e-Raw Electric Bike features gorgeous floating wood laminated seat, bringing harmony between mechanics and electronics. Instead of dealing with complex combustion engine, this bike has been designed with ridiculously simple and compact motor, including flexible shaped battery package. More people now ride bicycle and they slowly have influenced city infrastructures, Martin Hulin saw this as an opportunity to develop a modern, fully electric bike that features raw materials such as metal and wood. Unlike gasoline powered motorcycle, no one actually sets design standard in electric motorcycle, therefore, everyone has the freedom to experiment with different kinds of design ideas, even futuristic, something that you might not be able to do when dealing with conventional motorcycles.
Designer : Expemotion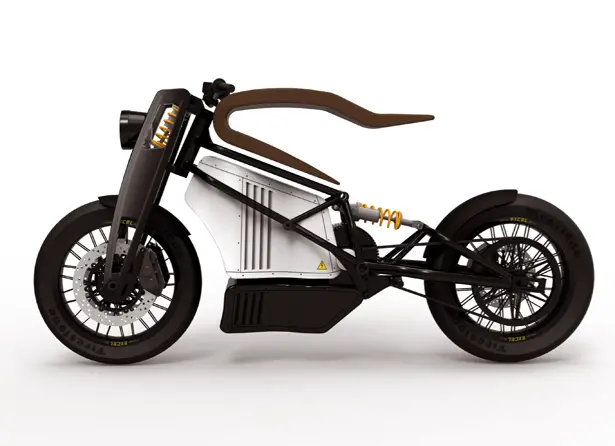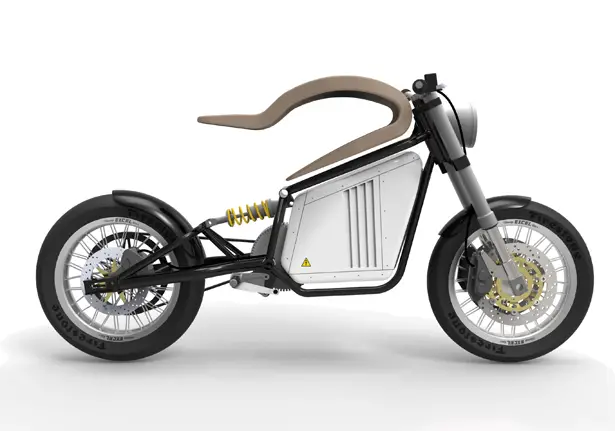 Influenced by classic designs and café racers, e-Raw incorporates elastic wooden seat with tubular steel frame that contains the batteries. Without fuel tank, the bike can keep its mass low and central, but it seems that the design is not final yet, as you can see there's no brake lights or turn signal indicators. The dashboard is empty but it's designed to be integrated with your smartphone. This project is a design study of what's possible, hopefully we can hear more updates about this motorcycle, it looks pretty promising.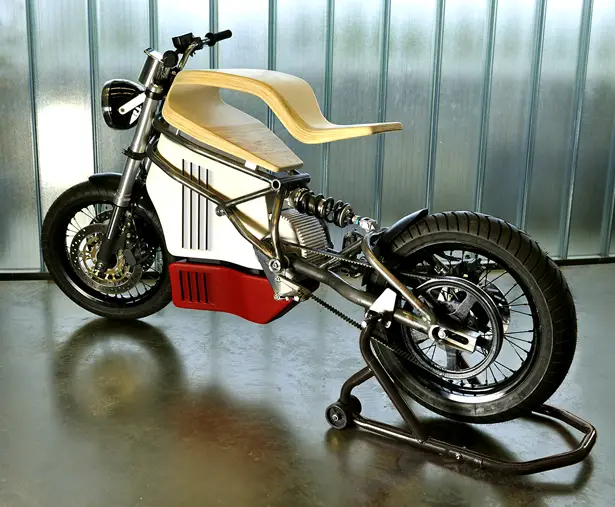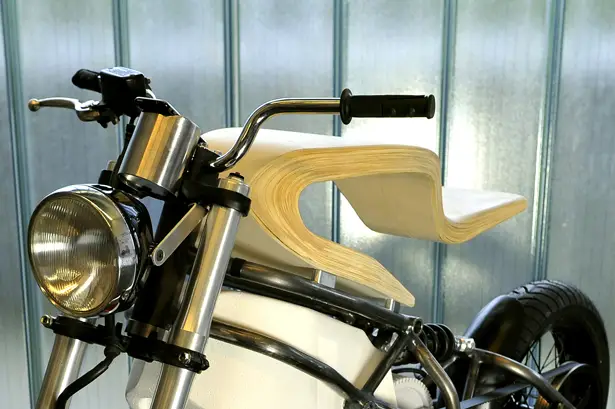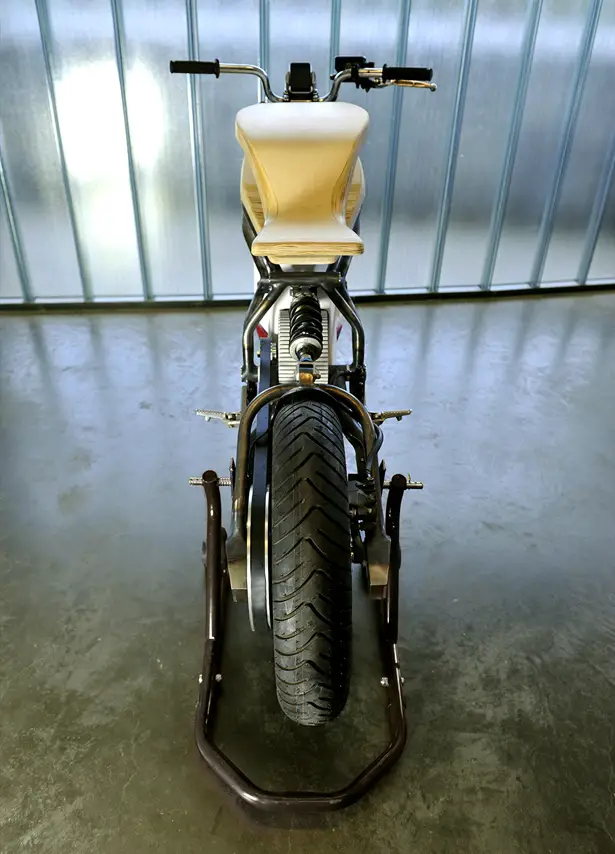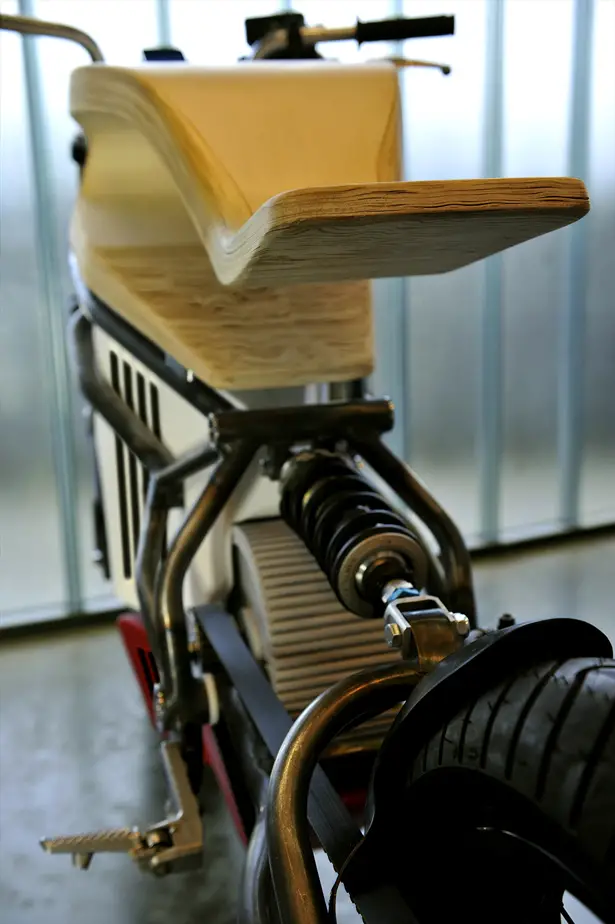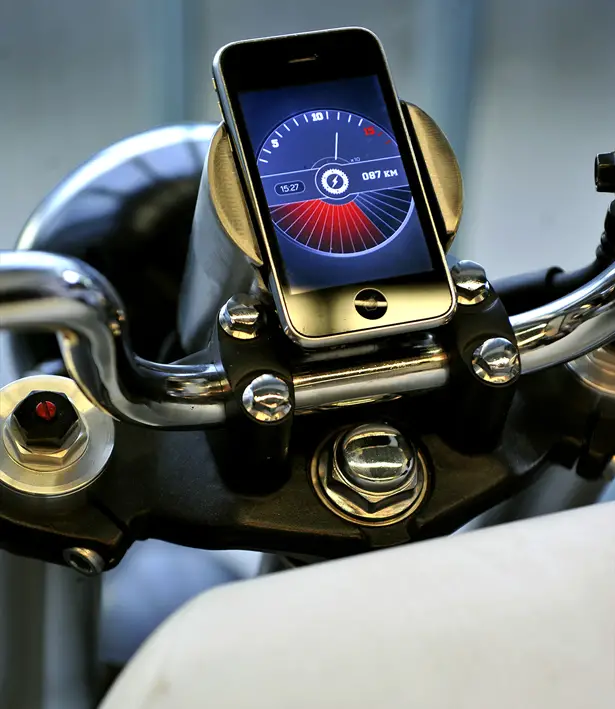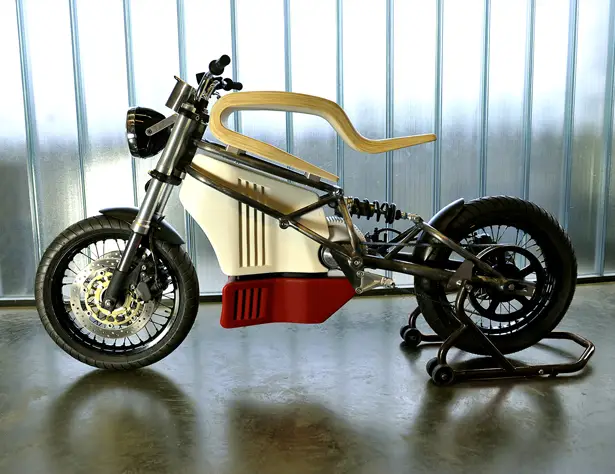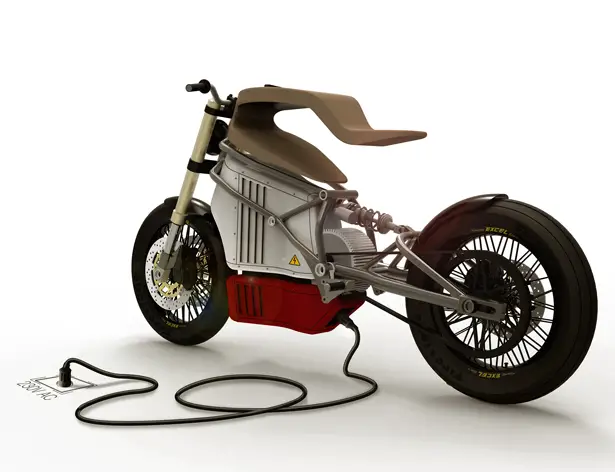 *Some of our stories include affiliate links. If you buy something through one of these links, we may earn an affiliate commission.