Absolut Pears dual package is actually a promotional box up for Absolut Pears in the Chinese market and the design is a long-drawn-out interpretation of the typical Absolut bottle with innovative recyclable functionality. The key for reducing un-recyclable plastic bags is the comfortable handle of this packaging and stretch drinking funs between parties. The solid structure of this bottle has allowed maximum productivity while keeping smooth transportation process at a lower cost. The main ingredient of the package is semi-transparent material and can be tastefully reprocessed as compact suitcase, lamp, decorative fruit bowl and pendant.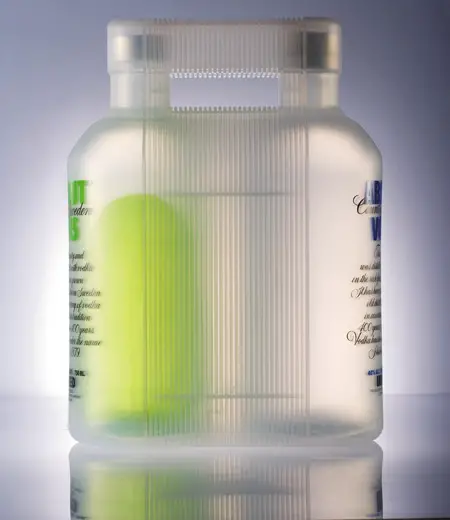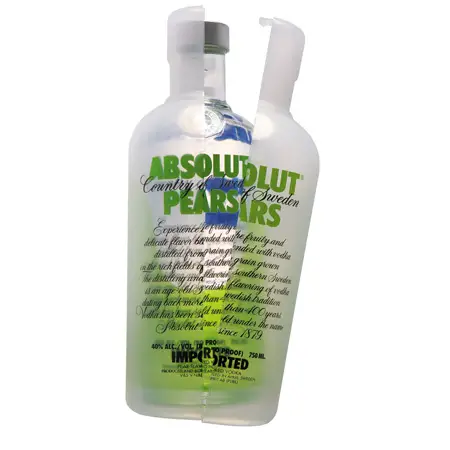 The designer of this package, Jamy Yang, is one of the top designers and is holding the post of design director of his company. His professional activities comprise a range of international design awards and Absolut Pears dual package is one of his most innovative designs. The package opens from the middle of the top section and when unfolded, there is enough room for various handy tools that you need for different daily activities. Jamy Yang has achieved Silver award from the 2008 Design for Asia contest for this useful and eco-friendly product.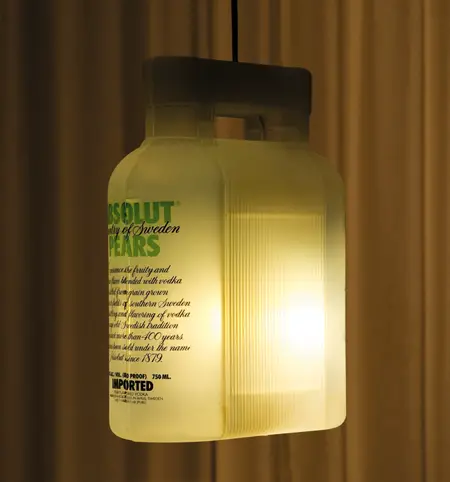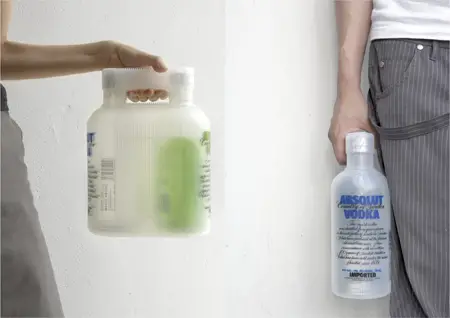 Designer : Jamy Yang via IGreenSpot
*Some of our stories include affiliate links. If you buy something through one of these links, we may earn an affiliate commission.