Weezy is a stereo system gadget designed by Italian industrial designer. It allows you to listen to music stored in your mobile devices directly through your stereo using bluetooth connection. Plug Weezy in your stereo system, it will find bluetooth signal from your mobile devices. You are free from cables and connectors. Too bad, Weezy is shipped only in Europe.
From : Weezy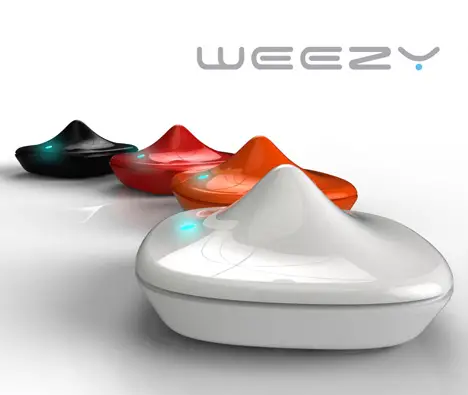 [Press Release]
Made in Italy is back as Ultramodern Vintage.
The world-renowned Italian industrial design finally debuts in high tech. The project creator is particularly proud about it, since he believes high tech mirrors the soul of Italians, lifestyle gurus who love music and are fond of items blending style and usefulness.
This new high tech product, designed and manufactured in Italy, is called weezy, and it allows us to listen to music stored in our mobile devices directly through our stereo.
Music. weezy gives new life to our stereo systems, allowing them to reproduce the playlist of our smartphone or notebook through Bluetooth connectivity. Its shape and light weight are studied to obtain top sound quality.
Comfort. Unlike docking stations, weezy allows us to unplug, setting us free from cables and connectors.
Design. weezy is not one of those electronic devices we are always trying to conceal. It is made to be shown and enjoyed. Its vintage profile, permeated by an ultramodern essence, fits perfectly both young, colourful homes and sophisticated, Zen environments.
*Some of our stories include affiliate links. If you buy something through one of these links, we may earn an affiliate commission.