Asus once again steps out from what's considered conventional with Asus ZenBook Pro Duo Laptop. Last year, the company designed and developed second screen to ZenBook Pro by replacing trackpad with ScreenPad a.k.a 5.5″ IPS panel that streamlines your workflow by relocating certain functions and toolbars in order to maximize screen space without sacrificing important windows. Now, ScreenPad Plus offers a more roomy second display, it expands and fills the full width of the keyboard on new 15.6-inch ZenBook Pro Duo UX581 and 14-inch ZenBook Duo UX481. This new and bigger ScreenPad has been designed for more demanding workloads, by expanding your workspace beyond just laptop screen, it aims to help you work more efficiently.
The new ScreenPad Plus allows you to organize applications and position windows across a bigger space, which means you can spend less time minimizing and maximizing windows when switching tasks. It enhances your productivity wherever you are. The ScreenPad Plus has been carefully sized to match the display that sits directly above, allowing you dragging windows down seamlessly, no need to worry about differences in scaling.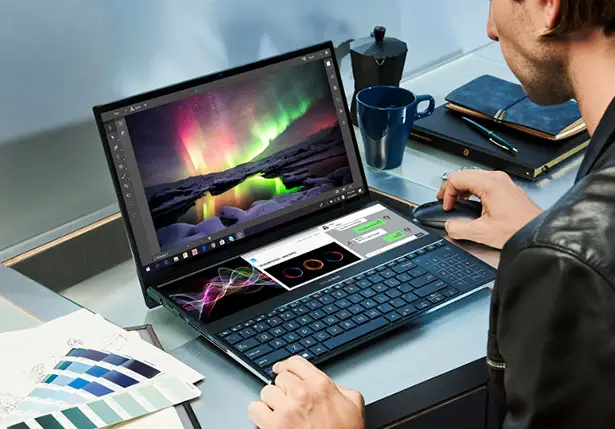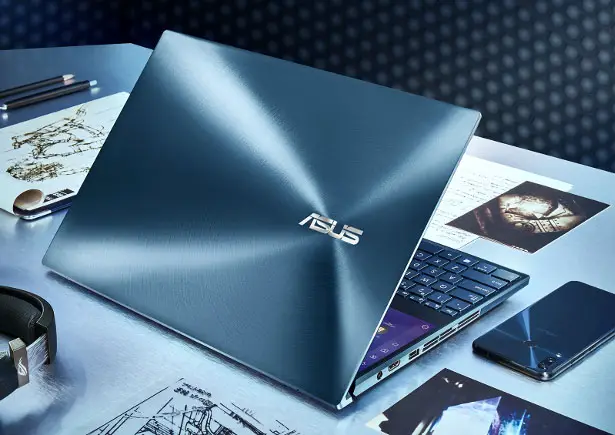 In order to make room for this extra screen, Asus had to rethink traditional laptop layout because they didn't want to make the chassis larger or add a bulky or bad mechanism. Therefore, they made the most available space by shifting the keyboard, the same design that was implemented in Asus high-end gaming laptops. It means that your wrists don't have the typical space to rest, they hang off the edge, but this is a common thing when you use a regular keyboard. Therefore, it shouldn't matter, but Asus still also offers desktop-style detachable palm-rest, just in case you want it.
Asus ZenBook Pro Duo Laptop features ErgoLift hinge that creates a subtle slope that mimics the flip-out feet to raise the back of your favorite keyboard. The trackpad now shifts to the right, offering a more natural position. By re-positioning the keyboard and the trackpad, Asus can insert ScreenPad Plus without making the laptop any bigger. [Buy It Here]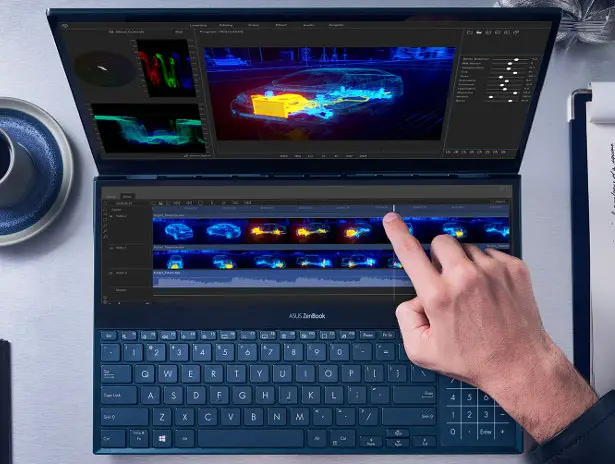 *Some of our stories include affiliate links. If you buy something through one of these links, we may earn an affiliate commission.