WaterNest 100 is an awesome, eco-friendly floating home. Designed by Giancarlo Zema for EcoFloLife, this green architecture design consists of 100sqm residential unit with 12m diameter and 4m high. This environmentally friendly house is made entirely out of recycled glued laminated timber along with a recycled aluminum hull.
This floating habitat features cool balconies which are conveniently located on the sides. Designed with large windows, you and your guests can enjoy breath taking views over the water. The wooden roof houses bathroom and kitchen skylights, not only that, it is also equipped with 60sqm of amorphous photovoltaic panels that are capable of generating 4kWp, enough energy to supply internal needs of the residential unit.
Designer : Giancarlo Zema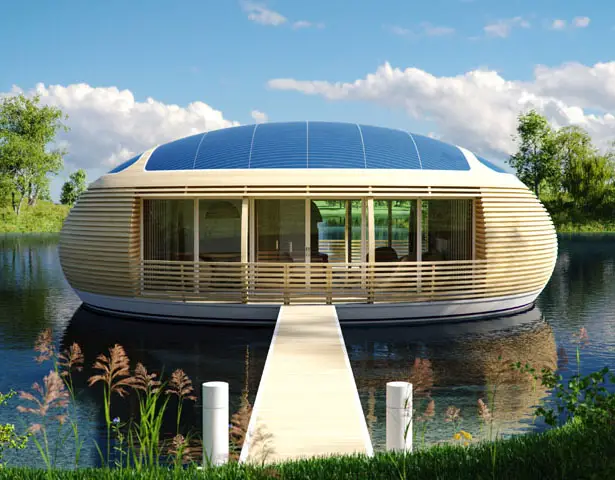 Inside this home, you'll find a living room, kitchen, bedroom, dining area, and bathroom, or you can customize the configuration depending on your needs. It's a beautiful ecological house, restaurant, office, lounge bar, or exhibition floating platform. Even the furniture has been selected out of EcoFloLife catalogue to ensure modern and elegant décor can be achieved to meet our modern lifestyle.
WaterNest 100 can be positioned in different areas such as lakes, bays, river courses, or sea areas with calm water. Due to its materials, it's safe to say that this house can be recyclable up to 98%. This house is also equipped with sophisticated system of internal natural micro-ventilation and air conditioning, thus, making this house can be classified as low-consumption residential habitat.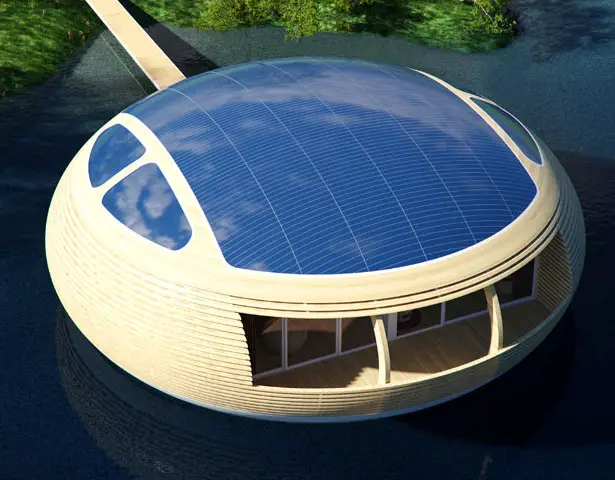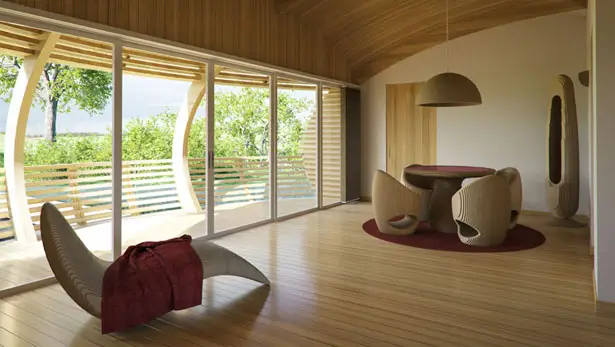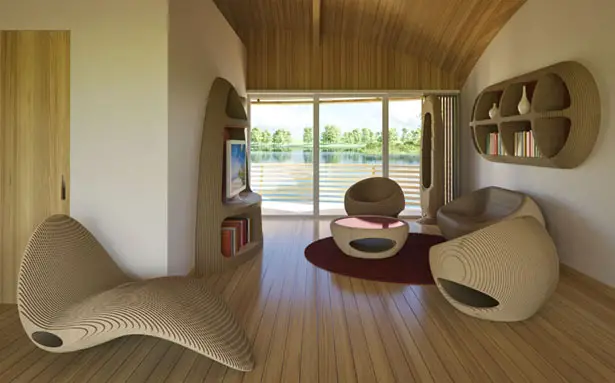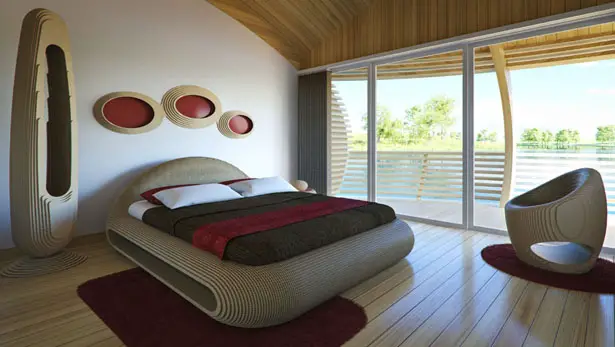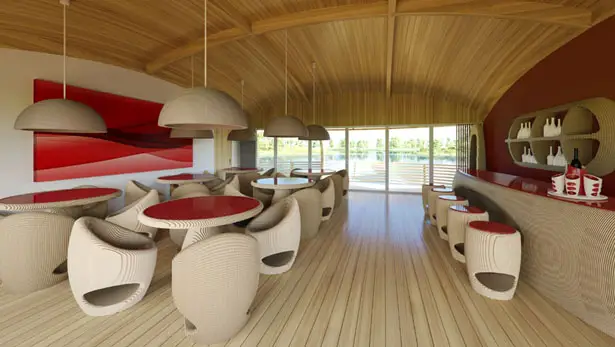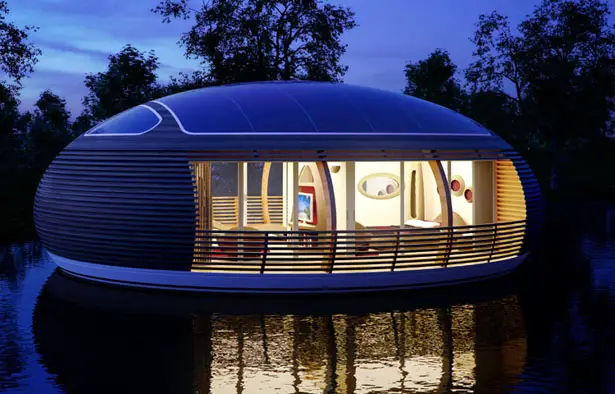 *Some of our stories include affiliate links. If you buy something through one of these links, we may earn an affiliate commission.