In an attempt to strengthen your bond with your children, Sound Stories is concept storytelling tool that can be used by children and parents before going to bed. This simple tool can cater as inspiration to create spontaneous and imaginative stories, helping to create exciting bonding time before bedtime. It supports children to focus, unwind, and relax before falling asleep. This device consists of digital elements that provide endless creativity possibilities for you and your children to create a magical journey from the start of storytelling until your children fall asleep.
The components of storytelling are broken down into several themes, from characters, objects, activities, to environment. The linear design flow assists users in building a creative story in an imaginative world.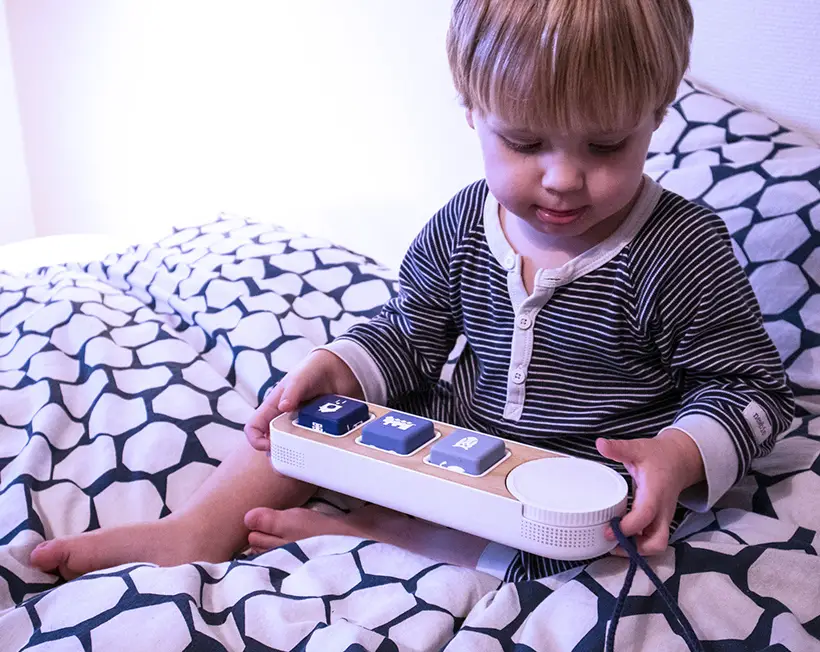 Sound Stories aims to create the feeling of togetherness, balancing out the time apart and bond especially for parents who work full-time. Research has shown that story telling is a proven method to calm down and relax where you can have quality time where you can listen to each other.
Featuring a dial and character cubes, Sound Stories also comes with a built-in speaker. When parent and child rotate the dial, they can choose a range of nature sounds that sets the atmosphere in the room just right for their story to begin. Next, they can choose a character cube and place it into the slot, triggering a character sound. After that, parent and children can start narrating their stories based on these sounds in the background. Once the story time is over, you can set cube sounds to fade out slowly, leaving nice ambient nature sounds to lull your children into deep sleep.
The main goal of a bedtime story is to get your children attention, Sound Stories offers better experience through relaxing ambient nature sounds for more creative imagination as well as eliminating distraction and over excitement.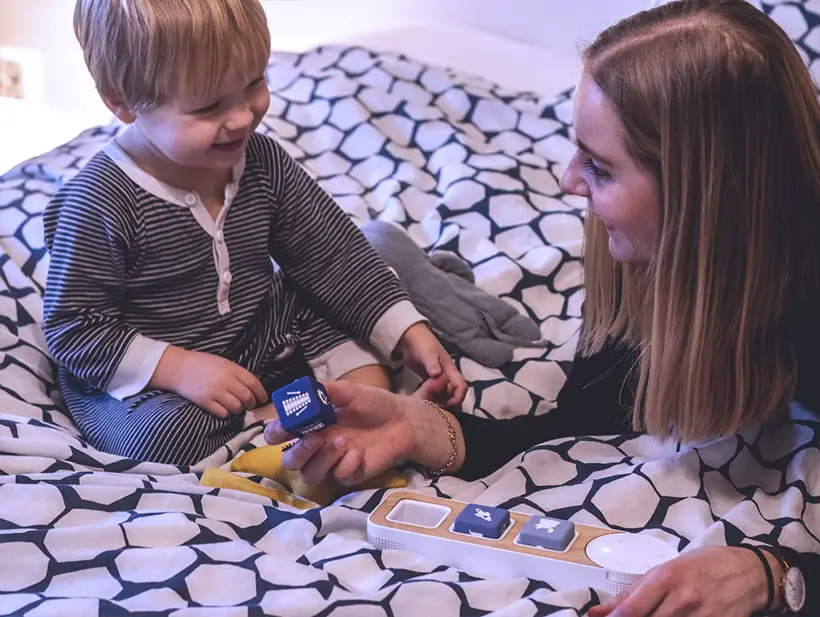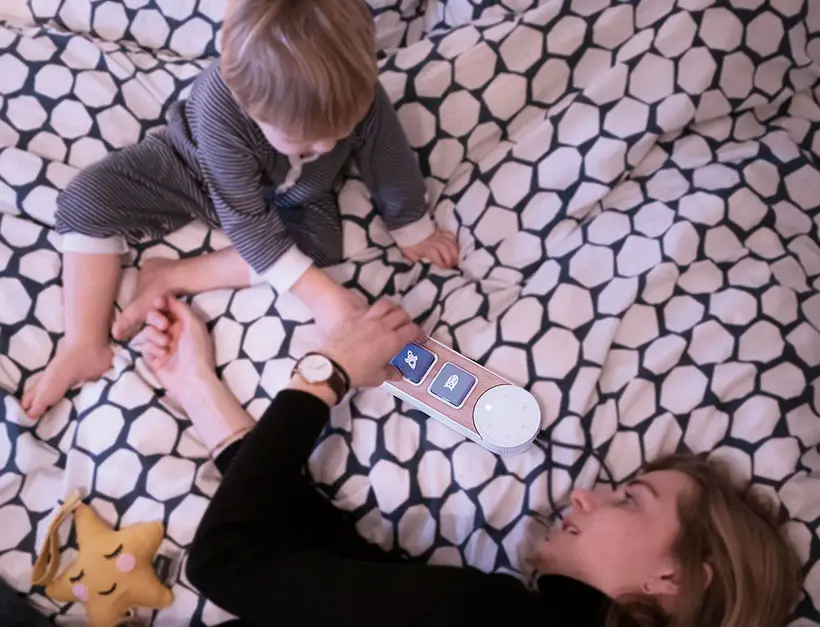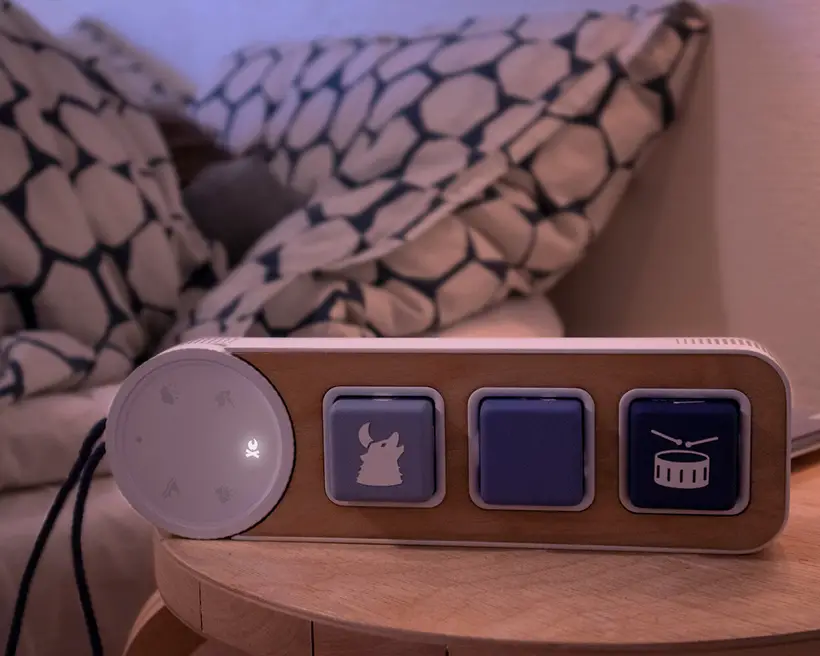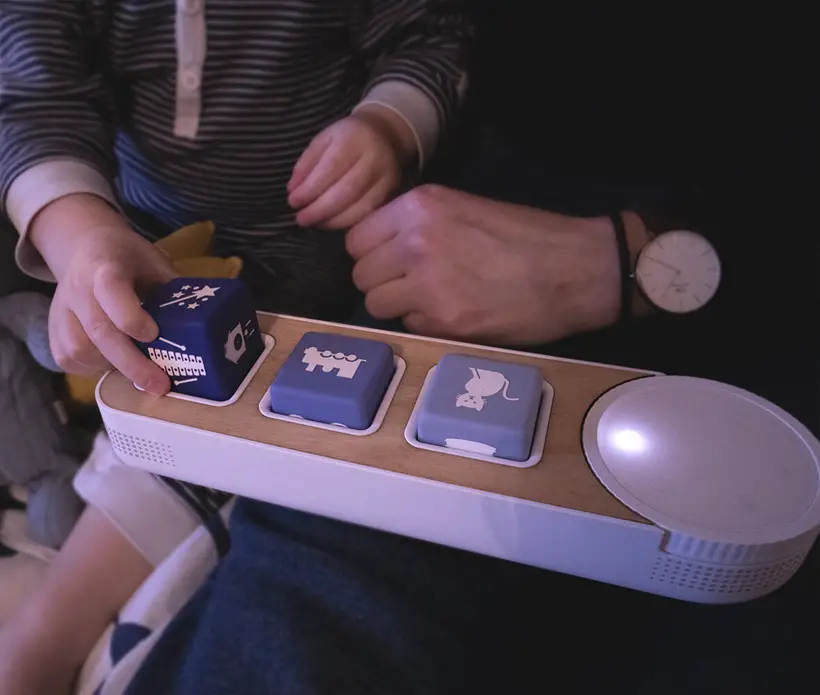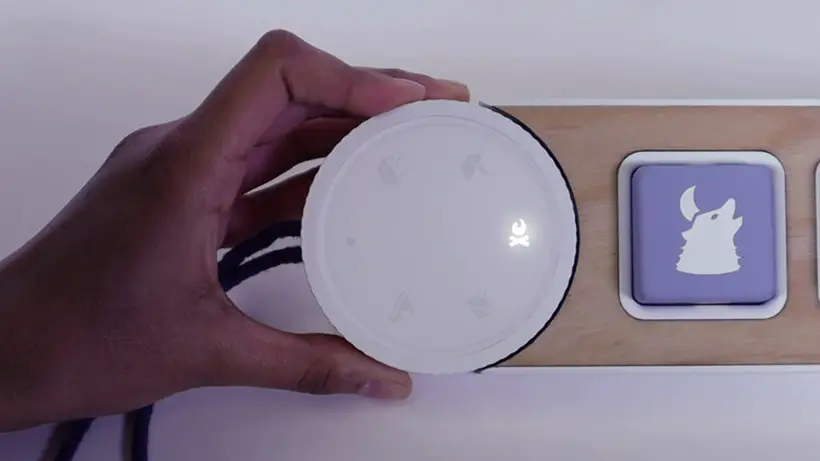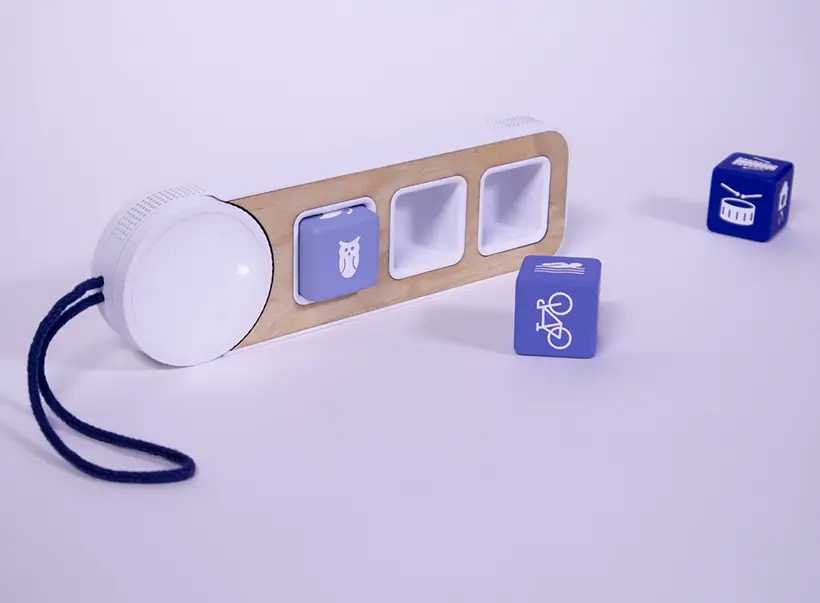 Designers: Lea Bachmann, Zena Marie Corda, Tim Schwarz, Sonya Swan
*Some of our stories include affiliate links. If you buy something through one of these links, we may earn an affiliate commission.