Designed for Culligan Water, this water dispenser offers you a more intuitive way to get your water by pulling the handle/opening the valve. The transparent water tank allows you to see its content, the pull-down handle allows more natural process of dispensing water and more reassuring for the user. The handle is equipped with fingerprint sensor that would identify each family members and their drinking habit, the data will be uploaded into the cloud and can be accessed anytime. It records the amount of water each cup, type of water, and water consumed per week/month, the algorithm will also help you to create customized drinking plan to give you health benefits of drinking enough water.
ChenKai Zhang, the designer of this concept water dispenser explains that it has a tube-shaped handle where the top is lightly larger than the bottom, because the fingerprint sensor is located at the top of handle. At the same time, the design also increases friction for more good grip. The knob allows you to choose from three volume of water: 200ml, 350ml, and 500ml. Inspired by a timer, Zhang decided to set a scale on the knob with clamping effect when turning for precise adjustment. Then the handle automatically turns to its original position when the water is already discharged.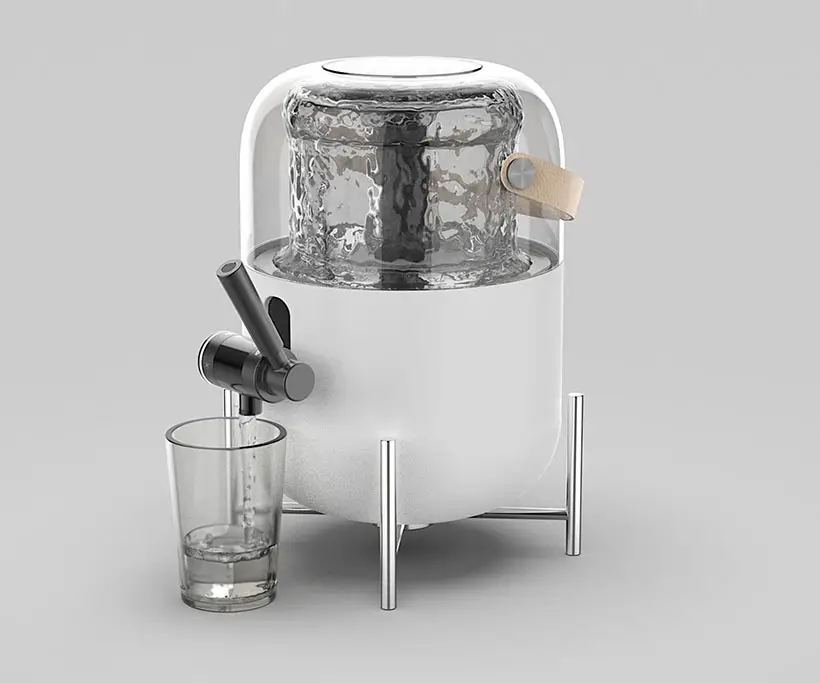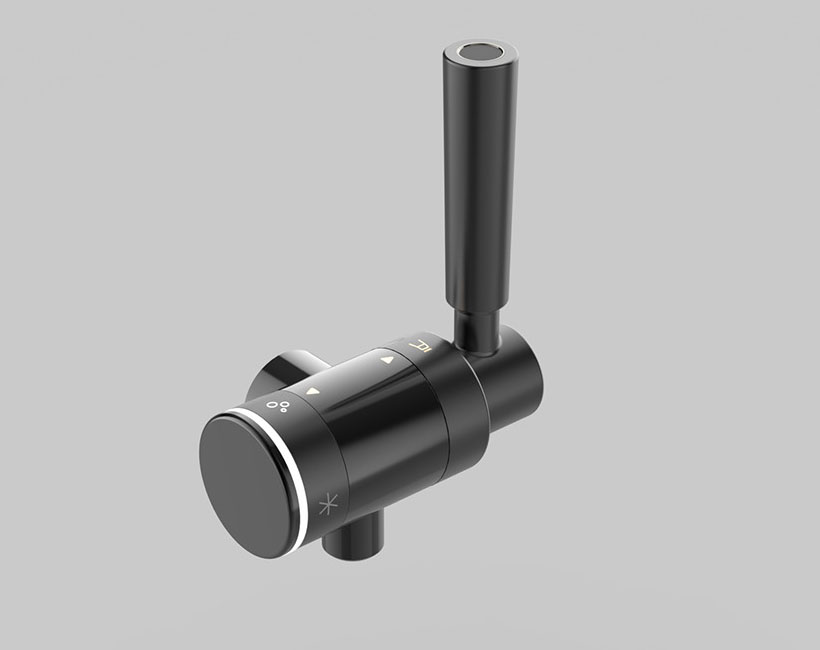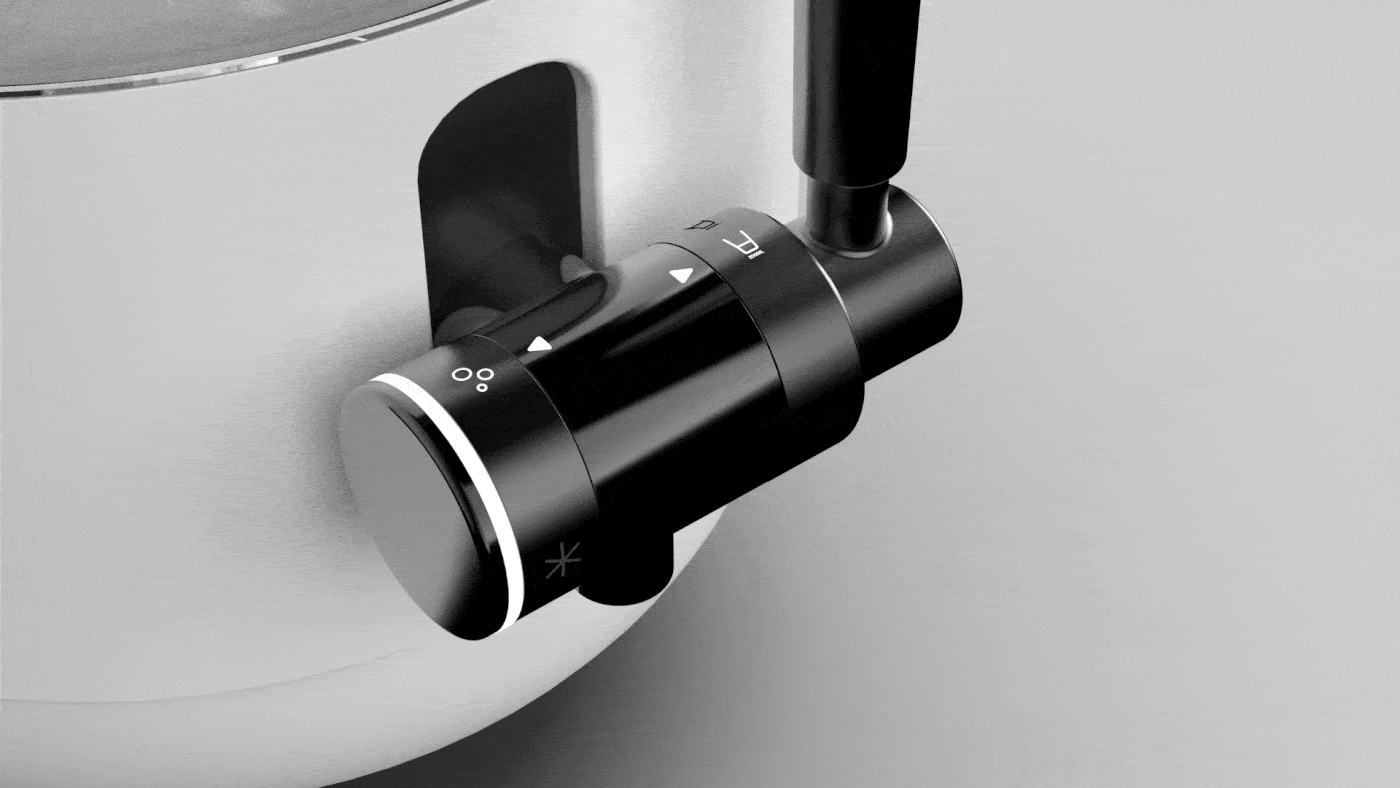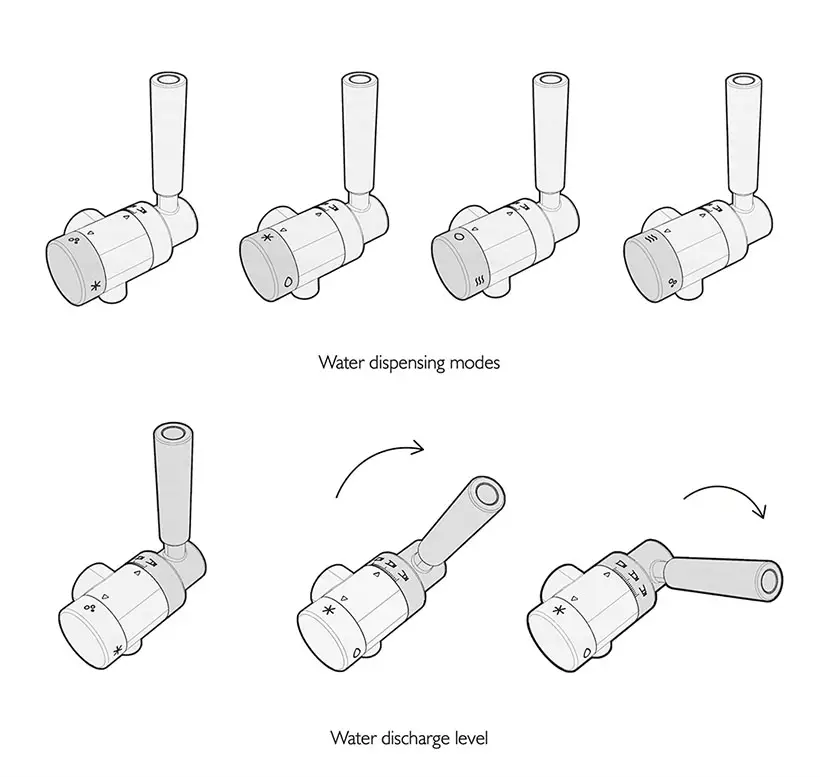 *Some of our stories include affiliate links. If you buy something through one of these links, we may earn an affiliate commission.