Every innovation that's been done from the beginning of time, has bee done to make our life easier and happier. Inspired by Renault, Pet Communication Device Concept is a personal project for future generations who are very familiar with digital content and virtual reality, which means individualism is also on the rise. This futuristic EV project has been designed where you can share the space with your pet, it aims to eliminate your loneliness. As we pursue sustainable happiness and aim to redefine human social interaction through advanced technological civilization, individualism will also on the rise. Nowadays, many people rely on gadgets to find various contents such as Youtube, VR, or smartphones, but it doesn't solve the feeling of being alone. Human is a social creature, we really on others to survive and thrive.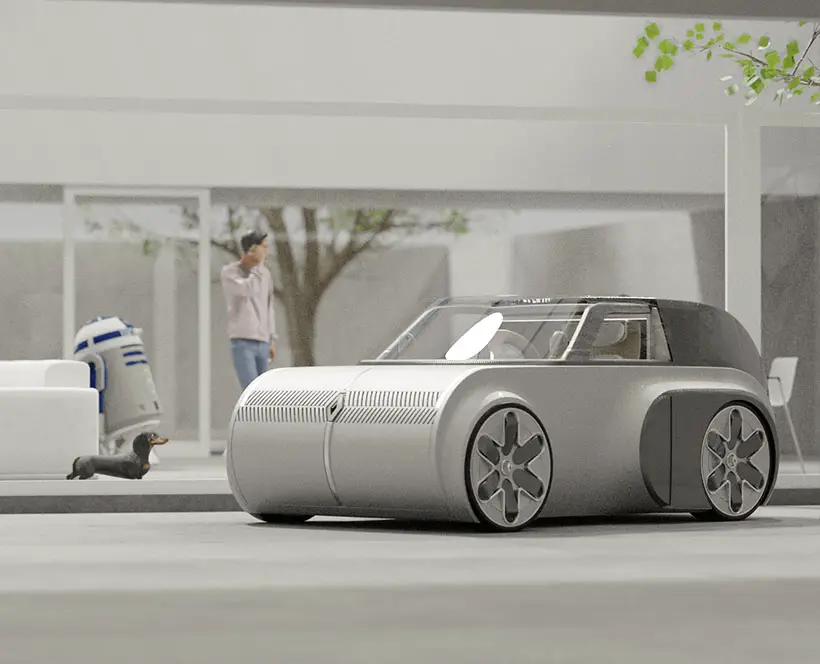 Renault Pet Communication Device Concept is a futuristic EV that allows you to share your space and moment with your pets, seriously, leisure time with your dog or cat would create unforgettable memories. Designed by Sejoon Kim, this compact EV can accommodate one pet and one person. It has friendly round form with transparent hood, spacious cabin allows for good interaction with your furry friend. The trunk of this EV is large enough to keep outdoor supplies for your dog/cat and it also turns into a pet playground.
Basically, the cabin is divided into two different parts: the front area functions as your private office space while the rear area is dedicated for your pet. Your pet can become your companion when working, while taking a break, you can also play with your pet. Furthermore, some pets suffer motion sickness during a car ride, the seat under owner's seat is designed to stay balanced to prevent motion sickness. Renault Pet Communication Device Concept EV aims to provide you with a mobilility platform where you can enjoy your pet companion in daily lives wherever you go.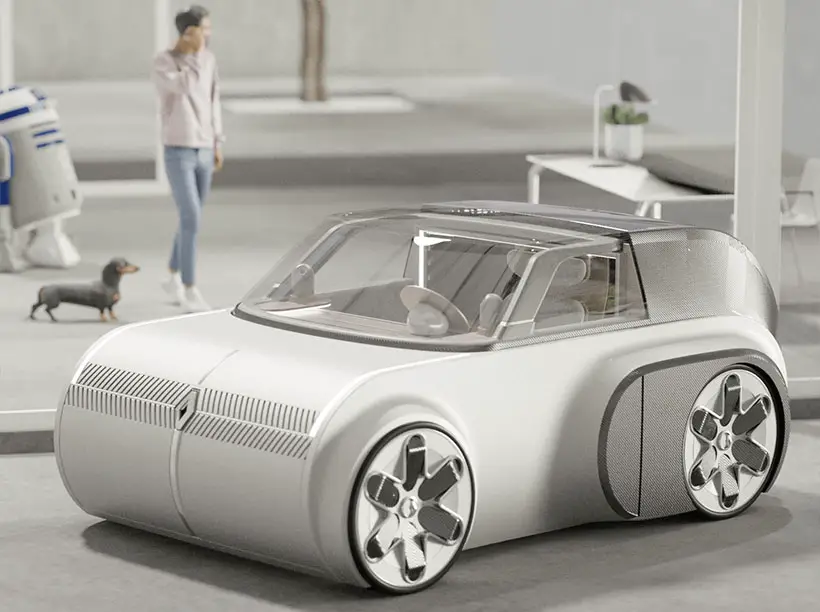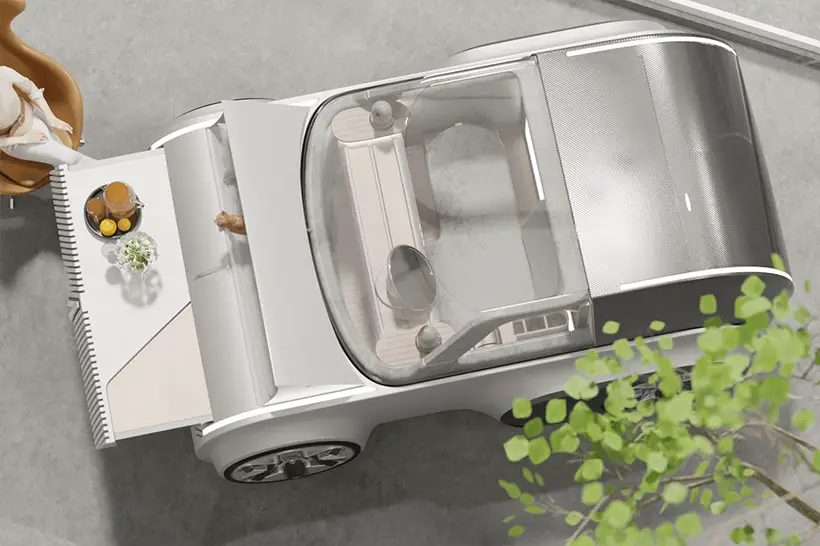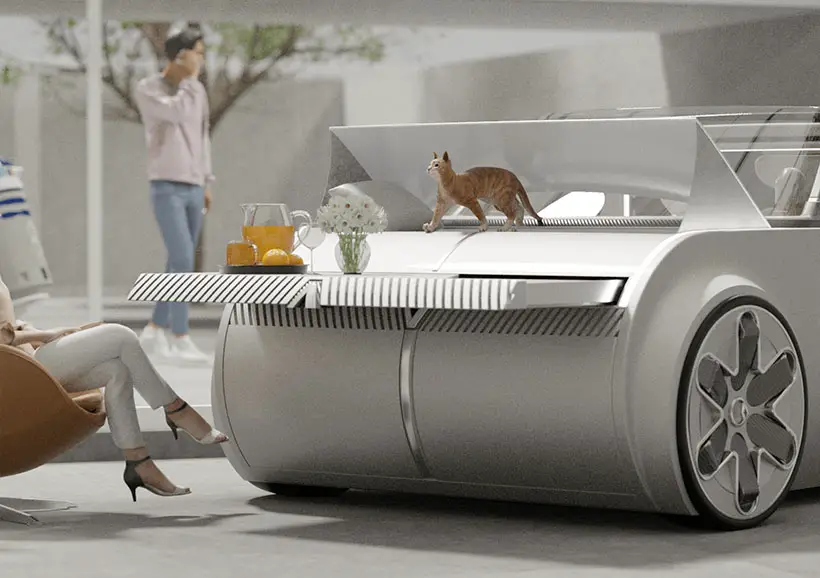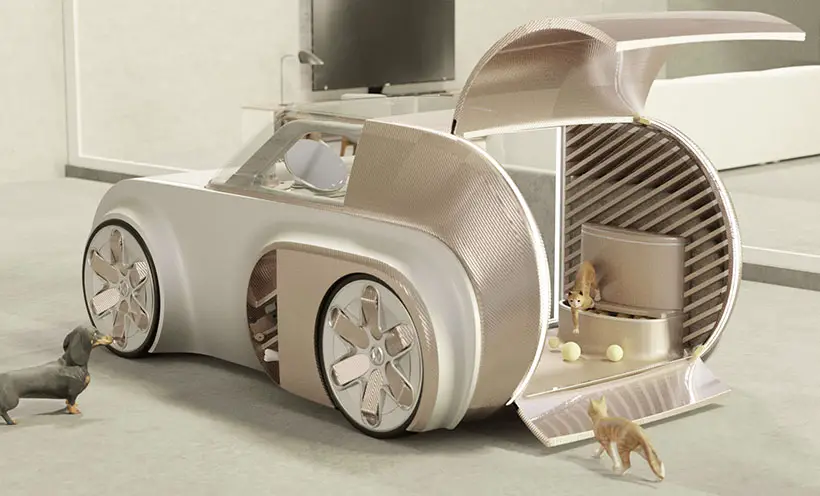 More images of Renault Pet Communication Device: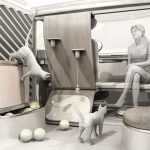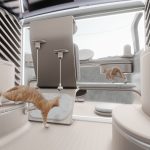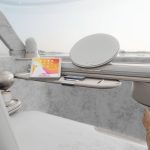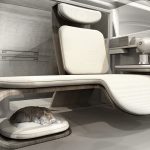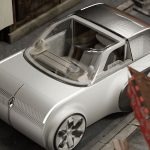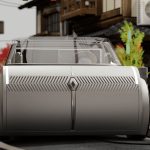 *Some of our stories include affiliate links. If you buy something through one of these links, we may earn an affiliate commission.