As the sea levels are rising, it looks like in the next 10 to 15 years, if we can't stop this, we might have to change the way we live, adapting to our new environment. Ocean Community is a set of mobile naval units that transform a disaster zone into a habitable space. As global warming doesn't seem to slow down as we intend it to be, there's possibility that people from coastal areas would lose their land and possessions. Using the ocean as a living space, we need unique and innovative structures that would serve as fully functional home and it should has the ability to connect with existing infrastructure on land.
This future mobility vision would be able to handle rising sea levels problem, Ocean Community can reside in the ocean and become natural extension of coastal cities, it will be located just around 800m away from coastlines, it's not that far away from life on land.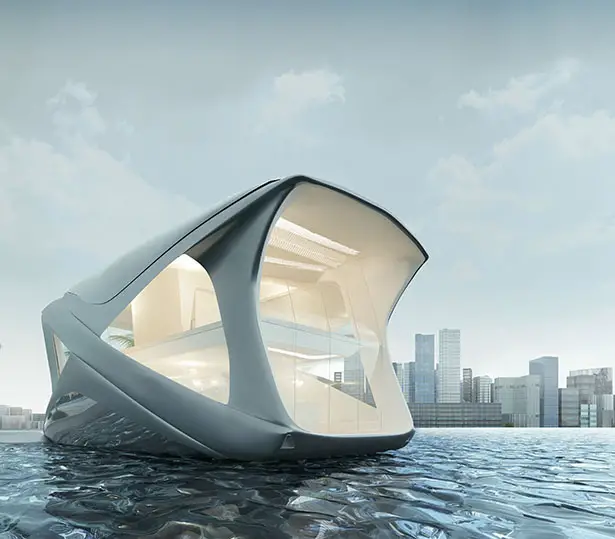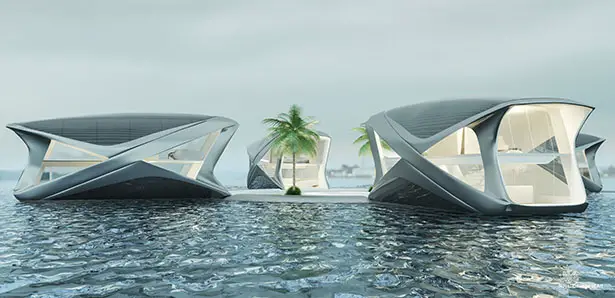 Ocean Community Project by Wojciech Morsztyn just won European Product Design Award in Transportation Design category. Each community is divided into four living units and docking platform, each unit can accommodate 2 people. The docking platform would become the central point where supplies those units with electricity, fresh water, and recycling the waste. This platform is docked onto the ocean floor that helps to stabilize and the water flow.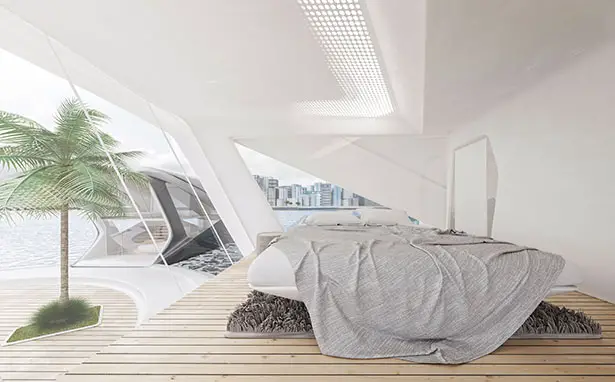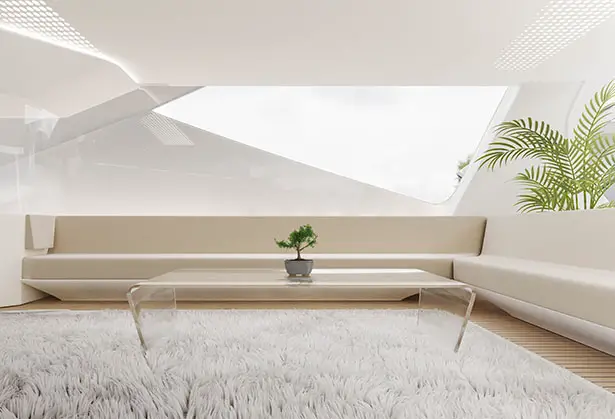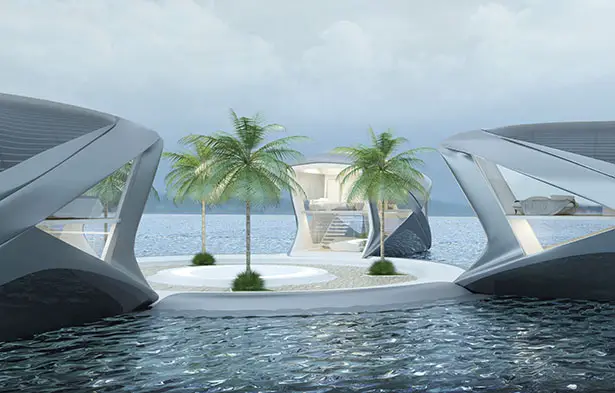 There's also a special autonomous module that can be used for variety of purposes. Just in case a user wants to have a session on the gym, they can use an app to request for available autonomous module (gym) to come and connect with their living unit. Once it's connected, user can enjoy a nice session on the floating gym. Due to autonomous system, it's possible to create and provide facilities which are usually found on land, to Ocean Community, including laundry service, entertainment, cinemas, etc.
Using sustainable energy from the sun, water, and wind, this living unit is self-sufficient. Rainwater can be isolated by the drainage system, it can also be collected for water filtration. The rooftop of living unit is completed with photovoltaic array to absorb sun's energy while the wind's energy can be used as cooling system to stabilize temperature inside unit and prevent the formation of mold. Even all structure of this ocean life unit can be repurposed and adopted for different architecture project. Any internal parts can be reinstalled and added for new context.
More images of Ocean Community: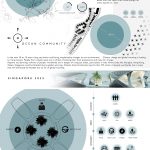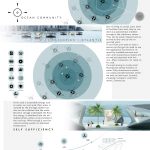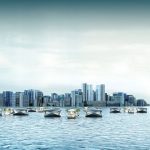 *Some of our stories include affiliate links. If you buy something through one of these links, we may earn an affiliate commission.