Twisted lines and accumulated dust are usually the problems of using power strip. Turney is a concept power strip that wants to eliminate that problems, dusty desk can affect your mood, furthermore, you need to pay attention to accidents such as fire and electric shock. Turney is a unique power strip with upside down design, it helps prevent dust from accumulating and cover up the plug.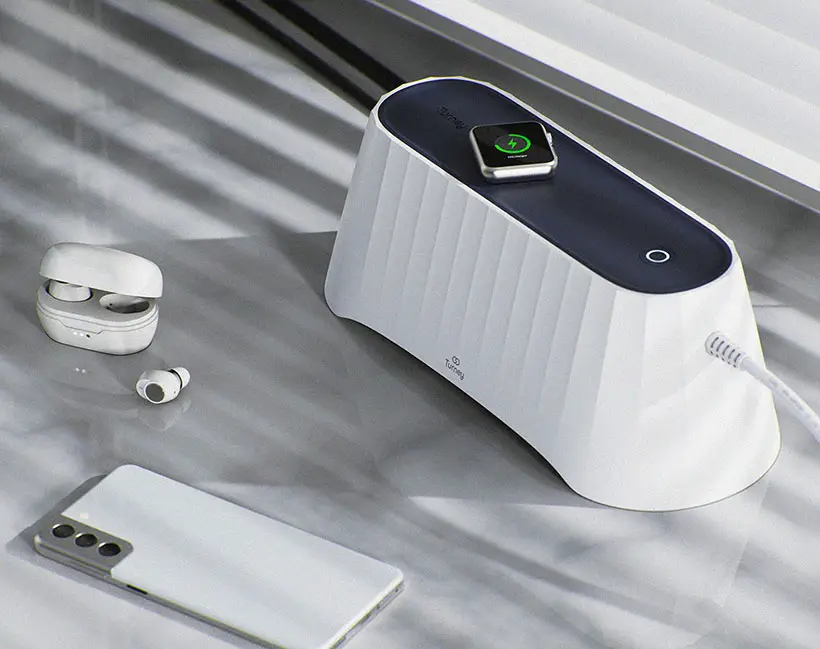 The top part of Turney is equipped with wireless charging coil, you can use as a wireless charging, simply place your watch or phone on top. Designed by Yeeun Son, Turney is a four power strip outlets with two USB ports, it helps to make your desk looking neat.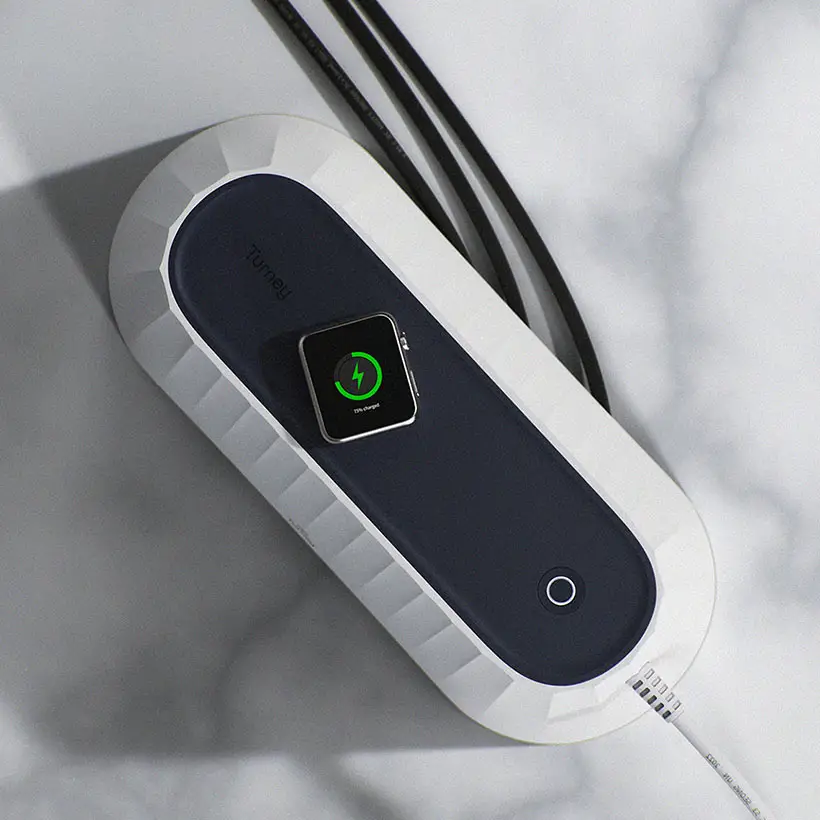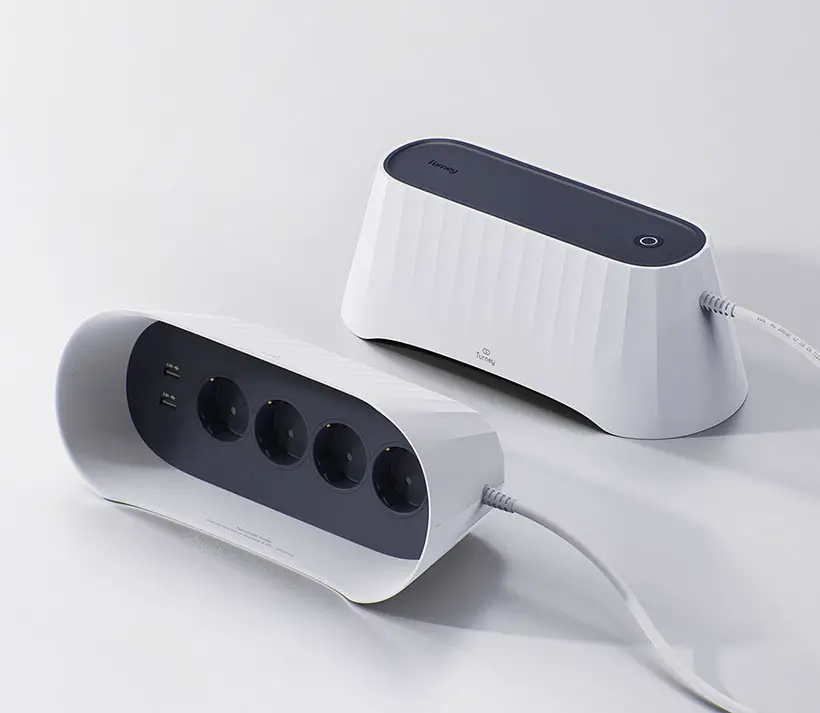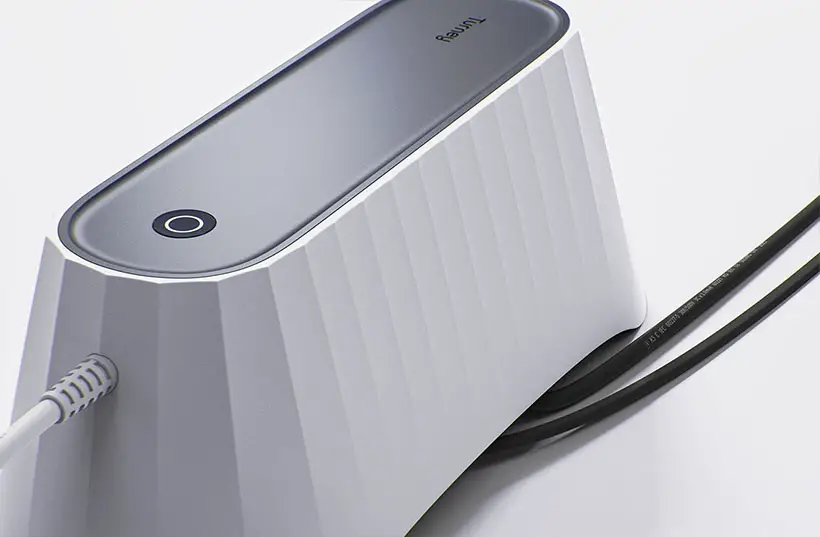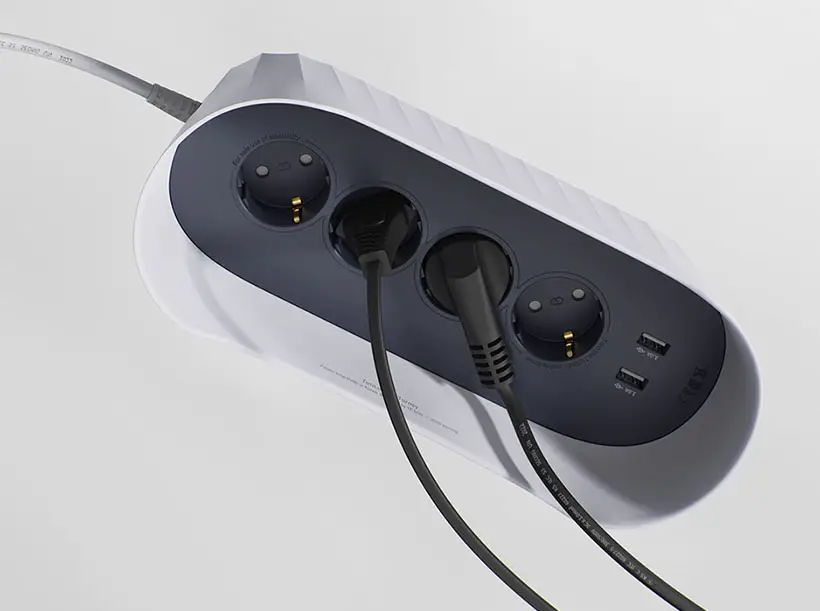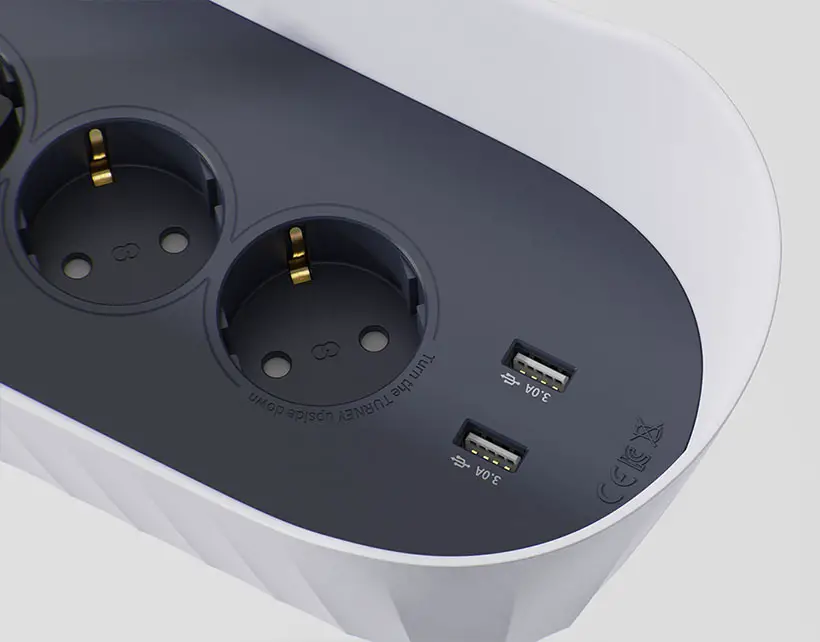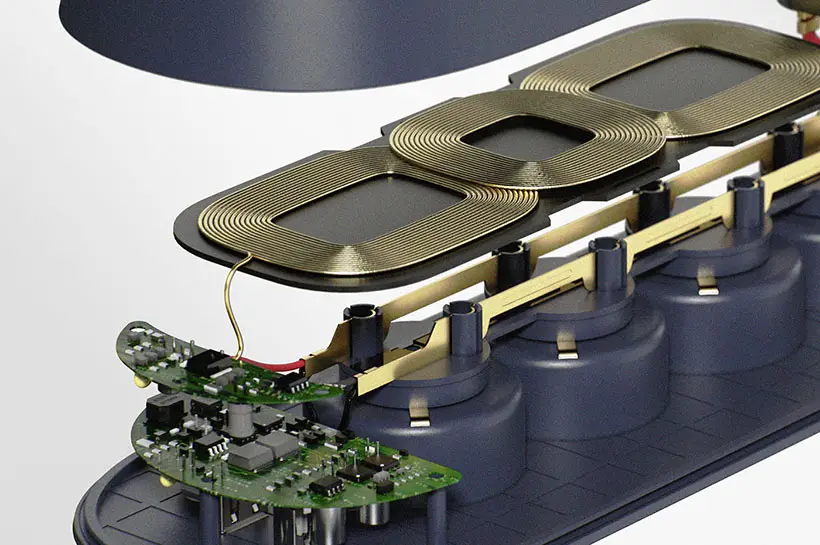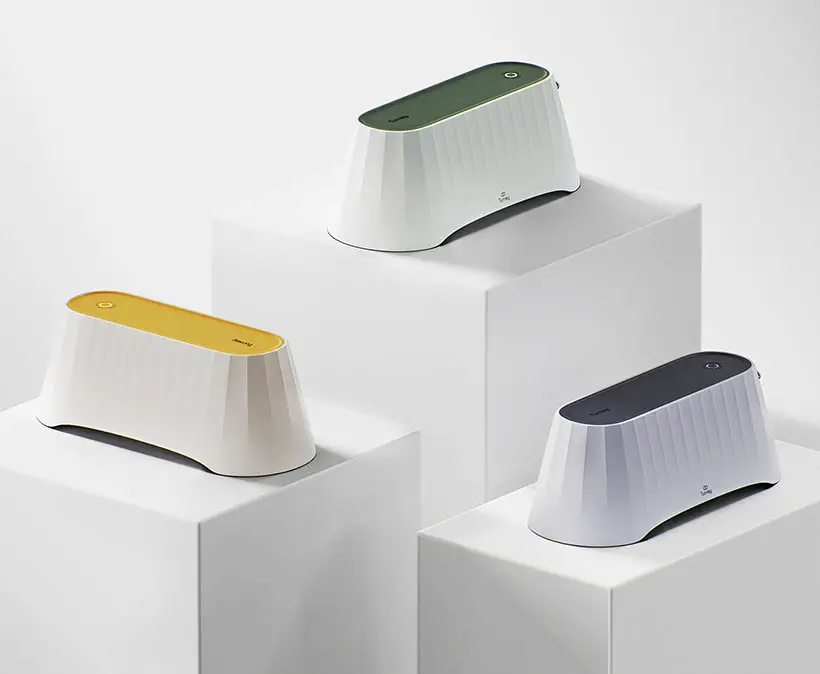 *Some of our stories include affiliate links. If you buy something through one of these links, we may earn an affiliate commission.