Keep yourself safe while biking, this Turn Signal Commuter Backpack blinks arrow to alert other drivers behind you about your direction. During the day, riding a bike might feel safer, but after sundown, you need better safety. This blinking arrow is actually a LED panel that fits into a semi-transparent fabric, it also comes with adjustable and transparent rain cover to protect the electrical components from the rain.
When you approach an intersection, you need to carefully alert other drivers about where you're going. It's hard to see you in the dark, but when you wear this turn signal backpack, you are highly visible under low light environment. The other drivers would see a flashing, pointing LED arrow, you can control it using wireless remote unit on your handlebar: left, right, or stop. The brake sensor can sense a big change in your velocity, it'll make a blink red to alert others. [Buy It Here]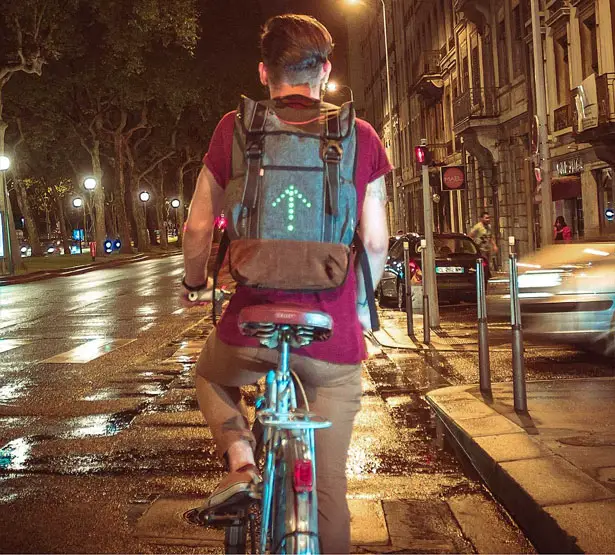 Turn Signal Commuter Backpack is designed with tough, water repellent materials, the straps and back are reinforced for great support. Designed in France and made in China, this backpack features padded computer and tablet compartments inside, it also has phone, pens, and business card pockets to organize your items easier. [Buy It Here]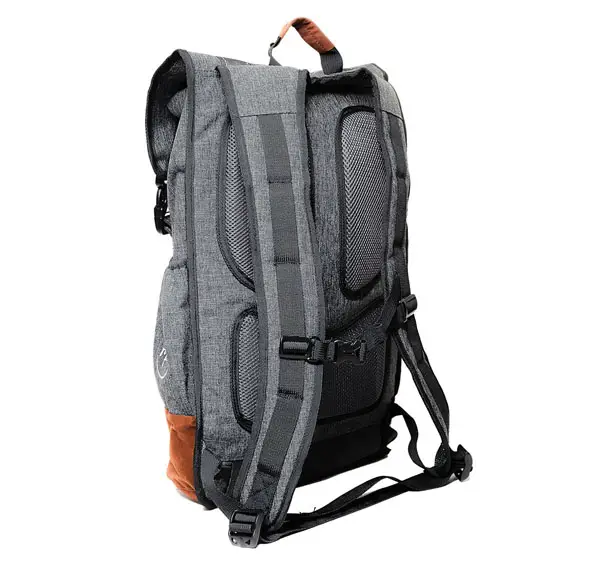 *Some of our stories include affiliate links. If you buy something through one of these links, we may earn an affiliate commission.