A temporary house might be the answer for those who can't afford their own land, this is a fundamental condition in China. Tricycle House and Tricycle Garden has brought interesting concept for the future where people and the temporary land their occupy can develop temporary relationship. This project aims to create affordable single family home as well as sustainable.
The material used is plastic which can be folded as a construction method, using a CNC router, each piece of this temporary house is cut and scored flat which later folded and welded into shape. The plastic is very unique, it can be folded into different shapes without losing its strength. It looks like an accordion, it expands to create space and can be connected to other houses for greater space. Inside the house, you would also find facilities such as a stove, a sink, a bathtub, a water tank as well as multi-functional furniture which can be transformed from a bed to dining table.
Combined with Tricycle Garden, this project creates a complete home with a front garden. You can plant not only grass but also vegetables and tress, several gardens combined together can form a large public green space.
Designer : People's Architecture Office and People's Industrial Design Office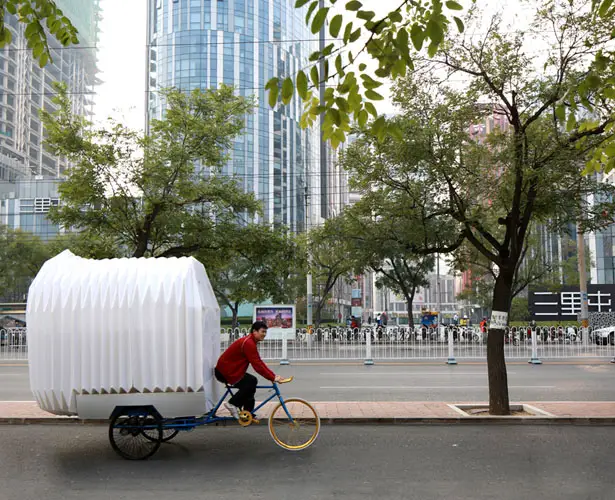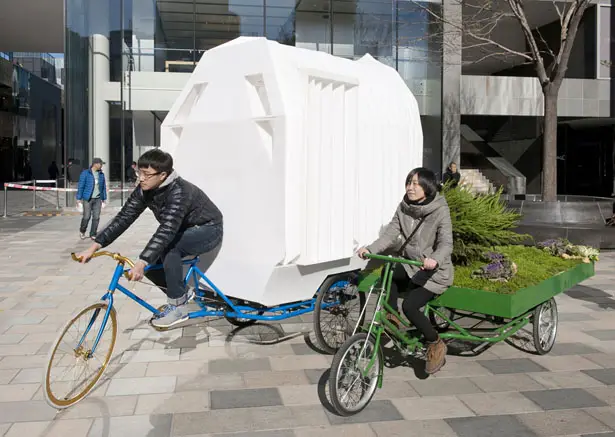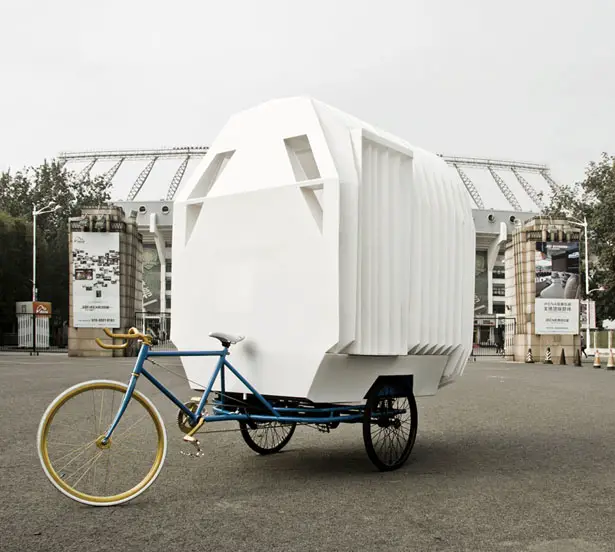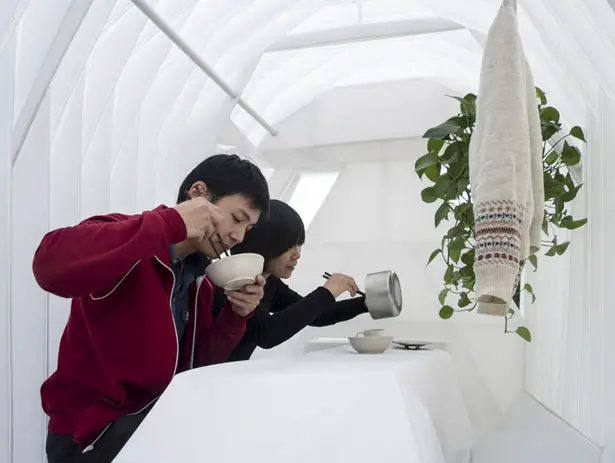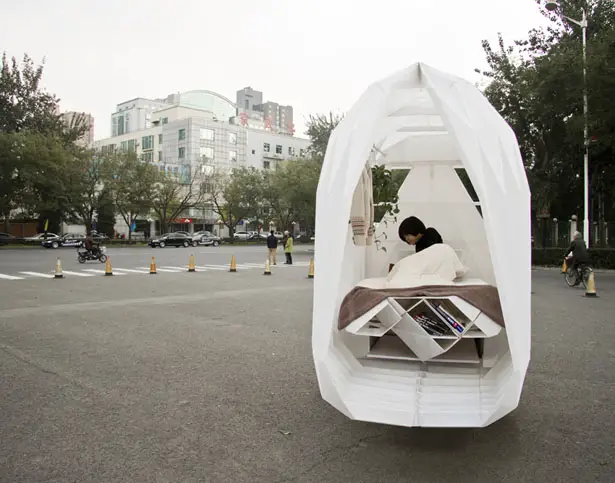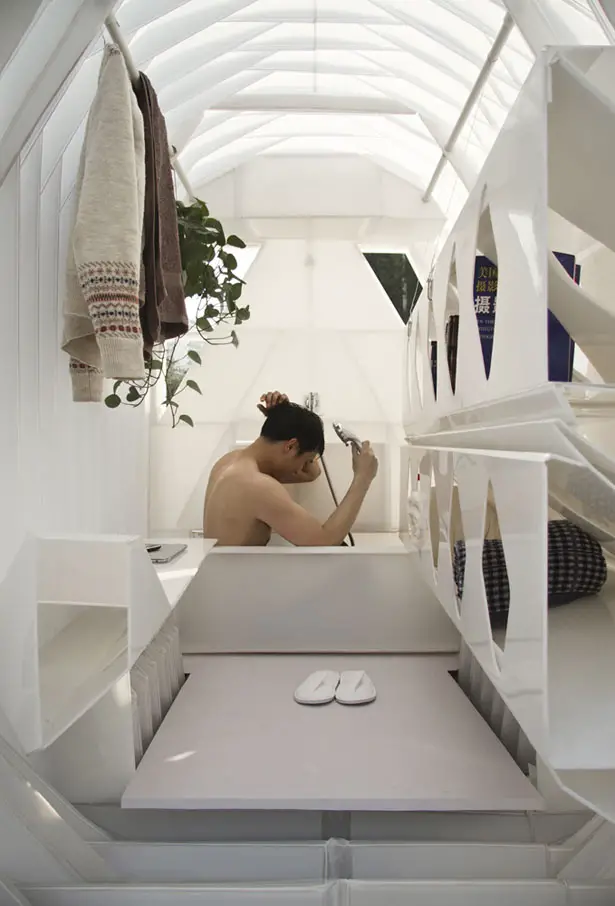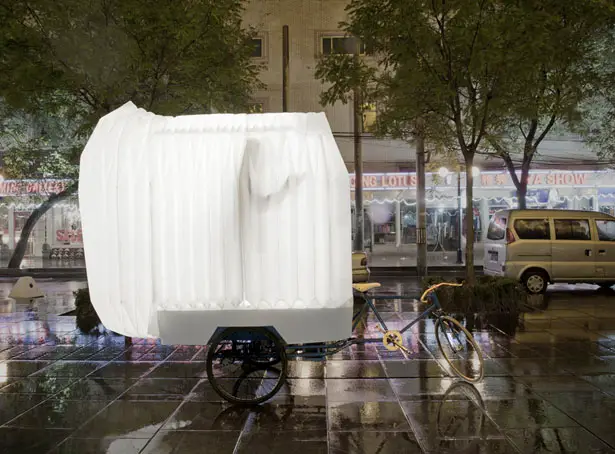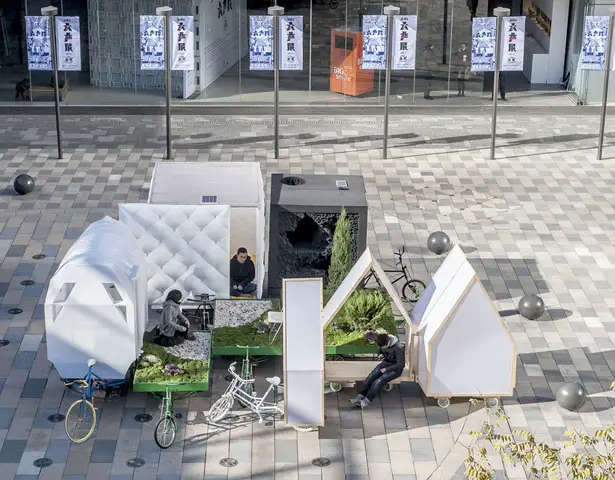 *Some of our stories include affiliate links. If you buy something through one of these links, we may earn an affiliate commission.