AmeniTREES was a design entry for a design competition held by The San Francisco Department of Public Works (DPW). This competition goal was to conceptualize industrial art that would also double as toilets. This project won the competition with a futuristic, space-ship like design that aims to change how public utilizes amenities while still reflecting city's character and identity.
AmeniTREES is both toilets and kiosks, designed with a green tech vibe that helps to ease in buildability and maintenance. Simplicity is the key, even though this unique sculptural shape seems complex, the kit of parts are actually simple to assemble, having been composed of repeated and rotated panels. This concept project limits the number of exterior panel variations in order to create cost saving opportunities. The inner shell of advertising kiosks is a flat base with a bent surface for static or digital advertising. The exterior shell that makes it look like an alien spaceship is constructed from glass and metal skin to provide iconic pavilion shape while protecting technology within from both elements and visitors.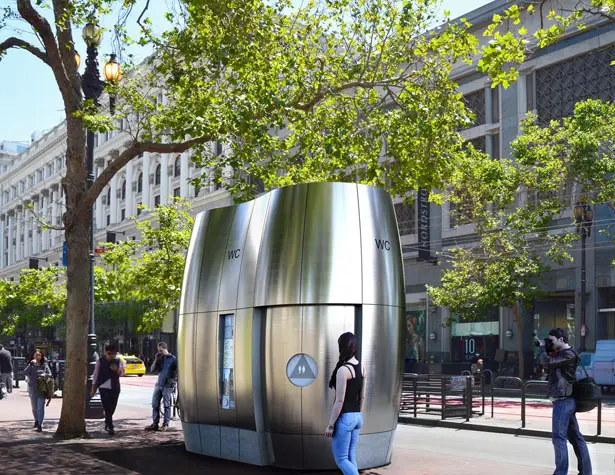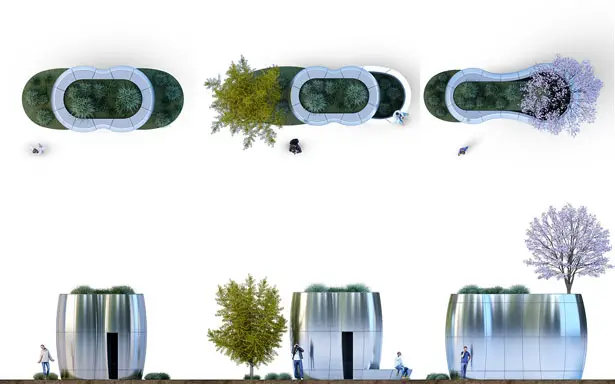 Smithgroup's AmeniTREES has been designed with a set of options that allow the structures to physically adjust to climate and conditions of San Francisco. The ToileTREES forms are designed in four transformational variations: a simple single bathroom, double unit bathroom pavilion, double bench pavilion, or street level tree with bench pavilion and raised tree-topped pavilion.
Designed with sustainability and conservation in mind, AmeniTREES uses many variations of the pavilion design to create an opportunity for water collection, treatment, and use. These kiosks can be engineered to collect rainwater when it rains, then runoff to wash the units, water the vegetation, or flush toilets. All of these features work together to minimize the reliance of city's potable water, a smart feature for water-conscious San Franciscans.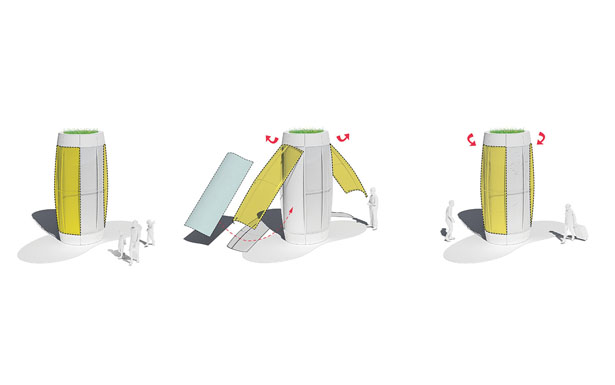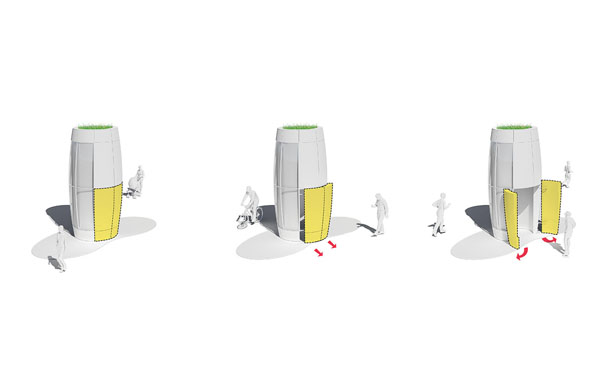 More images of AmeniTREES – Toilet and Kiosk for San Francisco: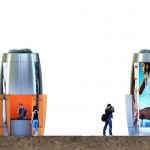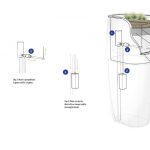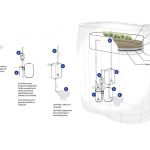 *Some of our stories include affiliate links. If you buy something through one of these links, we may earn an affiliate commission.