This tram has been designed to answer the challenge of designing modern and appealing transportation for Klaipeda. This public transportation must reflect the city's cozy and harbor style, introducing a new key element into its appearance while allowing the city to get its deserved attention from tourists and social communities.
Lithuania's city of Klaipėda is situated on a fine coast of the Baltic sea adjoining cozy, well preserved pine forests. All year round it's caressed by chilly winds and salty scents, coming from the vast spaces of the sea. Before the second World War, it had carried the name of Memel and belonged to Germany, therefore has retained many of the architectural elements that speak of its foreign past. The rigor of German aesthetical language is still clearly recognizable in the urban environment and in some places forms its unique and somewhat Nordic character, making the city refined and noble.
Hence, it is a favorable environment for adding tram line and raising the social and touristic appeal of the city, as well as improving the economic development of adjoining recreational communities by bringing them into one major transport ecosystem.
Designer : Andre Divejev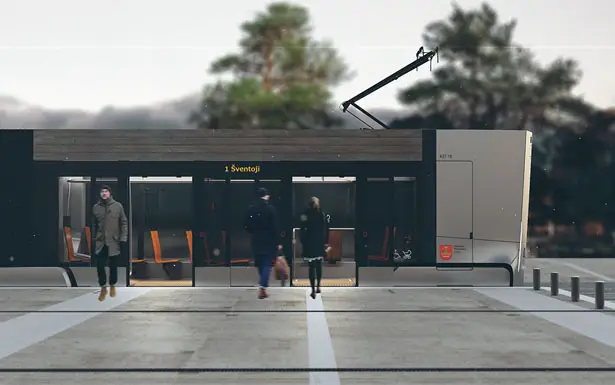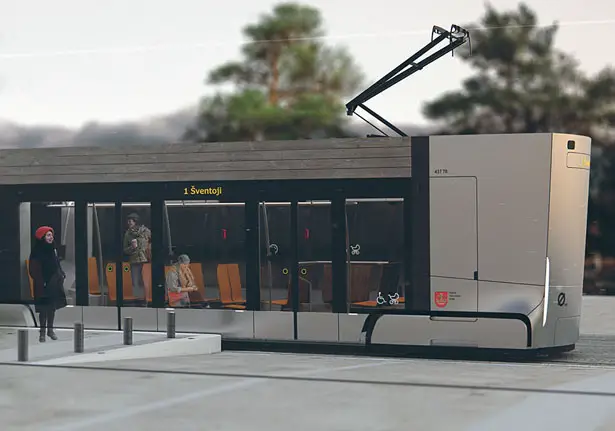 Why tram?
– As it is known, tram has many features, that positively distinguish it from all other means of transport.
– No delays / full independence from general traffic flow
– Unrivalled efficiency / the capacity of a tram is higher than of a bus and, especially, minibus. Not to mention the fact that trams can be hitched together into longer stocks. The conveying capacity of a usual tram line is almost 2 times higher than bus, and of a lightrail — 4 times
– The highest level of comfort among public transport / quiet and smooth running, zero vibration
– Environment-friendly / no gas, no exhaust
– Aesthetically attractive / object's appearance has a direct impact on a person's mood which, in turn, prompts one to use this type of transport later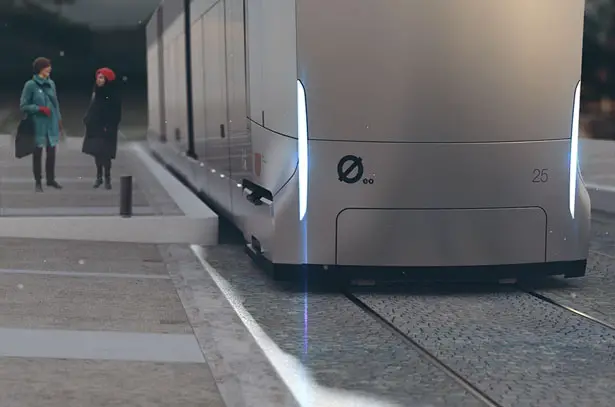 My idea of a tram originates in seeing its essence in a balance between vehicle and a solid, architectural, element of urban environment. Therefore its shape and aesthetics are dictated more by contemporary minimalistic architectural solutions, than a flowing shapes of modern cars.

The design layout of the vehicle is based upon Škoda 15T model and keeps all of it's characteristics with only minor changes applied to the interior of it's middle body section. The choice of the chassis was dictated by the arrangement of boggies, which are located on the junctions between sections, allowing to free the complete interior space for a beneficial use.

The main idea during the sketch process was to catch a balance between solid architectural shapes and a vehicle. A satisfying result begun to emerge when a negative tilt was applied to the sides of the vehicle, what gave the overall shape a sense of a ship hull, fairly dynamic, yet keeping the spirit of an architectonic language.
More images of Tram Design for Klaipeda: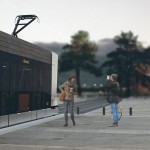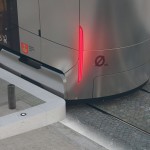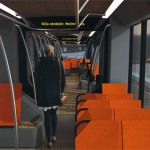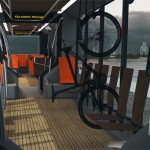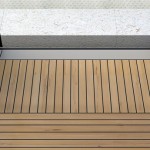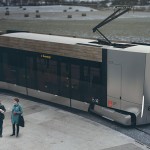 *Some of our stories include affiliate links. If you buy something through one of these links, we may earn an affiliate commission.