Nikola One is the first ever, electric-driven class 8 semi-truck from Nikola Motor Company. The company has announced that they have designed and engineered revolutionary 6-wheel drive, almost zero-emission electric truck with ability to pull a total gross weight of 80,000 pounds. It's 100% electric truck with a 335 horsepower electric motor and a dual gear reduction at every wheel. The combination of 6 wheels, Nikola One gives you over 2,000 horsepower and over 3,700 ft. lbs. of torque before gear reduction and nearly 86,000 ft. lbs. of instant torque after gear reduction. This semi-truck provides you driving range up to 1,200 miles between stops.
It's amazing how 6 electric motors can produce superior horsepower, acceleration, torque, and ultimate power of pulling. Nikola One also incorporates a new proprietary independent suspension system, based on Meritor's all-wheel drive ProTec High Mobility Independent Suspension product line. This means, truck driver would enjoy fully independent suspension with reduced vibration to reduce driver fatigue. Inside the truck, you'll find unique steering geometry that aims to create a new standard in centering feel, tracking, intuitive feedback, making the driver focuses on the road ahead.
From : Nikola Motor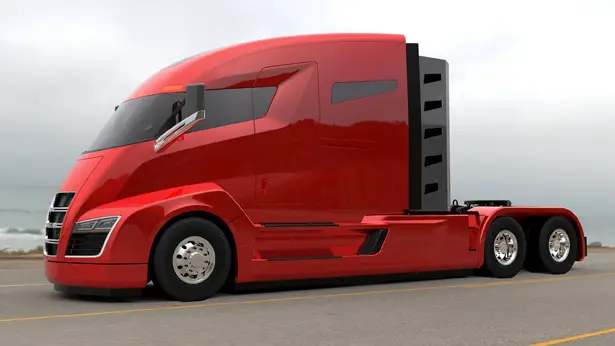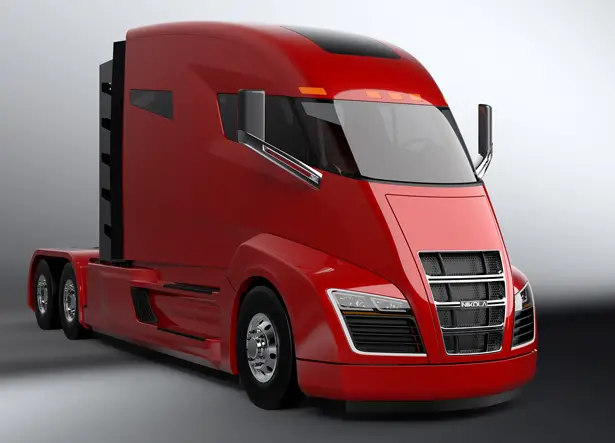 In order to lower the center of gravity and improve safety, most heavy components are installed blow the frame rail. This can be achieved by removing the diesel engine and transmission, the cab is also constructed with stronger yet lighter carbon fiber panels. By removing diesel engine, it removes reduction in greenhouse gas emissions. The driver can enjoy smooth, drastically quieter, and more comfortable ride.
Powered by a liquid cooled 320 kWh, lithium-ion battery pack with over 30,000 lithium cells, this battery can be charged using proprietary onboard Nikola Motor Company turbine. The innovative turbine can produce up to 400 kW of clean energy. Nikola One can also recharge its own battery when going downhill, those 6 electric motors will absorb braking energy that normally lost and deliver it back to the batteries.
Since there's an electric motor at each wheel, Nikola offers a special software that offers dynamic control to each wheel. This process is called torque vectoring, it can be accomplished by controlling the speed and torque of each of those 6 wheels independent of each other at any give moment. Nikola One's cab also features a sliding mid-entry door for better access and driver safety, a nice full size fridge and freezer, microwave, 15-inch touch screen infotainment display, electric climate controlled cabin, 10-inch instrument cluster display, large panoramic windshield, sunroof to enjoy the sun on a good day, 42-inch TV, and 2 full size beds. The company claims that Nikola One is by far, offers the most spacious and comfortable cab on the market.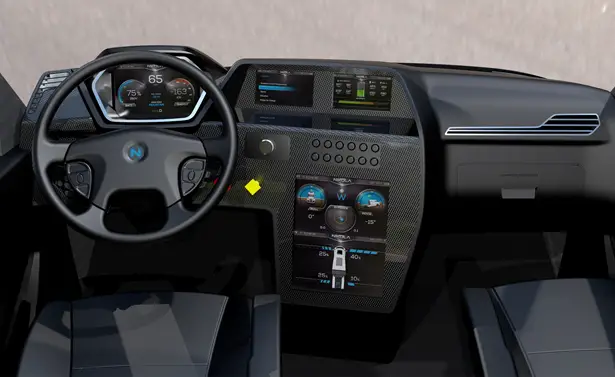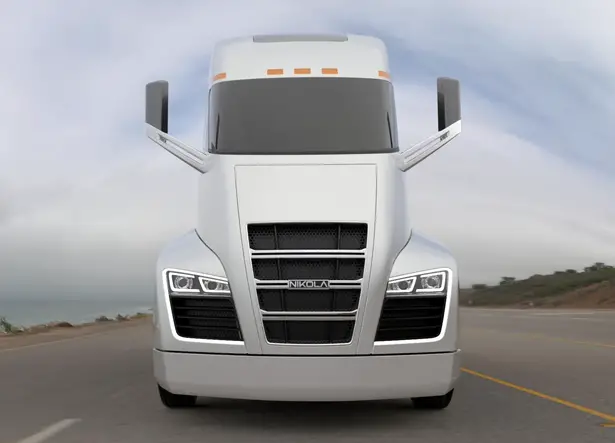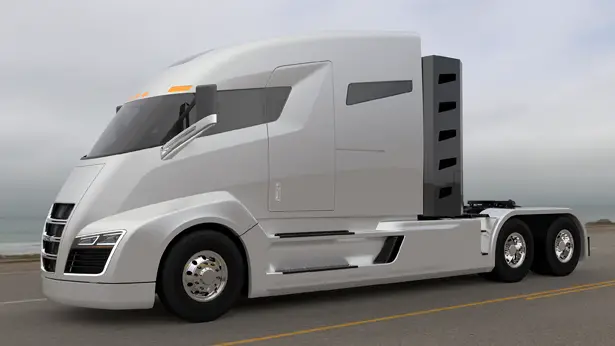 *Some of our stories include affiliate links. If you buy something through one of these links, we may earn an affiliate commission.