T-Rextor is a concept multi-purpose agriculture vehicle that can be used in farms, nurseries, greenhouses, palm oil plantations, or pineapple plantations. Harvesting fruits is a labor-intensive operation that accounts in most cases for about 50% of total production costs. It's a tedious job that needed to be performed seasonally during relatively short time. This operation combined with different factors can be a costly operation that contributes to the issues of safety, health, and quality of picking.
In the future, farmers and contractors would need versatile, lightweight, and powerful machinery to help them finish certain tasks beyond traditional tractor while maintaining efficiency of their farm.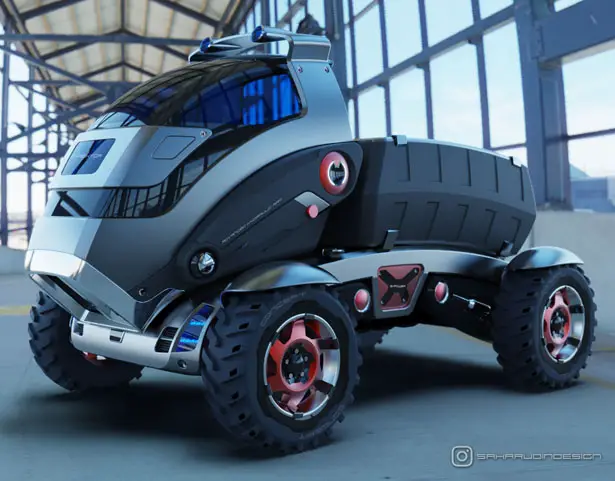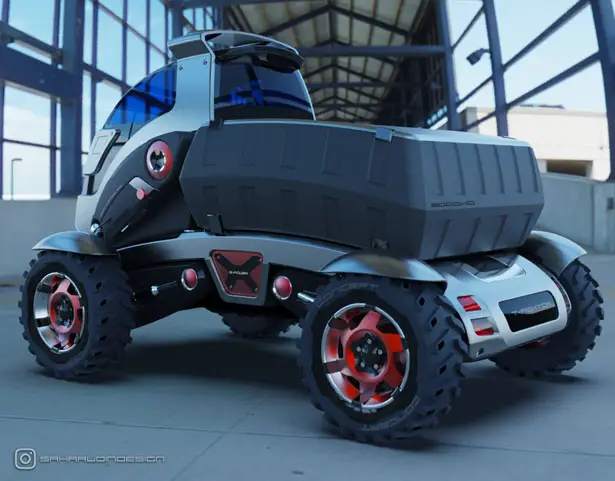 T-Rextor by Saharudin Busri features hydraulic axles that can be adjusted to suit a variety of ground conditions and topographies. This vehicle is equipped with auto-level technology to maintain its position while the cockpit can be raised for picking hard-to-reach fruits. It has detachable compartments where they can be stacked on top other to transport the crops.
The driver's cabin is located high at the front of T-Rextor for best view angle, the cockpit can be lowered near to the ground, the door swings up for easy access. Basically, T-Rextor is an all-terrain vehicle that is suitable for both roads and agricultural and environmental conditions. Thanks to an additional towing trailer compartment, the capacity of this tractor can be doubled. All technology installed in this vehicle is carefully considered to ensure it helps farmers for planting and harvesting crops. Don't underestimate its compact size, T-Rextor has tremendous towing capacity.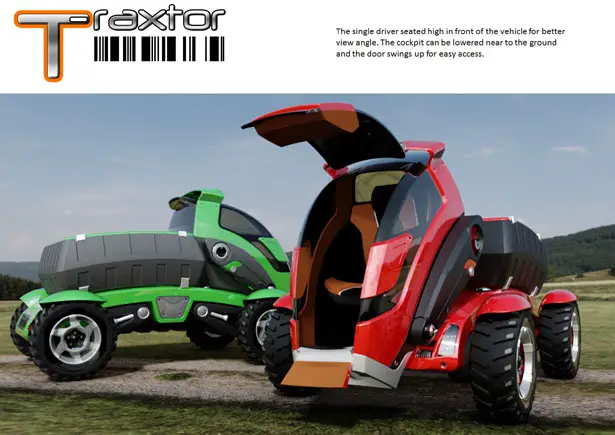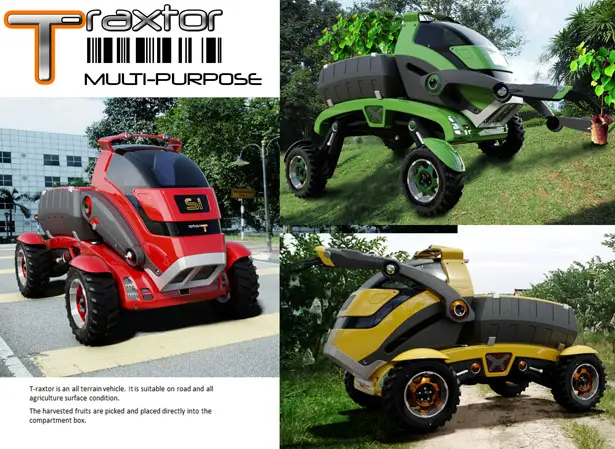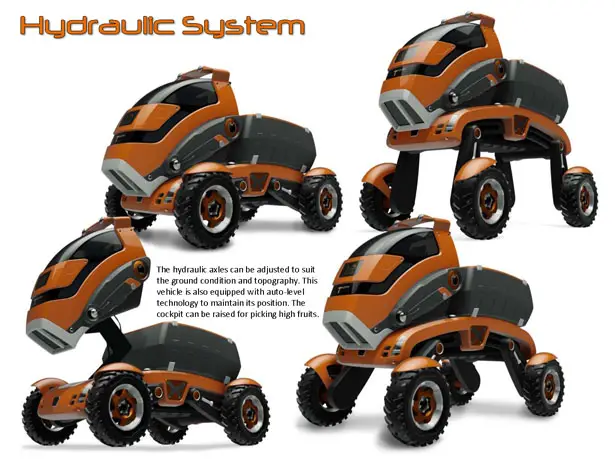 More images of T-Rextor: Modern Agriculture Concept Tractor: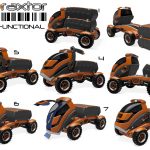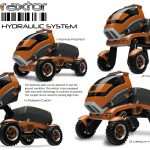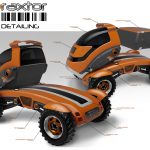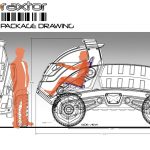 T-Raxtor Technical features:
Double Robotic Arms
Flexible Chassis
Auto Level Axles
Electric Powered
Comfortable Single Command Center
Superior Lighting Package
Unmatched Comfort
Smooth Riding
All road condition
Front door access
4×4 off-road
*Some of our stories include affiliate links. If you buy something through one of these links, we may earn an affiliate commission.