How stress are you? You can measure the level with Stress Ball. Designed by Simone Schramm, this unique ball can determine your stress level by measuring the skin conduction with an external sensor. Any result is then translated into an analogue, physical transformation of a spherical surface through changes between a smooth and a rough texture. Touching the surface means that you can experience the measurement in a haptic way.
You can tell the intensity of the stress level from the length of the nobs. By actively touching, pressing or stroking the object, user can starts to sharpen their tactile perceptual capacity and to associate different surface conditions with their stress level. This ball is reproduction of your stress by corresponding to the human body perception, it delivers adequate space for innate intuition. When the colored nobs expand, the movement changes the uni-colored surface into a multicolored sculpture, this effect underlines emotional accessibility and the three-dimensionality of the product.
Designer : Simone Schramm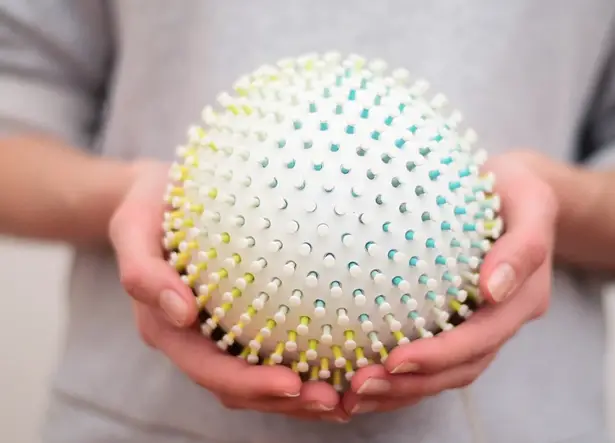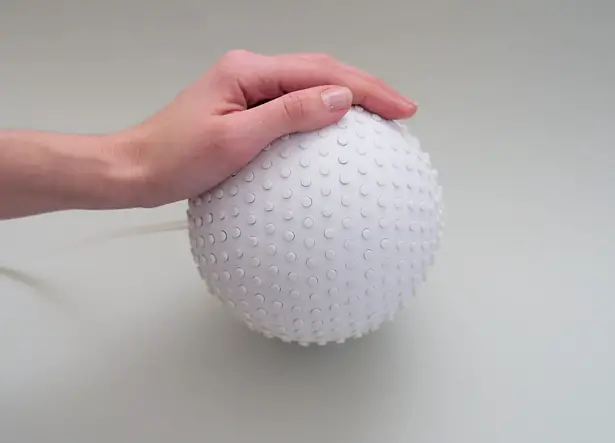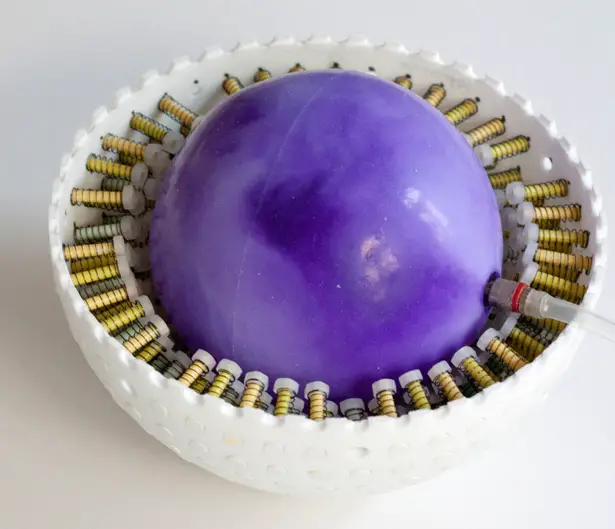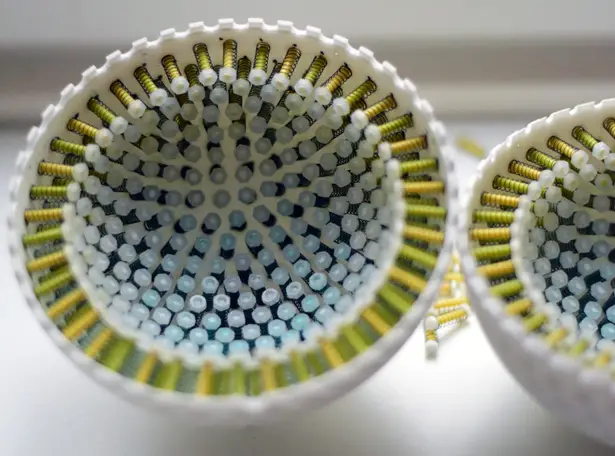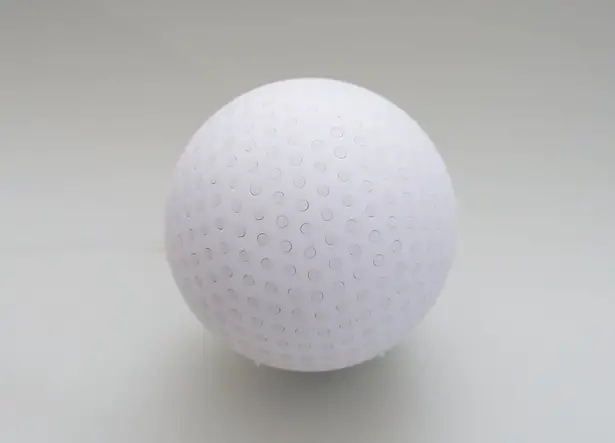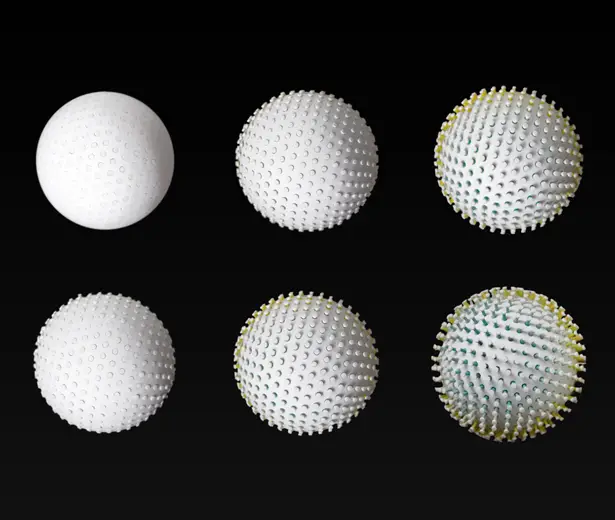 *Some of our stories include affiliate links. If you buy something through one of these links, we may earn an affiliate commission.