Band-aids and anti-septic don't usually come together. This patent-pending project is an attempt to combine two functionalities of first aid treatment in one product. Sterilized Band-aids Disinfection and Dressing is a university-enterprise cooperation project where designers and engineers come together and start brainstorming session to come up with an innovative product idea. This product development is designed based on scientific research background and technical conditions of colleges.
When our skin is wounded, the first thing we do to cover the wound is to use a Band-Aid to stop the bleeding. It's a simple treatment that prevents bacteria on the surface of your skin to penetrate into subcutaneous tissue and can cause infection.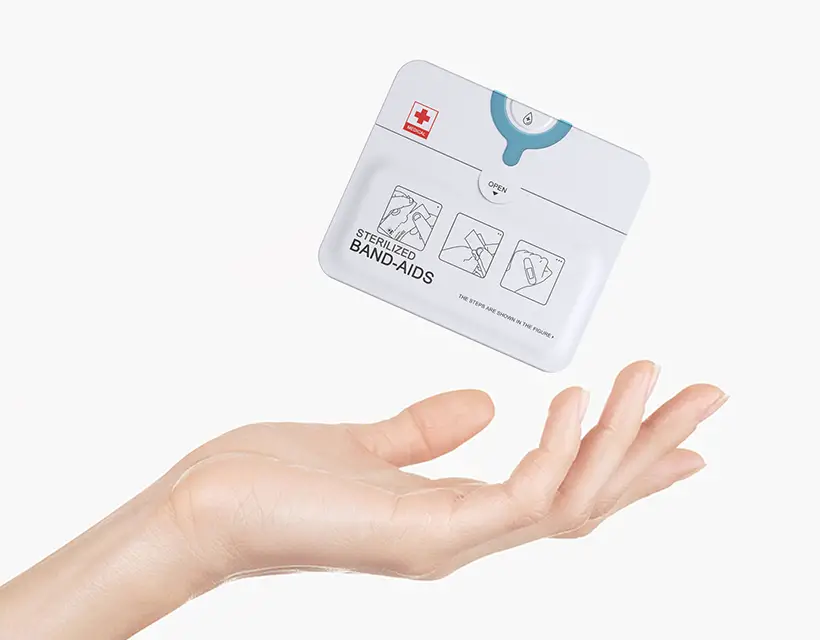 Designed by Yong Zhang and ShuChang Cui, Sterilized Band-aids Disinfection and Dressing combines two steps of anti-septic and dressing. Most people are afraid to apply anti-septic to a fresh wound, most of the time, their first instinct is to cover it up. This product aims to help overcome that fear, the bandages are individually sealed with instructions for use, therefore, it's very easy to apply, even for first-time users.
Upon opening the package and folding it, the anti-septic can be squeezed out to disinfect the wound. Then take out the bandage to cover your wound. It is much more convenient, hygienic, and safe.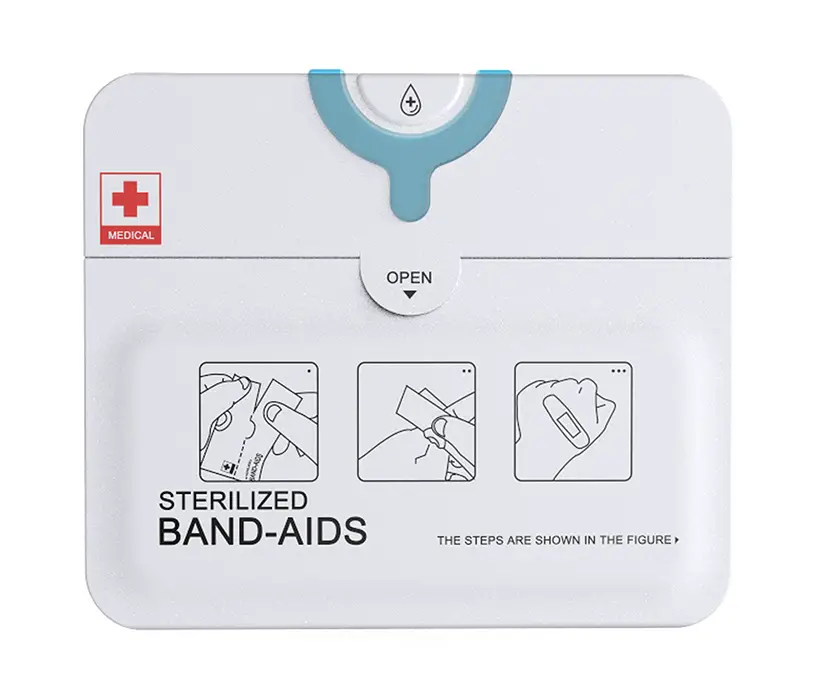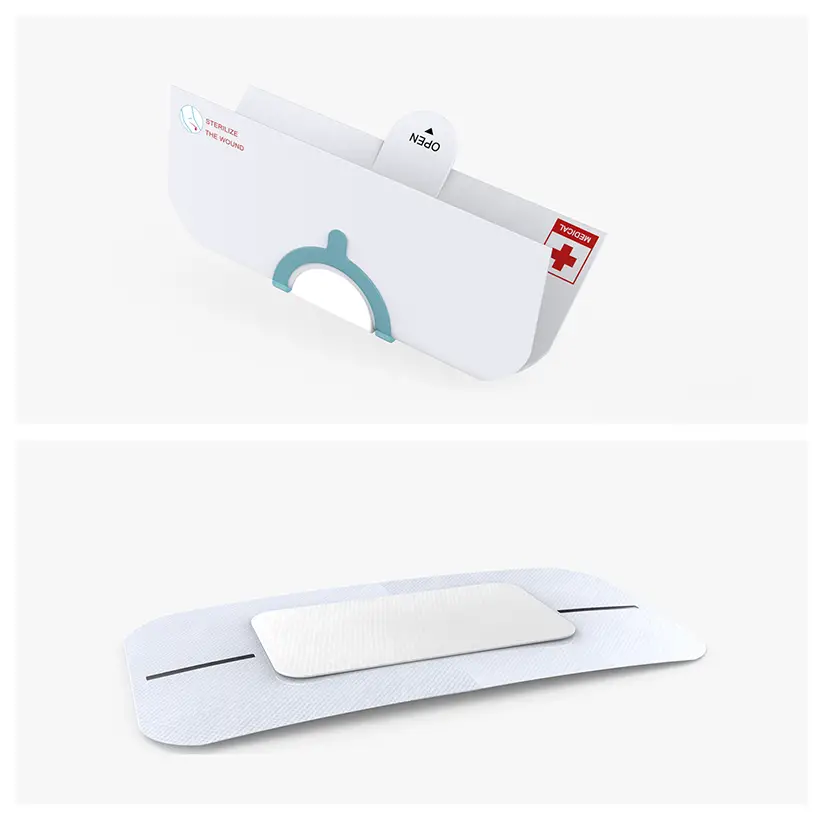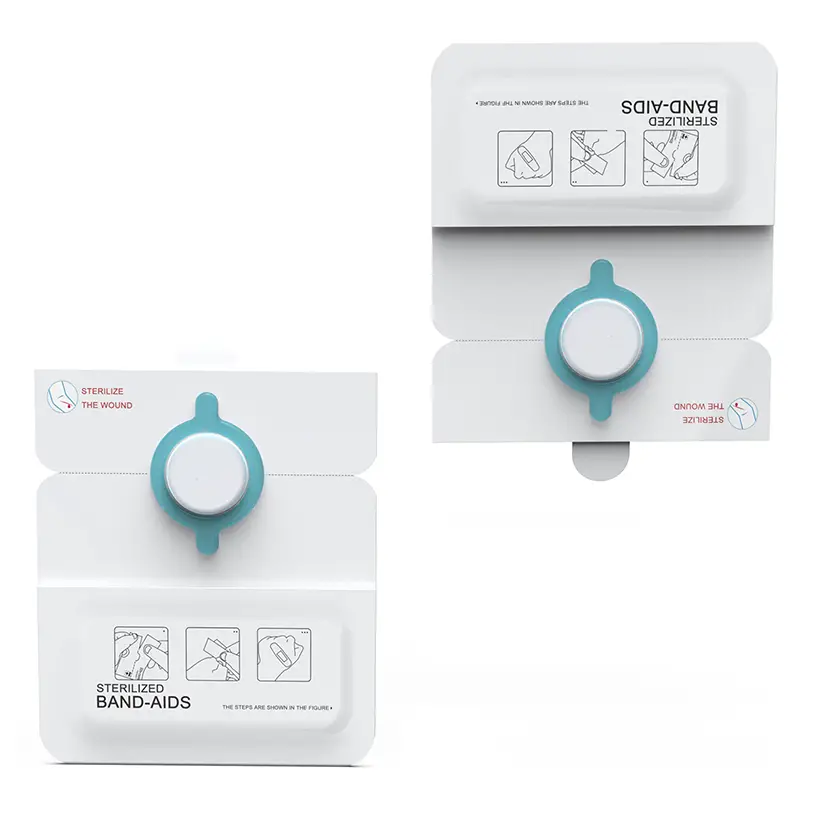 *Some of our stories include affiliate links. If you buy something through one of these links, we may earn an affiliate commission.