"A Solar-Powered Bench That Spins Ever So Slowly" is interactive public art installation at NGV Garden for Melbourne Design Week. There are several solar-powered benches that harvest sunlight to spin slowly, anyone who sits on the bench would have a new perspective on their urban context through slow rotation. Through this whimsical motion, visitors are expected to enjoy a playful experience on public space while communing with others and the natural environment.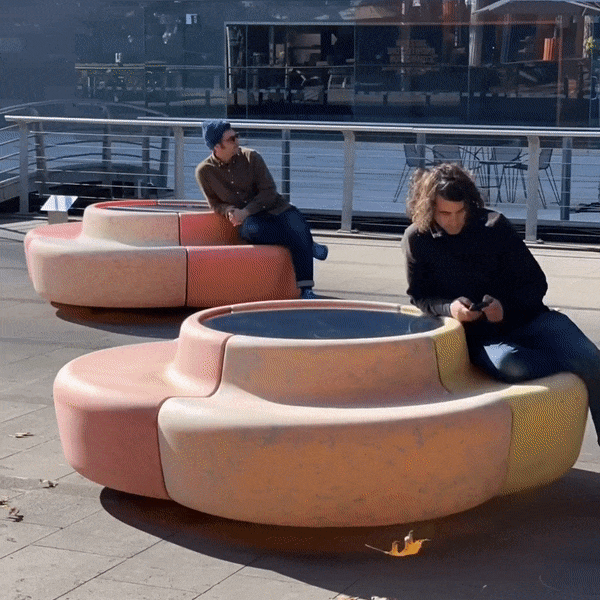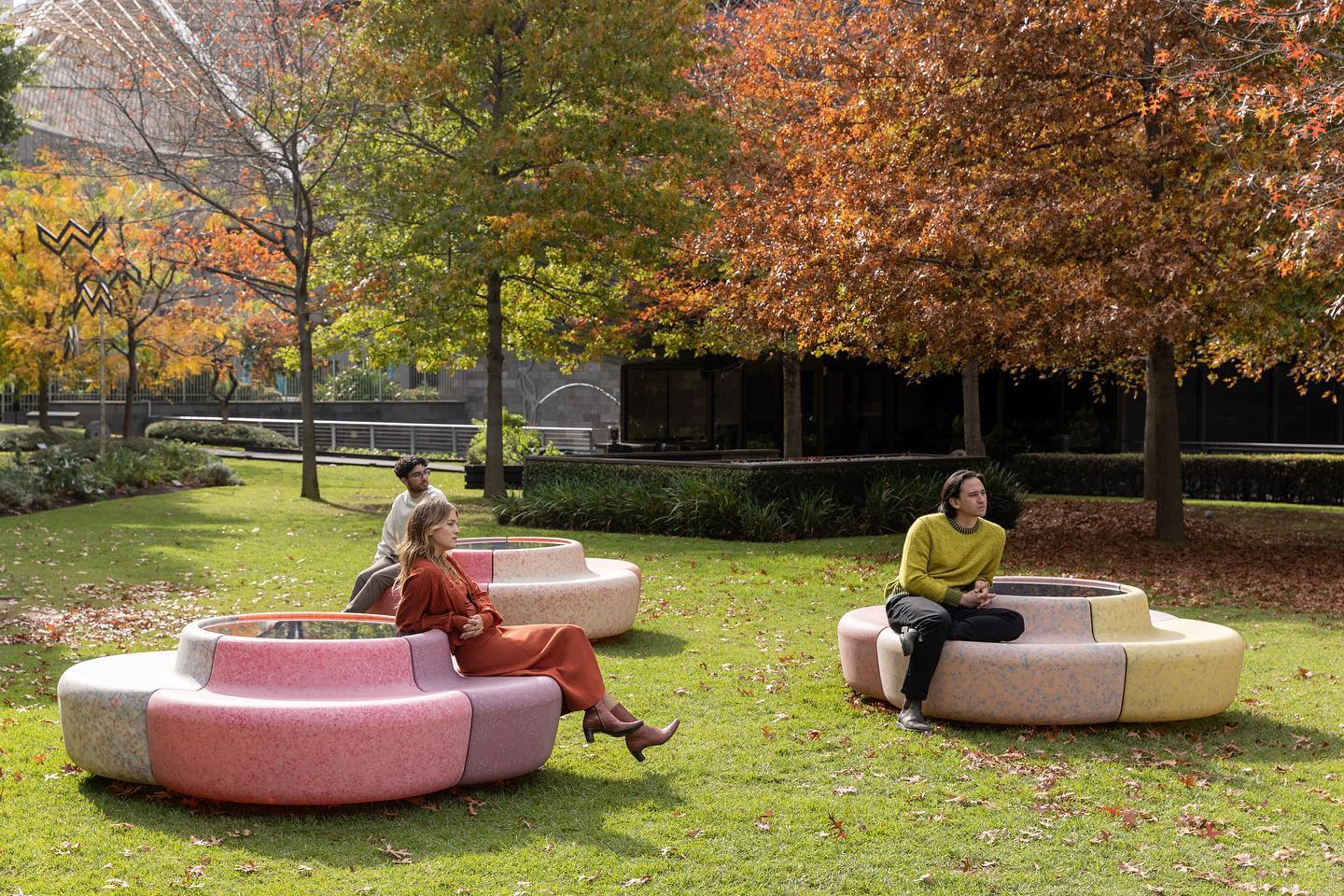 The bench is shaped just like a 60s flower graphic, presenting aerial view as reminiscent of a plot of flowers oscillating and spinning under the sun. This art installation by Eness features retro look and feel, it also combines contemporary sustainability values by harvesting sunlight to operate. These benches are made from rotomolded Low-density Polyethylene (LDPE) with embedded solar panels, the material is a great candidate for recycling. "A Solar-Powered Bench That Spins Ever So Slowly" installation wants to make a statement about possible future public infrastructure, it utilizes sustainable energy source for light, movement, as well as animation.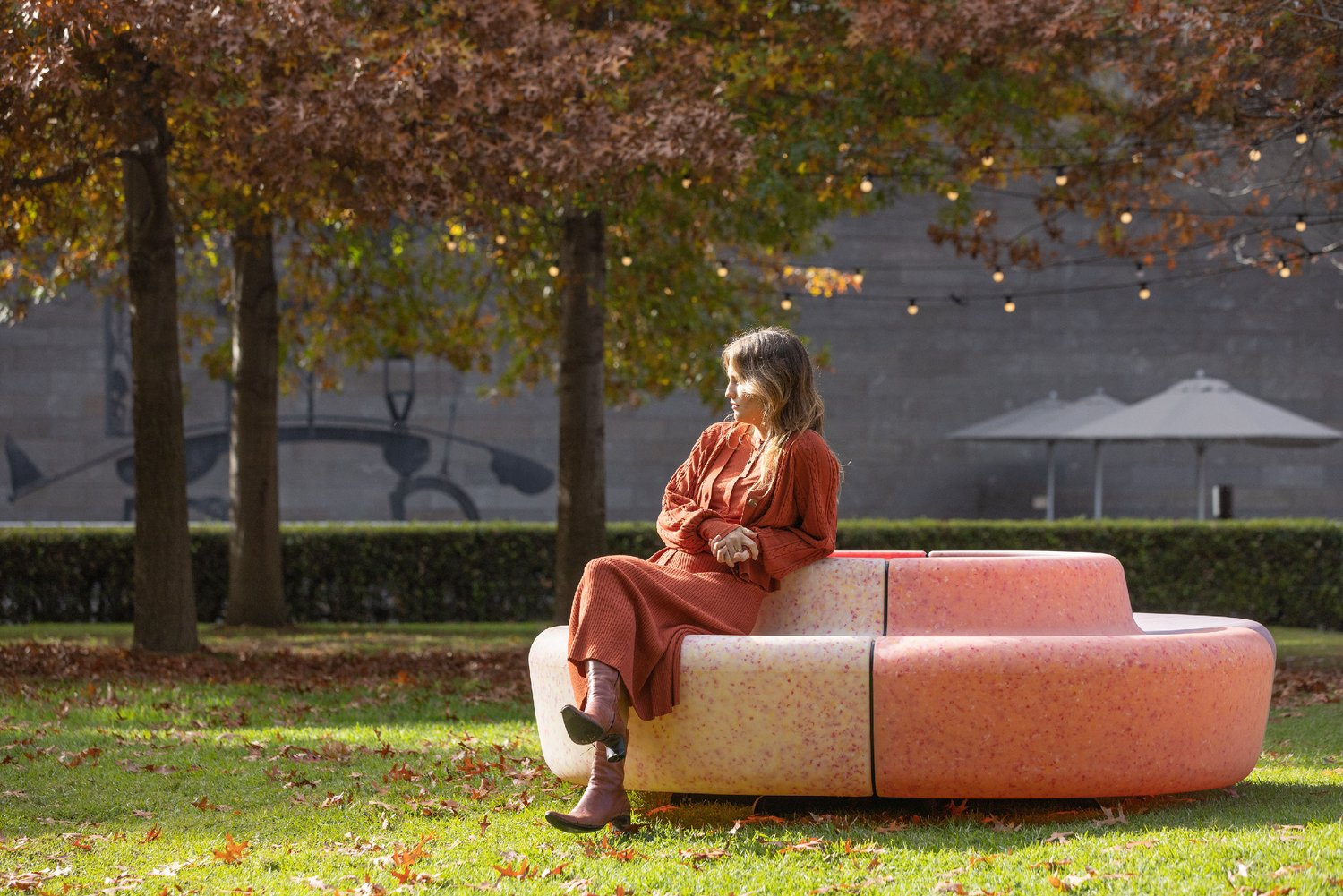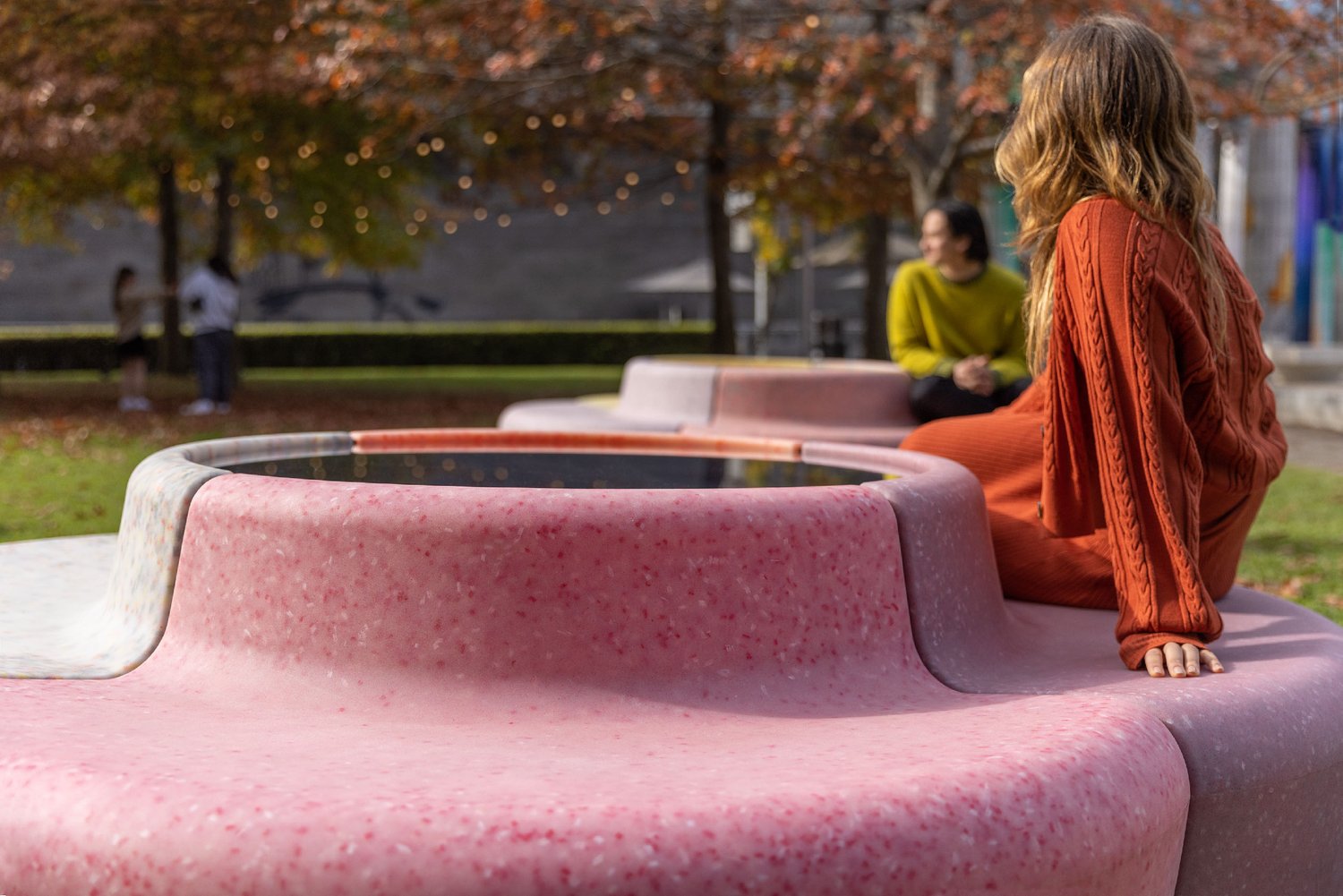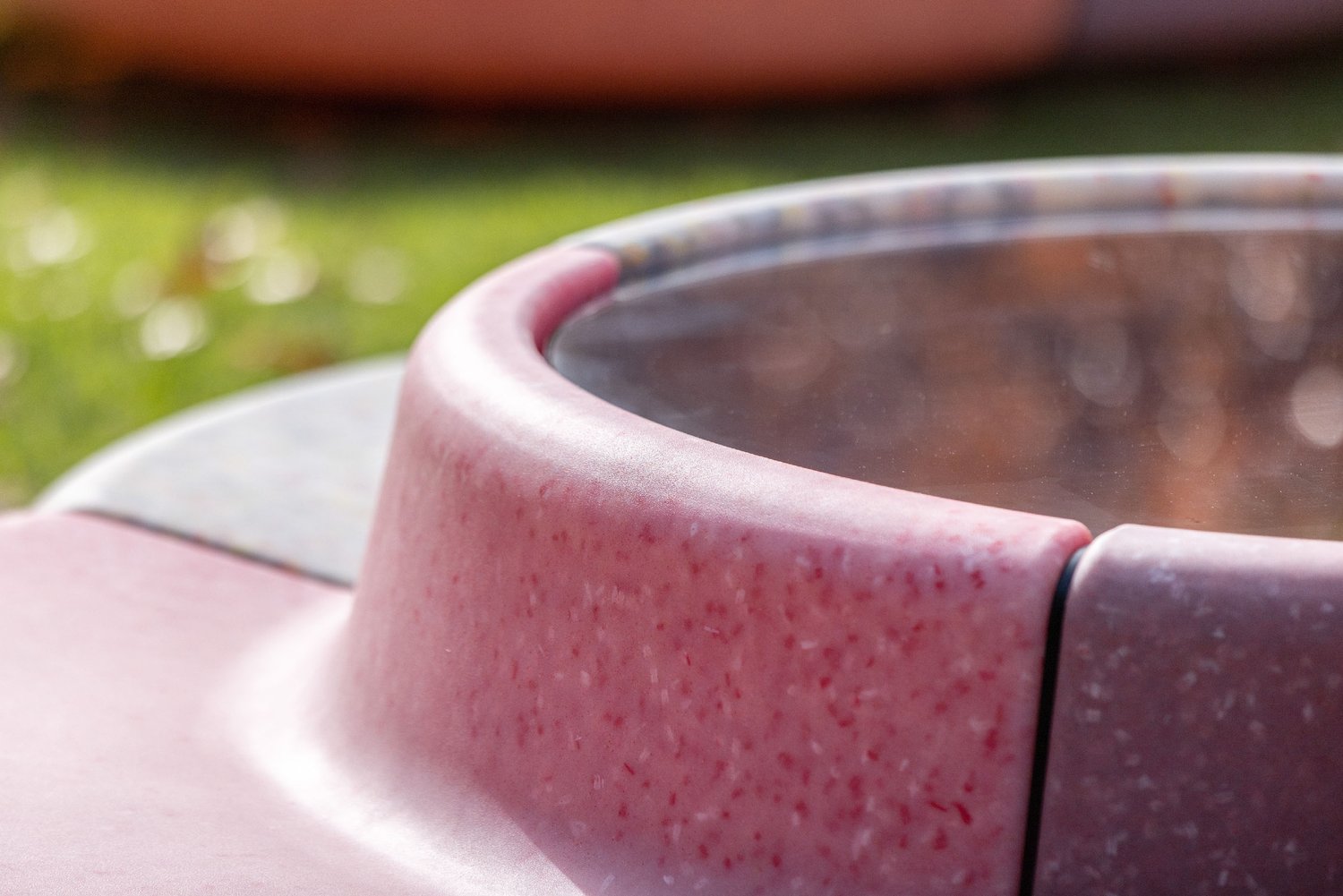 *Some of our stories include affiliate links. If you buy something through one of these links, we may earn an affiliate commission.