Crutches have been around since the Pharaohs ruled Egypt some 5,000 years ago. However, as a basic device of medical treatments, crutch design seldom changes. Most crutch design focus on the manufacture and price only and ignores other prospects as well. "S_UPPORT" is an innovative short-term using crutch. The purpose of this project is to develop an efficient plastic crutch, which is easy to manufacture, individualize and recycle.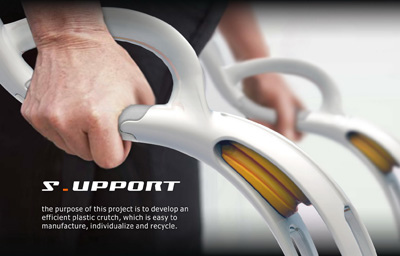 The material of "S_UPPORT" is nano-nylon, a kind of plastic which could be recycled so many times without losing the strength. By using this material, "S_UPPORT" would be much more competitive than traditional metal crutches in both manufacture cost and individualization.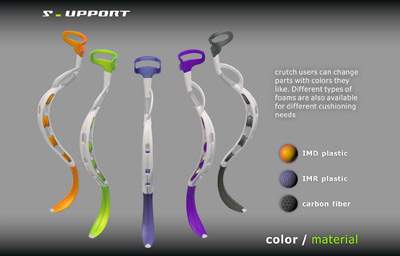 The other strong point is its modular design. With exchangeable part and optional accessories, this innovative crutch could fit different body scales and using scenarios.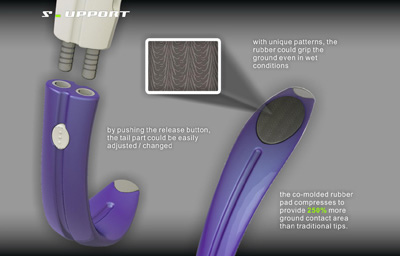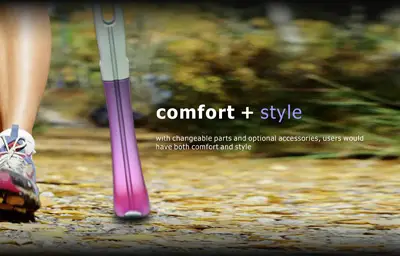 Designer : Pei-Hua Huang
*Some of our stories include affiliate links. If you buy something through one of these links, we may earn an affiliate commission.