Čezeta Type 506 Electric Scooter combines timeless design with sophisticated technology, it's a retro-modern scooter that connects with you, it's fun and stylish. It's an iconic Czech scooter, Čezeta (pronounced Chuh-zeh-tuh) offers a simple ride with advanced technologies, this scooter is easy to maintain as well as to ride, celebrating independence while cruising city streets.
This new design still retains the vintage and charm look of 501 and 502, yet it has its own signature that creates a substantial difference. The hot petrol engine is now replaced with an electric motor up to 11kW, providing you with clean and powerful energy.
From : Cezeta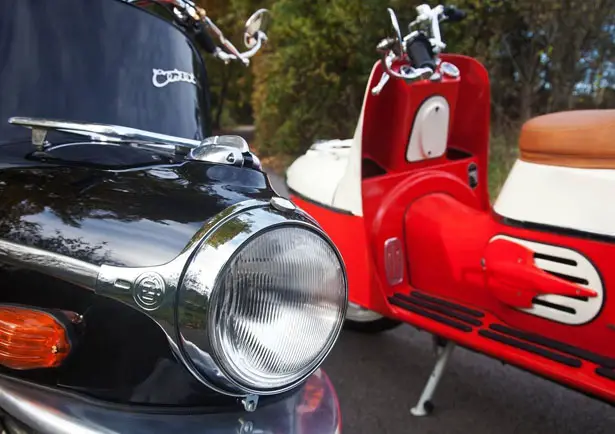 Available in only limited edition of 600 scooters, each Čezeta will be numbered from #1 to #600. Each scooter is hand made with love and patience using only high quality components and materials. This electric scooter offers you power, balance, and control, the 2-way throttle provides exceptional control under braking while the kinetic energy recovery system can give up to 15% free additional miles from recuperative braking. It can take you around the city with a range of 100-150km, pretty powerful too, you can reach 0 to 50km/h in less than 3 seconds with a top speed of 110km/h. Yes, this electric scooter is fast enough for highways.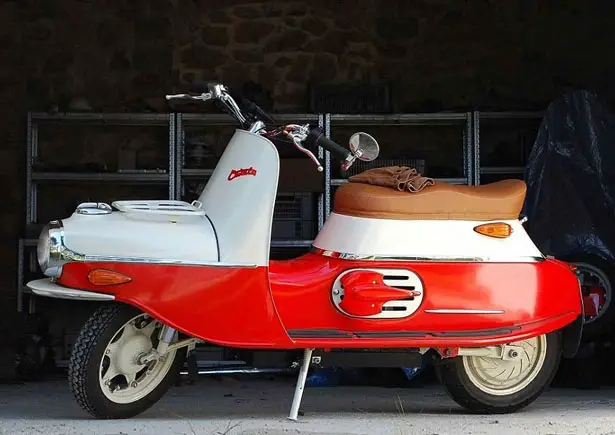 *Some of our stories include affiliate links. If you buy something through one of these links, we may earn an affiliate commission.