Renault EZ-GO is the first series of Renault concept cars that focused on mobility services. This concept car follows the successful introduction of SYMBIOZ, an electric, autonomous car for private ownership. This robo-vehicle concept allows people to hail a ride from any location, either a fixed or mobile location. By integrating vehicle-service with connection to city infrastructure such as connected services, leveraging sensors, data analytics, and more, this can be future mobility solutions for smart cities.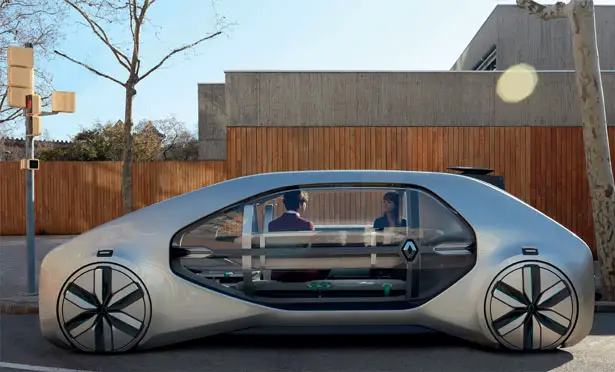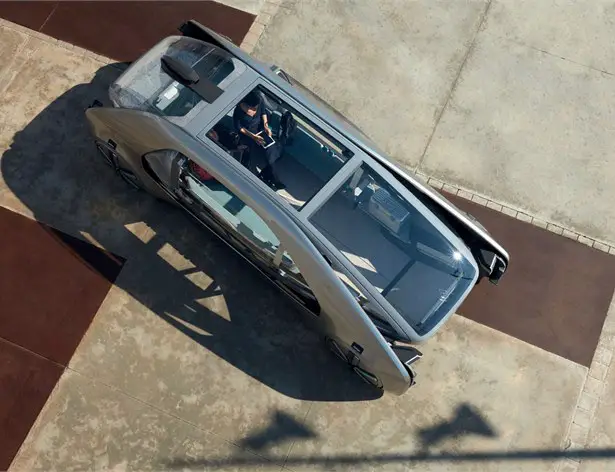 As a shared robo-vehicle, EZ-GO can be operated by private or public companies. This public vehicle is complementary to passenger cars and public transport options such as metro or buses, it gives you semi-private space, perfect for small groups. It is available on-demand through an app or permanent stations located throughout the city. EZ-GO combines the flexibility and comfort of individual cars yet with better safety, efficiency, and worry-free driving delegation.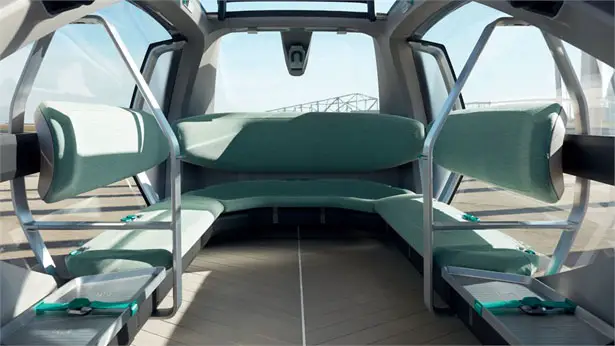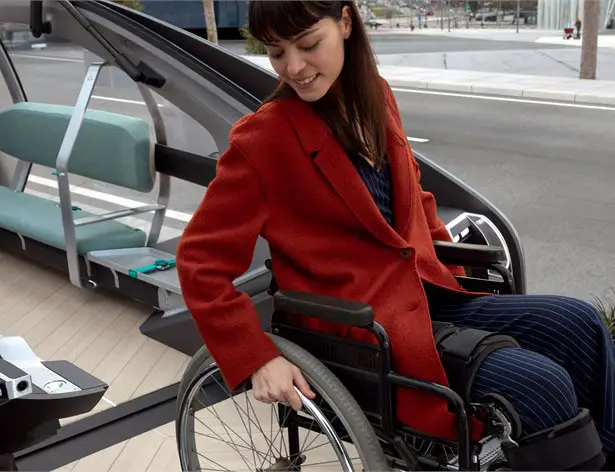 Visually appealing, this concept car offers 360-degree "open window" view of the city where people can relax and enjoy the ride. This project wants to explore positive impact of shared mobility for all, Renault EZ-GO can be an iconic symbol for cities. Natural light comes through that panoramic glass roof easily, the cocoon-like styling allows for better vision of autonomous system's sensors, it won't interfere with pedestrians' view of the city. EZ-GO is for everyone, once connected to its station, it reveals a wide flat floor flush with boarding ramp, passengers can easily get on board whether walking or with wheels.
Renault EZ-GO features level 4 autonomous driving capability, it means that this vehicle can manage its distance from vehicle in front, stay in lane, change lanes, or turn all by itself at a junction. This robo-car can also move to a safe position in cases of incidents in its vicinity. It is designed with limited speed of 50km/h or 30mph for users' safety, the wide front opening is safe and away from the road for passengers to get in and get out. There's a light marking on the ground outside to indicate where the platform will land.
More images of Renault EZ-GO Autonomous Shared Urban Vehicle: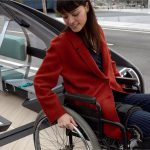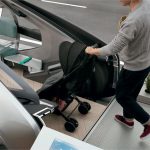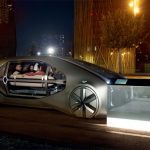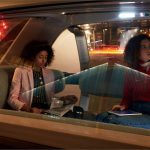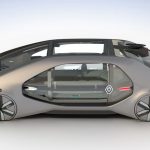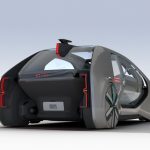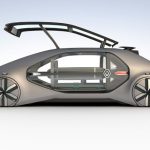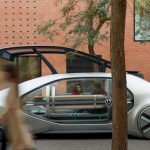 *Some of our stories include affiliate links. If you buy something through one of these links, we may earn an affiliate commission.