Vincent Callebaut Architectures have released its latest project: Botanic Center Bloom. Located at the entrance of Rue Nueve, Belgium, it's a building that introduces metamorphosis and energy solidarity, just like caterpillar transformation into a beautiful butterfly. Metamorphosis here doesn't mean erasing the past but rather integrating the best of the past into the future. The main role of architects are beyond just conservation or restoration, it also involves advocating for a hybrid history, determining to act as forward thinkers, bringing Botanic Center into the 21st century in many fields from technology, functions, to sustainability.
Designed and built in 1977, this Botanic Center looks vertically unfinished. It has 274 identical, ornamental concrete modules. This proposed concept offers to enhance the existing building, or in flowering sense of word, to bloom. Those planter beds and a web of cables function as substrate, dressing the mineral façade with a vegetal envelope to regroup the entire range of the flora edemic to the Brussels area.
Designer : Vincent Callebaut Architectures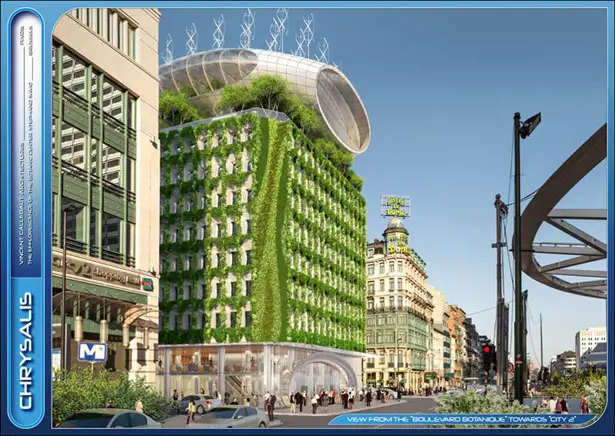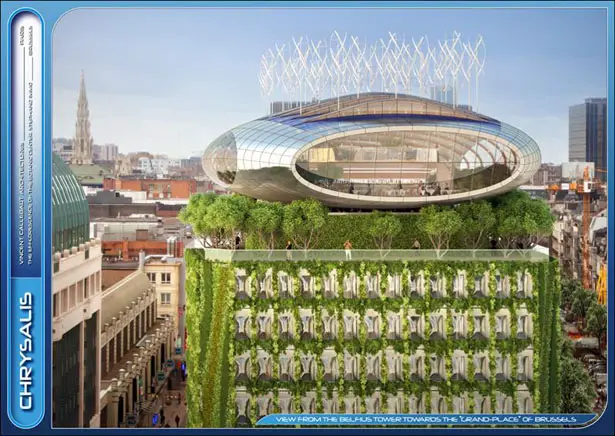 The strategic location of this Botanic Center offers benefits from a great urban location worthy of celebration. It aims to become an ecological landmark and vegetal architecture, using photosynthesis to absorb the carbon particles contained in urban pollutions while integrating advanced renewable energies to power the building. Large Chrysalis is carefully placed on the roof, while on the ground floor, there's a contemporary façade and structural glass canopy to create appealing public space. This design enhances indoor/outdoor interaction.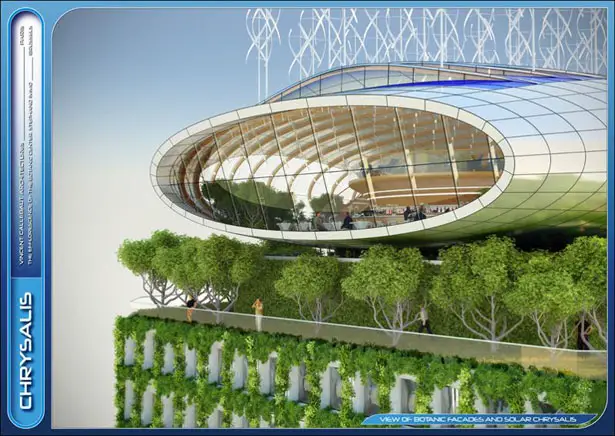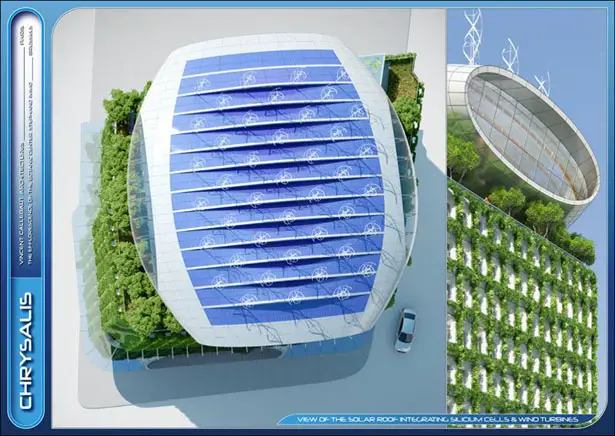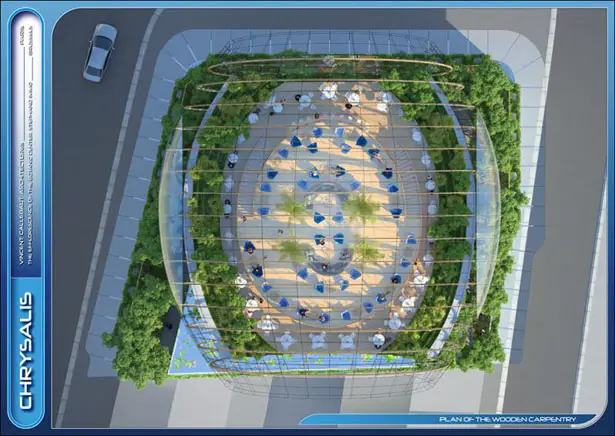 The ambitions of this project are to create a vegetal envelop on the three facades of Botanic Center, it brings back biodiversity back into the heart of the city. Botanists would help to select plants that will color the building depending on the seasons. The photosynthesis of more than 10,000 plants covering the facades and green roofs would be able to capture almost 50 tons of carbon dioxide in the Brussels atmosphere each year. That's pretty amazing number, isn't it?
With heightened rooftop level, the design of street-facing facades at ground and mezzanine levels is rethought to match it. The main challenge is to bring as much as possible natural ventilation and light into the basement spaces. This out of the box architecture is hoped to impact Brussels environmentally.
More images of Botanic Center Bloom: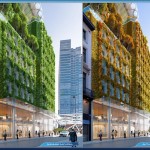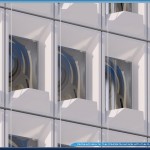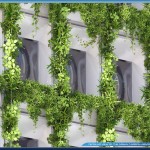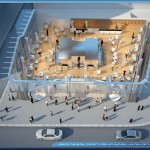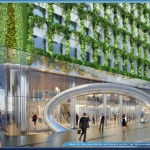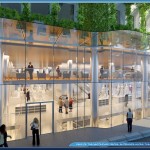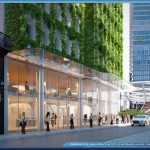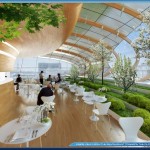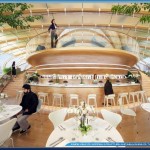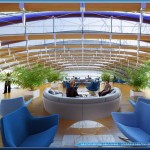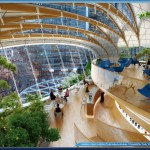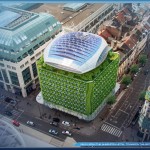 *Some of our stories include affiliate links. If you buy something through one of these links, we may earn an affiliate commission.