Some of the best ideas in this world are the simplest ones, and this modular coatrack is a nice and simple idea with a lot of potential. It uses a single element that works both as hook and support. Just combining the same element you can create many possibilities: one sided or two sides coatrack, more or less density, more or less stability or even use it as a support, for tables and inclined or vertical surfaces.
The joining mechanism is very clever and it just uses a cylinder and a wavy steel spring ring. Therefore, there is no need of tools to assemble it and you can store it carelessly because there is no need to sort different elements.
Also, transport and assembly is fast and effortless because the elements are very light and due to its compact design there is no waste of space.
The designer has created it just to hang clothes, but with some modifications surely it could be used in many other ways, like sorting, displaying, or just storing lots of different things: tools, hardware, food, video games…
Designer: Juozas Urbonavicius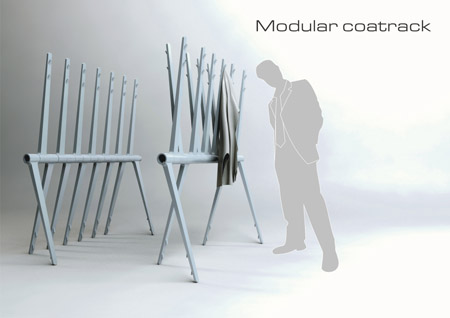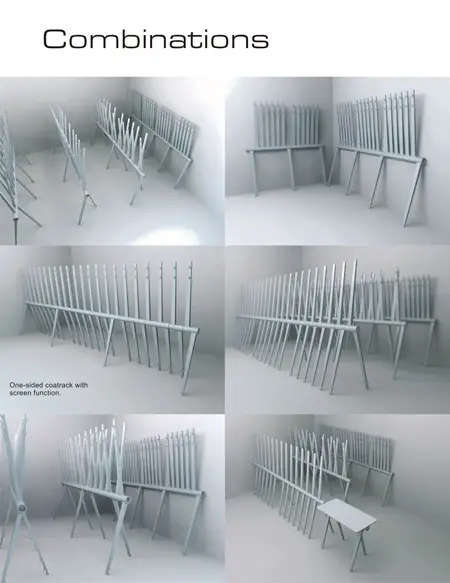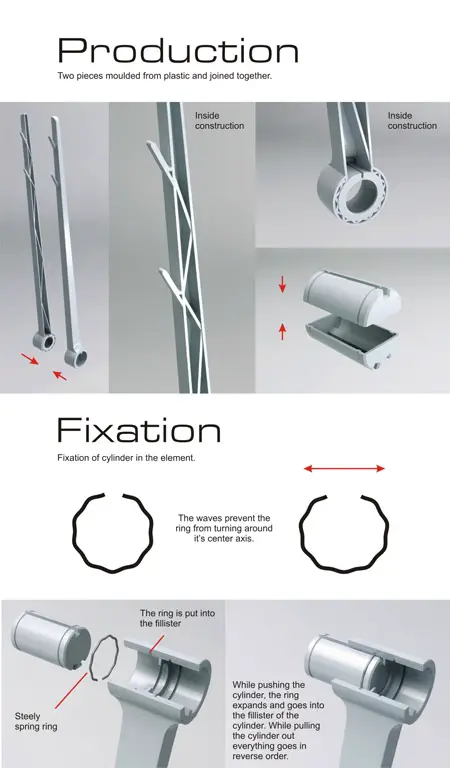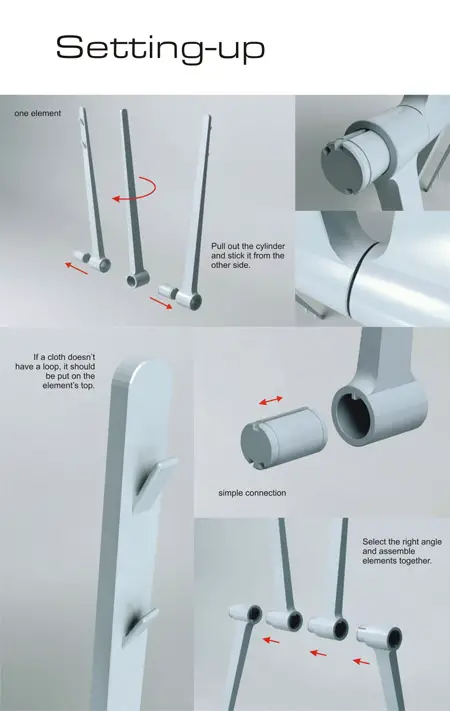 *Some of our stories include affiliate links. If you buy something through one of these links, we may earn an affiliate commission.