Light Pool mobile phone was created by Hironao Tsuboi with the intention of service you an object that can act aesthetically upon your sensibility and surroundings. Well I must say, Hironao has done a great job. This futuristic mobile phone has a unique form, composed of a truss-like structure and surfaces. It gives Light Pool a visual aesthetic and rhythm of an expressive variability. The bright, lyrical light that flows from the triangular windows creates a distinctly sublime impression of the Light Pool. Its highly beveled silhouette is superbly designed so as to fit comfortably in anyone's hand.
Designer : Hironao Tsuboi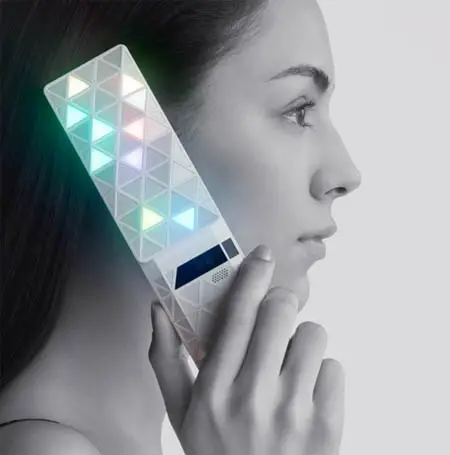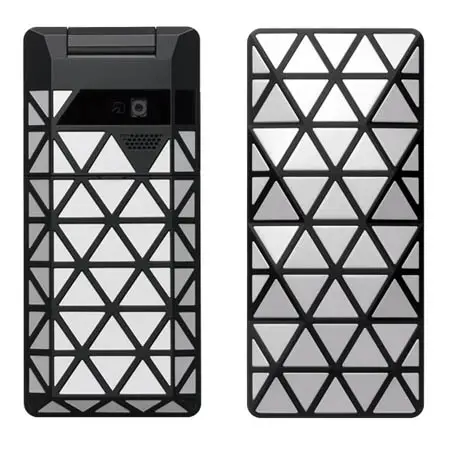 Turn off the light and listen. Light Pool is a mobile phone that can create a fantastical world through the fusion of light and music. The 22 LEDs arranged along the triangular windows that cover the surface of the phone blend with the rhythm of music to create a gorgeous scene. Masakatsu Takagi is the visual artist and musician who pioneered the creation and direction of the light and music. Light Pool comes preset with 10 kinds of light and sounds based on a variety of themes which can, according to your mood and situation, transform the space you are in now into a world where you feel relaxed and refreshed by yourself, or where you can comfortably spend time with a special someone.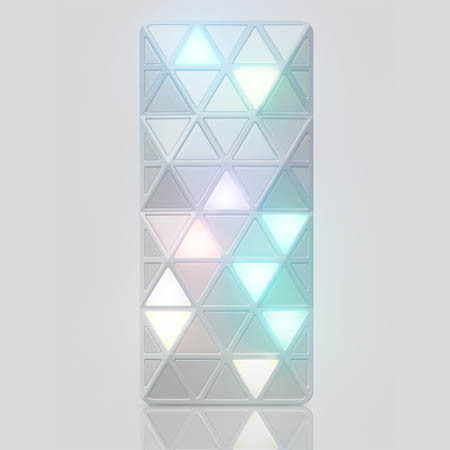 60 different patterns of light sketch a kaleidoscope of colors the moment you receive a phone call or open and close the phone, as well as flashing on the hour to let you know the time. Such light patterns exquisitely encompass the spaces around the phone, organically changing its expression as if it had a life of its own. Designed to shape your everyday life in comfort, Light Pool represents a new relationship between you and your phone. Turn off the light and listen.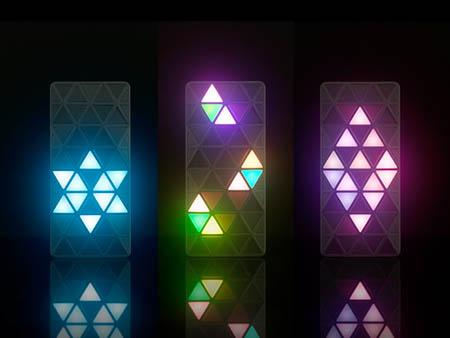 *Some of our stories include affiliate links. If you buy something through one of these links, we may earn an affiliate commission.