Life Tree Resort, it's an architectural project that wants to bring you enjoy nature in a luxurious way. Located in Tulum, Mexico, this project embraces local jungle, preventing deforestation, this resort is composed of unique 10 "nesting" super villas and 20 hotel lounges. Each unit has been designed and developed with respect to its environment, the villas are clustered around a cool tree-shaped structure that becomes the main part of the complex. These units are connected with each other through suspended walkways, where guests can enjoy the beauty of nature and wander through the environment and experience its natural beauty.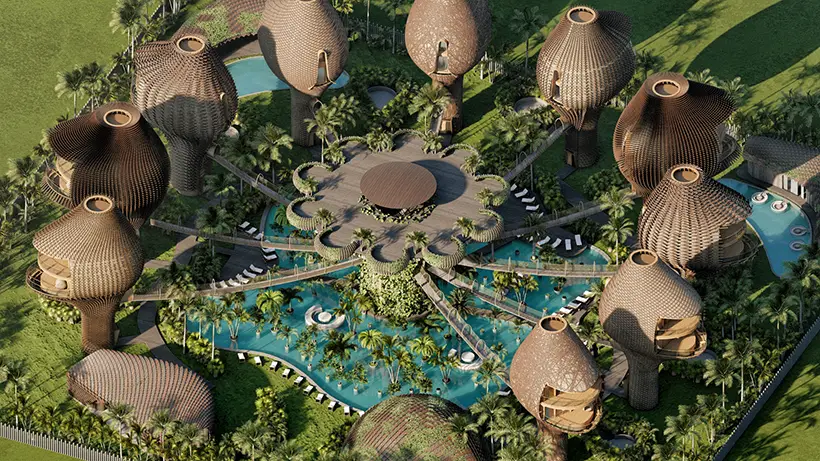 DNA Barcelona Architects explains that Life Tree Resort is a holistic community, that's why the design focuses on the communion between natural environment that we already have with a naturally inspired geometry. Every unit is arranged in a way to promotes inclusion of an outdoor space as a whole. The ground area is designed for many natural elements and community spaces, from Gym, pools, spa, restaurant, and a lounge bar. The arrangement of those ten super villas in height was inspired by birds' nests, they are designed to be grouped around a tree of life. It provides guests with optimum views of the natural landscape, offering a beautiful and immersive experience.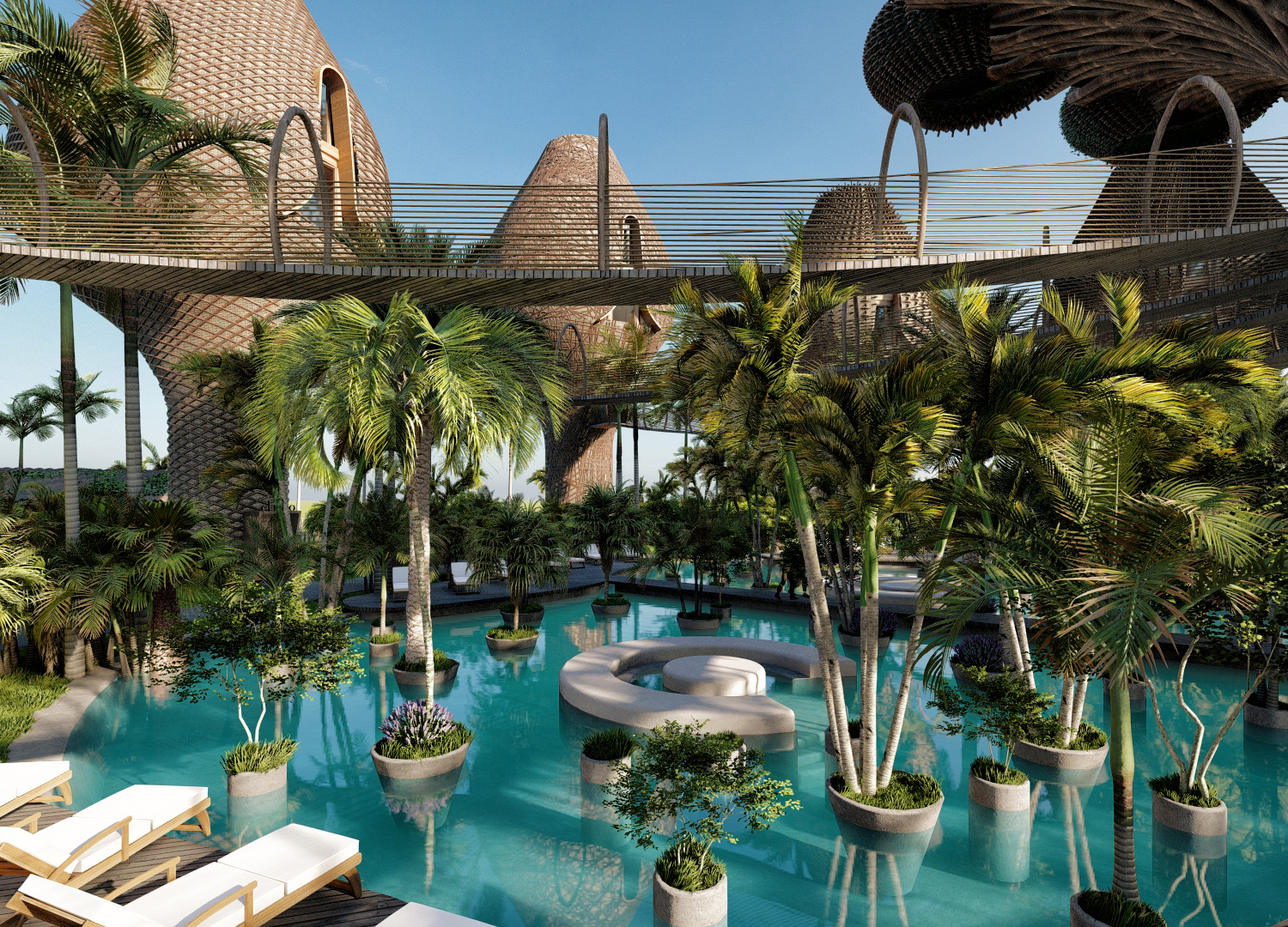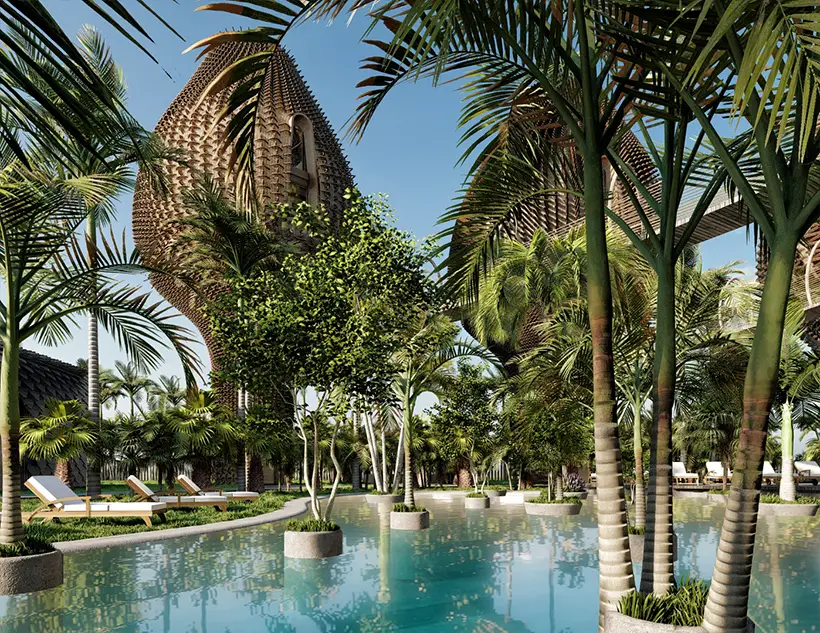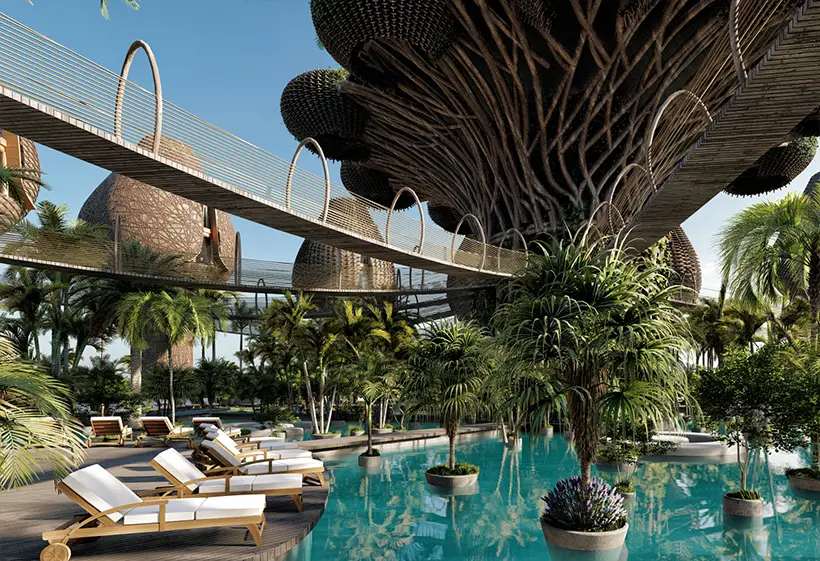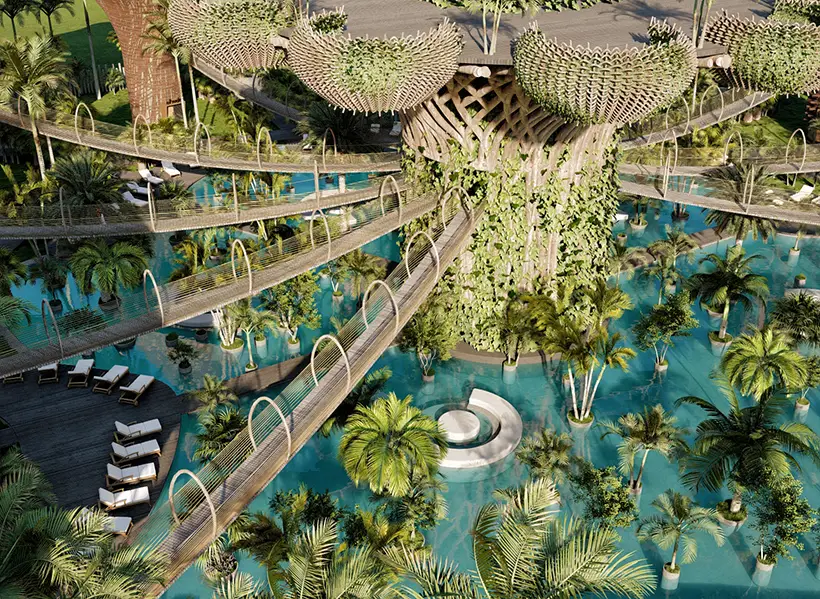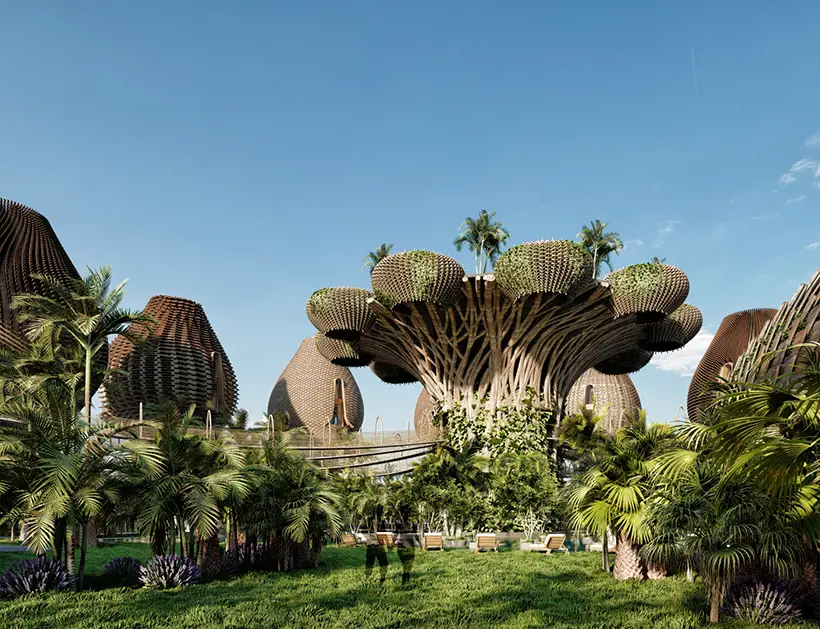 *Some of our stories include affiliate links. If you buy something through one of these links, we may earn an affiliate commission.