Combining Lamborghini's design DNA and visionary design, Lamborghini Terzo Millennio offers you a glimpse of the future. The company wants to create a path through electric super sports car by defining the requirements for third millennium in terms of energy storage and materials to provide you with emotional and ultimate driving experience.
Terzo Millennio has been designed and developed based on these four pillars: energy, innovation in materials, powertrain and architecture, sound and emotion.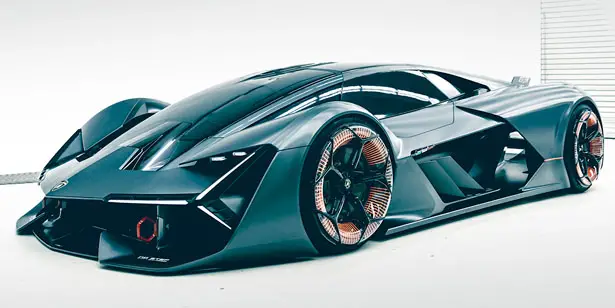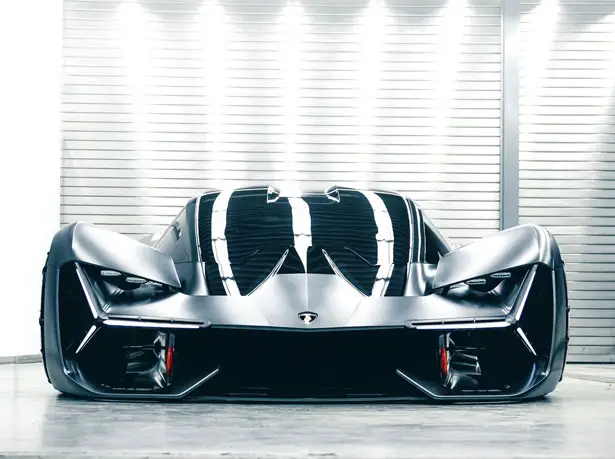 Powered by electricity instead of gasoline, the electric systems have been designed to generate high efficiency including several special characteristics such as possibility to recover kinetic energy. It allows for huge peaks of power to boost this car's performance. Today's batteries are not powerful enough for this sports car, therefore, Lamborghini aims to develop its on supercapacitor to close the gap with conventional batteries in terms of energy density, thus allowing for an outstanding power density.
In order to reduce the weight of Lamborghini Terzo Millennio without sacrificing its electric energy, Lamborghini improves the nanomaterial technology. The company diffuses nano-charges in CFK-based panels to keep electric energy and to form body and structure of the car. The car's body uses whole carbon fiber structure with health-monitoring sensors, it detects cracks or damages after accident even in its substructure.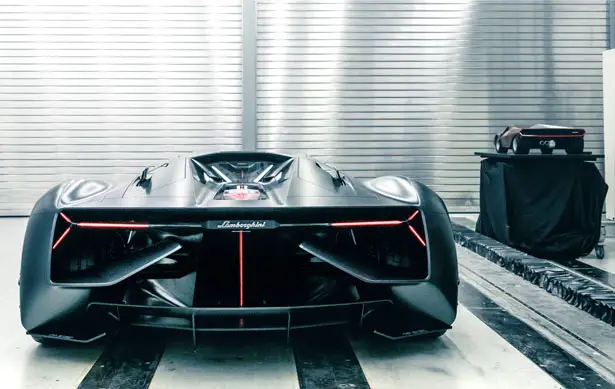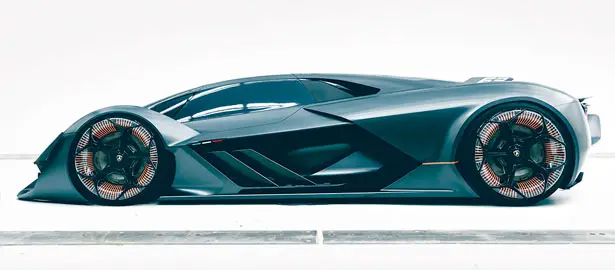 Photo Credits: ramp Magazin / Matthias Mederer
*Some of our stories include affiliate links. If you buy something through one of these links, we may earn an affiliate commission.