China produces more than 80 billion disposable chopsticks each year, they are killing China's forest. You can help reduce your footprint with Keith Titanium Ti5822 square chopsticks, they are non-toxic, odorless, tasteless, naturally hypoallergenic, and of course, resistant to corrosion. The square design allows these chopsticks for easier gripping. This set of chopsticks is a great alternative to heavy silverware, it weighs at just 1 ounce per pair.
These chopsticks have been designed with traveling light in mind. After you're done with your meal, you can just put these chopsticks away in its aluminum storage case and seal them with silicone removable end plugs. They won't make a mess in your bag. [Buy It Here]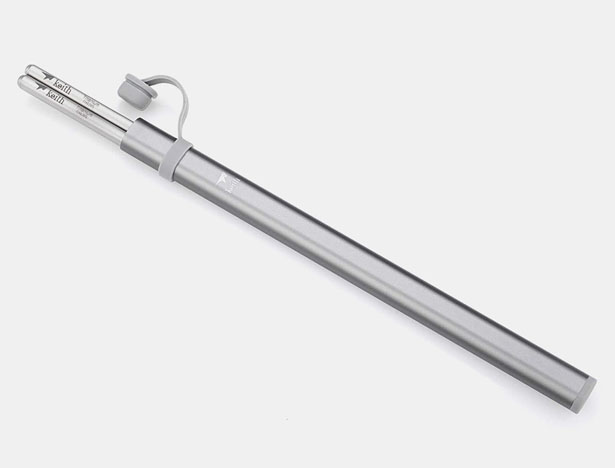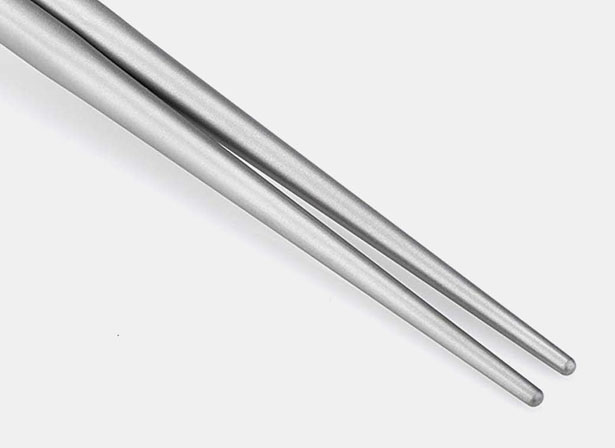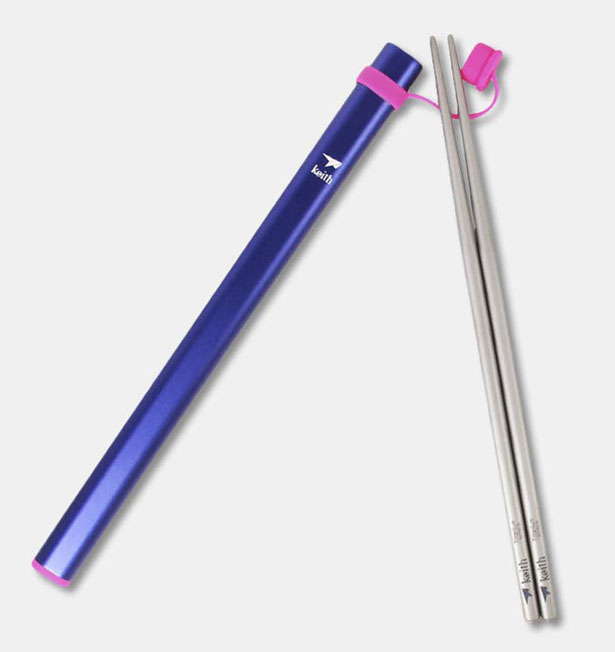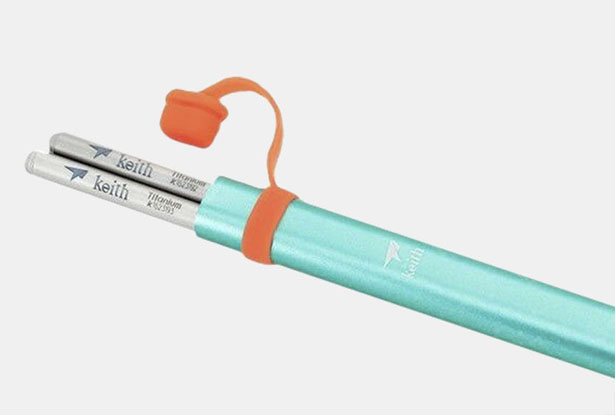 *Some of our stories include affiliate links. If you buy something through one of these links, we may earn an affiliate commission.