Combining functionalities is the trend of latest industrial design that builds modular products with several usability, ensuring smart and compact living. iFood is an innovative kitchen concept that helps the user to experience remote controlled cooking convenience, while offering a great place to eat and get together with friends and family. The kitchen is featured with various electrical appliances in one place, making cooking easier and having superior control over energy waste, and reusing water and steam power.
Designer : Chiara Daniele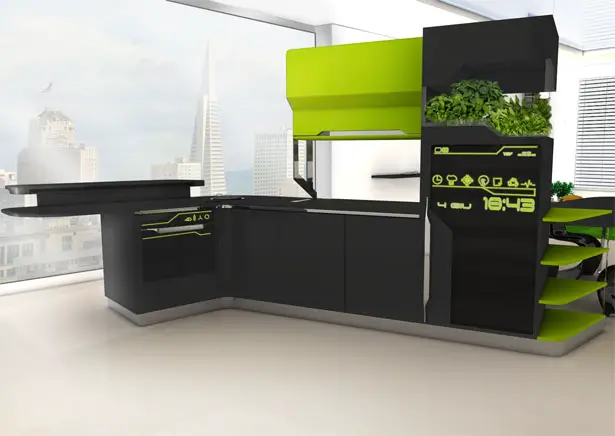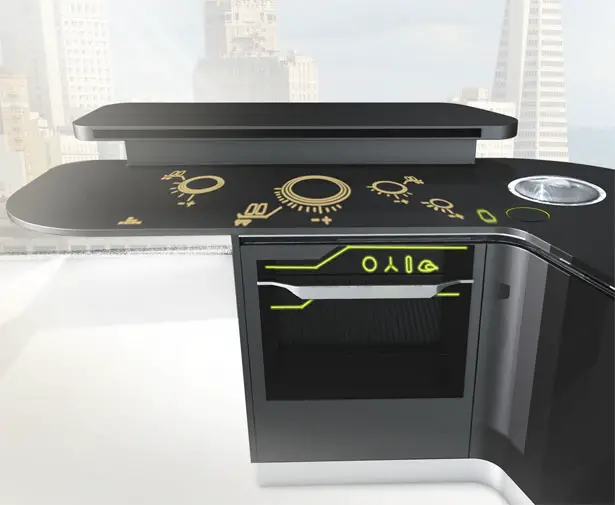 All the appliances are controlled through a touch screen "desktop" on the fridge door. The door can give a clear view to the inner contents without opening the door. Also, it can inform the user about the consumption and potential operating failures. The cooking plane is featured with a layer of LEDs through which it can show various important stats like amount of used heat power, weight of the cooking ingredients and time remaining to finish cooking close to each cooking pot. Moreover, the hood placed over the plane can reuse the steam power that is produced through cooking in the plane. Also, the plane can be used as a counter.
Other appliances like the H2O cooking area, the oven, the fridge and the washing system runs through a groundbreaking contemporary manner, all controlled with unique touch panel. The living side of the kitchen has convertible furniture like dining table, shelves, chairs and a TV to make the fun complete.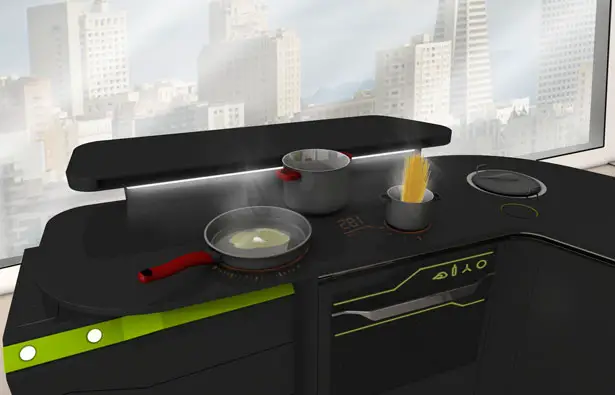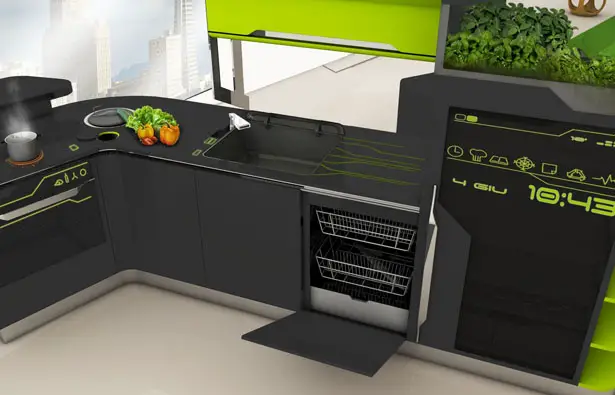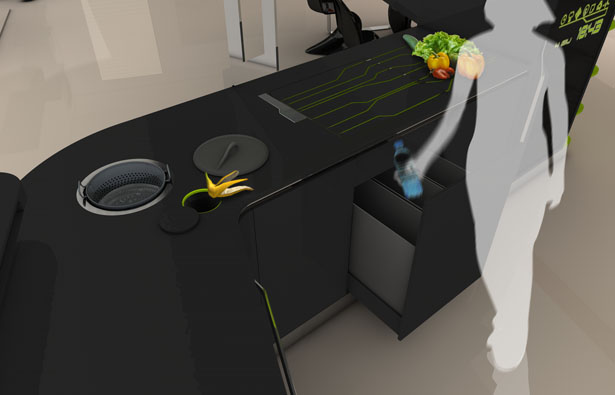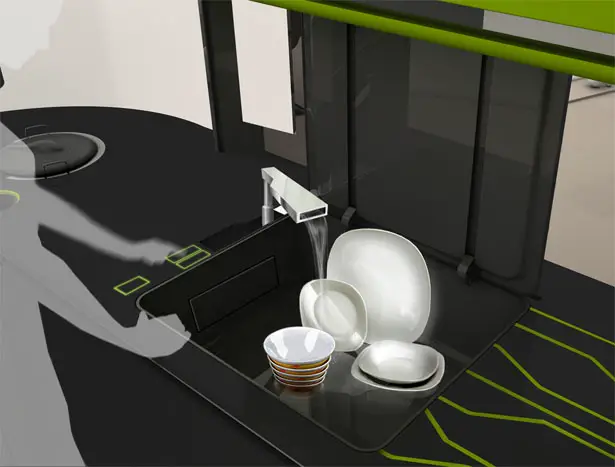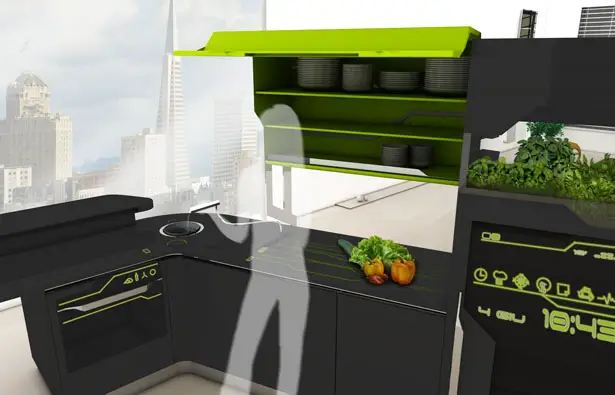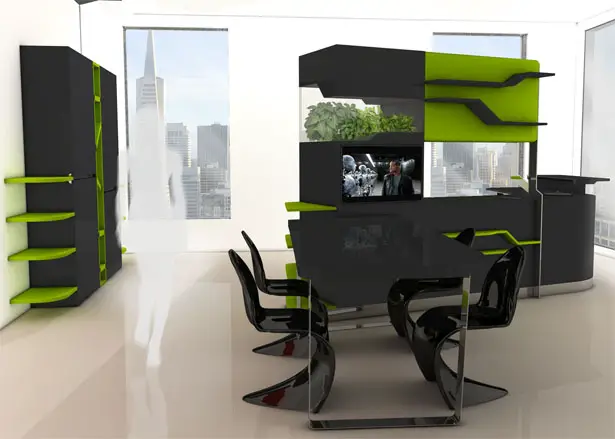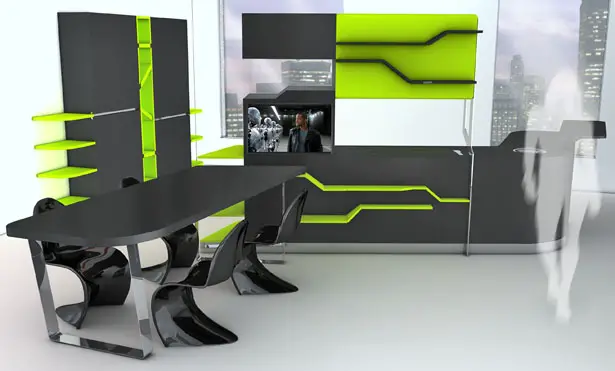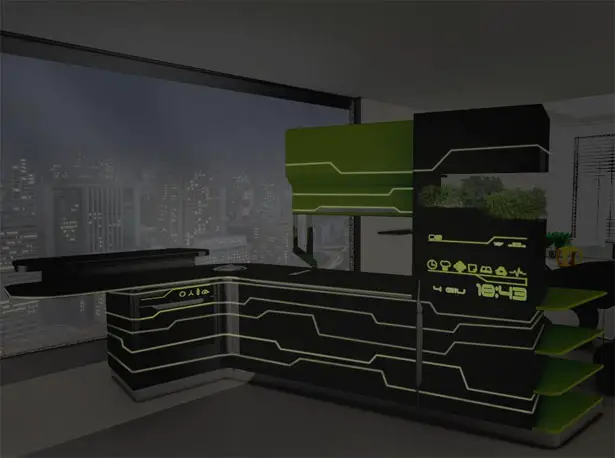 *Some of our stories include affiliate links. If you buy something through one of these links, we may earn an affiliate commission.