Are you bored of your washing machine? Then you might wish to try out this Electrolux iBasket because it will automatically clean your clothes with transparency. It is designed by Guopeng Liang at China Tongji University during an Electrolux 2008 Design Lab Competition. It is a real innovation with great potential to make the process of washing clothes less daunting experience. This laundry hamper will automatically wash your clothes once enough clothes are tossed inside as per the weight. You can also control the frequency of wash cycles. The iBasket will also send you a message on your computer once the cleaning is done.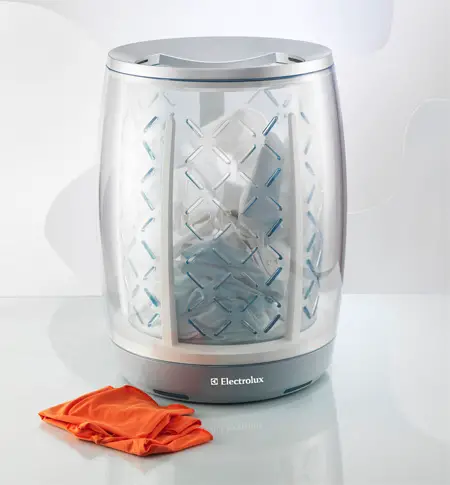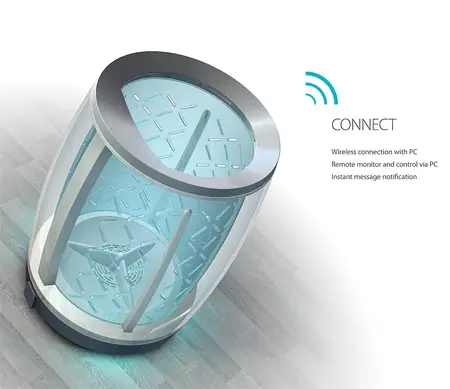 Designer words :
"Failing to manage laundry and piles of dirty clothes is one of the many daily chores that are left unattended by so many busy people, whose jobs doesn't leave them with time to take care of them. Whether you have a washing machine in your home or go to the corner laundromat, doing wash is a royal pain. Especially for the i-generation, who had whole hours pass in the blink of an eye, sometimes whole days get eaten up in some black hole and so household chores pile up. With a view to offer a little help, I have designed iBasket – a revolutionary washing machine that could really make life easier.

The i-generation are too busy working for their dreams. What if the whole laundry thing could be forgotten and both time and attention are saved for dream work?

The idea is to use this as a hamper, throwing your dirty clothes in as they accumulate. The iBasket then senses when the load is full and initiates the wash and dry cycle. Since it is Wi-Fi-enabled, you can control and monitor (if you'd like to do so) the concept washing machine via your PC or mobile device. Once the the cycle is complete, iBasket will alert you and send a message to your PC or mobile"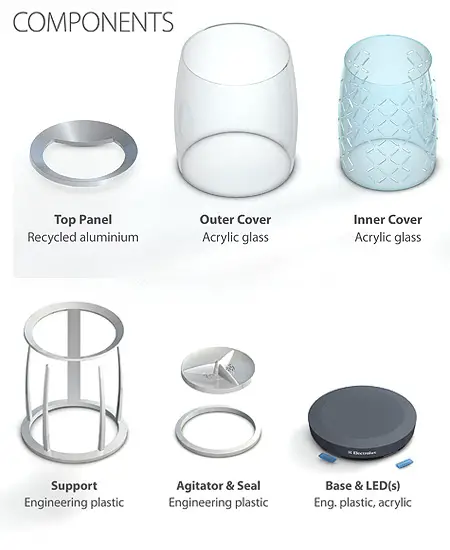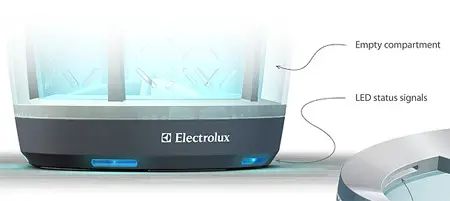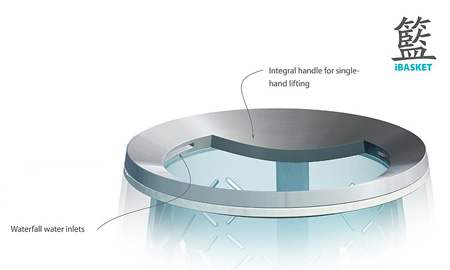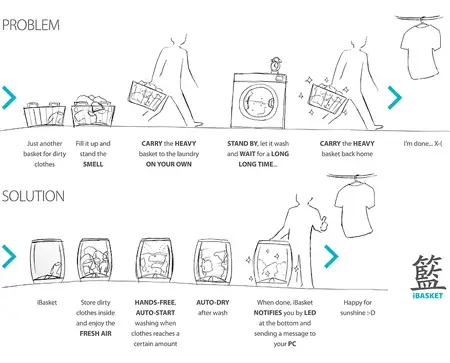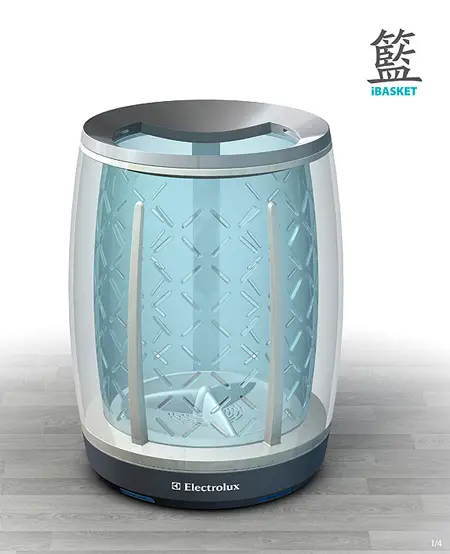 Designer : Guopeng Liang
*Some of our stories include affiliate links. If you buy something through one of these links, we may earn an affiliate commission.