BMW i Vision AMBY is a high-speed pedelec bike designed for urban environment, it's a visionary two-wheeled solution from BMW for future urban mobility. At first sight, it looks like an e-bike, but it actually offers more possibilities to you as a rider. This is one of five concept vehicles from BMW Group that demonstrates its vision of individual mobility in the city. It's part of five pioneering concept vehicles fuelled by sustainable thinking to address wide range of mobility needs.
AMBY translates the basic idea of adaptive urban mobility on two wheels in different ways. As an adaptive mobility, AMBY is equipped with electric drive system with three speed ratings for different types of roads. The drive system allows speeds of up to 15.5mph on cycle tracks, up to 28mph on city center roads, and up to 37mph on multi-lane roads or outside urban areas. Since it's a pedelec bike, you have to constantly pedal in order to benefit the assistance of electric drive system.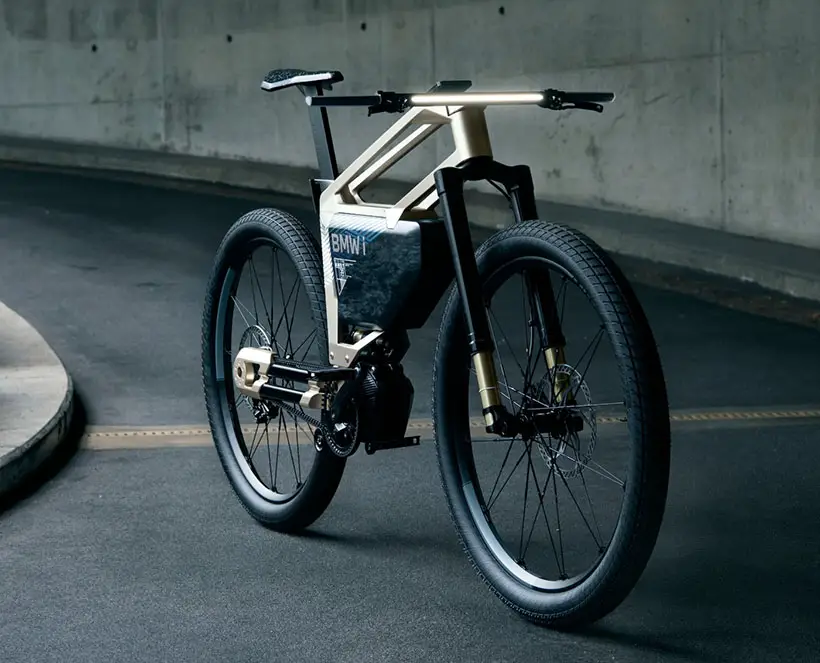 BMW i Vision AMBY high-speed pedelec can be categorized as a vehicle between a bike and a light motorcycle, it allows you to decide which routes to travel on through an urban area. The flexibility makes it ideal to travel in or out urban areas, at the same time, when you use the pedals to move, it helps you stay fit. It's an entry point into the world of electrified two-wheeled vehicles, a conventional bike with smart technologies to help you cruise around the city faster and more efficient.
Visually light yet durable, BMW i Vision AMBY has frame structure that is larger than regular e-bike. It has greater strength and stability, you can say a mixture of a racing bike and sporty e-bike. The upper frame tube is made from four sculptural aluminum profiles with slightly rising sweep to underline the dynamic intent. There's a space between profiles provides a storage room for a backpack or laptop bag. On the handlebars, there's a smartphone integration pad that holds your device safely and securely using magnets where it is also highly visible. The 2,000 Wh battery allows a range of up to 186miles (depending on the riding mode), thanks to fast charging technology, you can recharge this battery in just three hours.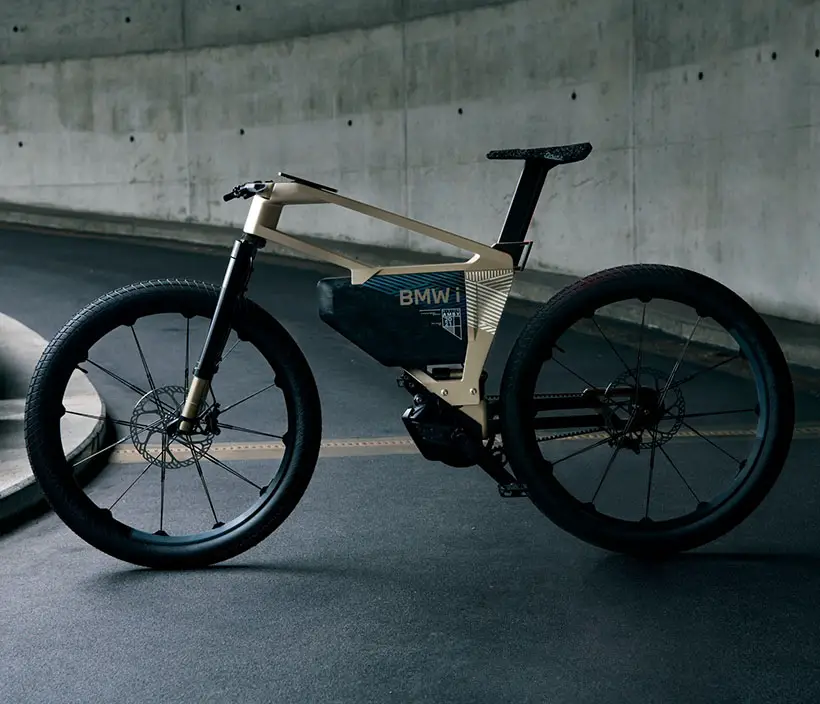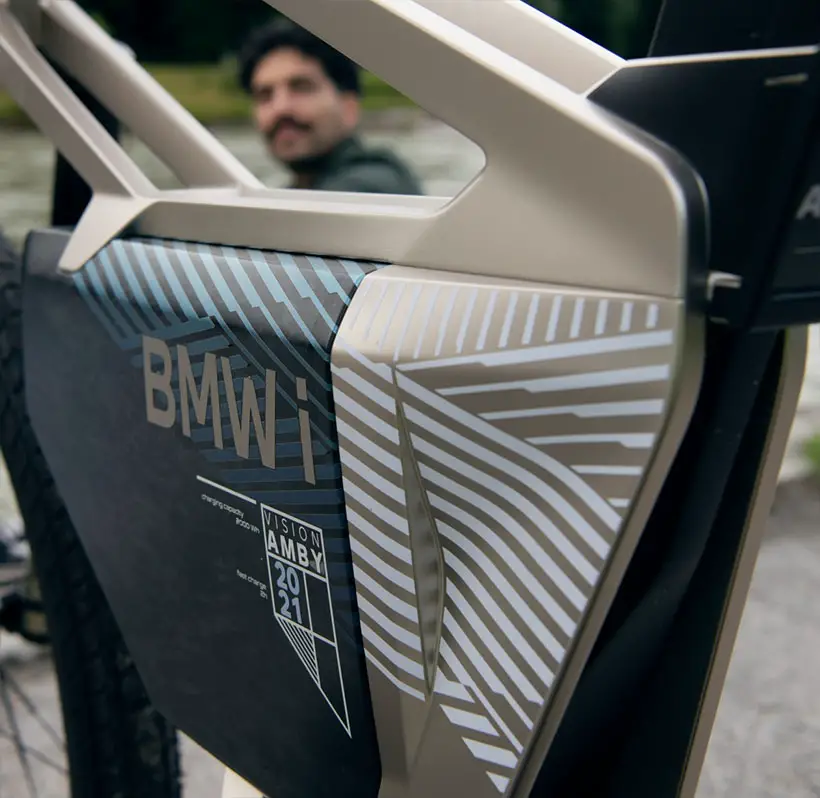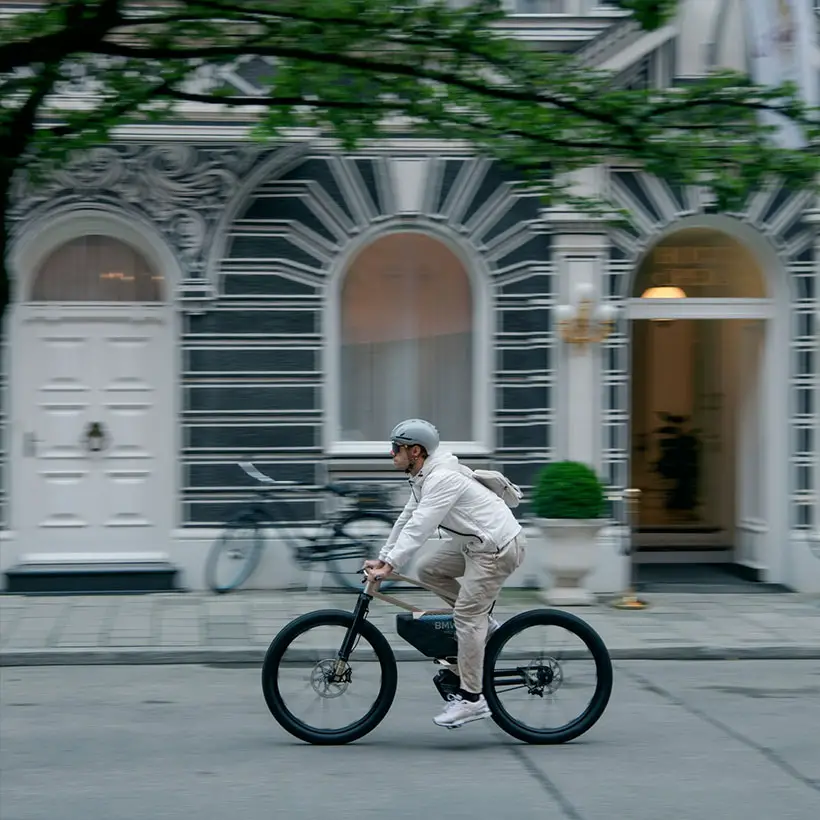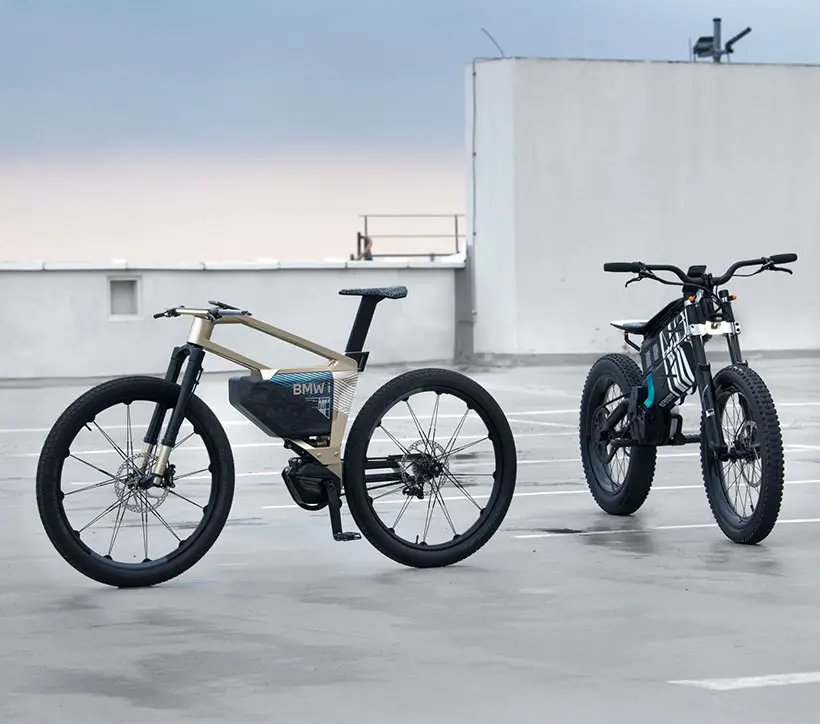 *Some of our stories include affiliate links. If you buy something through one of these links, we may earn an affiliate commission.