Ianos Mihanikos is the second watch from Ianos that continues the journey of the Avyssos. When Avyssos was inspired by the minimalist style of sponge diving, Mihanikos wants to present the story of commercialization and industrialization of sponge diving industry. Due to this commercialization, new diving techniques are introduced that can brought wealth but also pain, death, and suffering to the island that has no other alternative.
The design of Mihanikos is much more utilitarian, rugged, and pragmatic. It focuses on what a sponge diver would need to wear when they harvesting sponges from the ocean floor. This watch wants to tell you story of generations old diving history, it is full or hardship and death yet courage and persistence in the face of danger. It's definitely a story worth telling.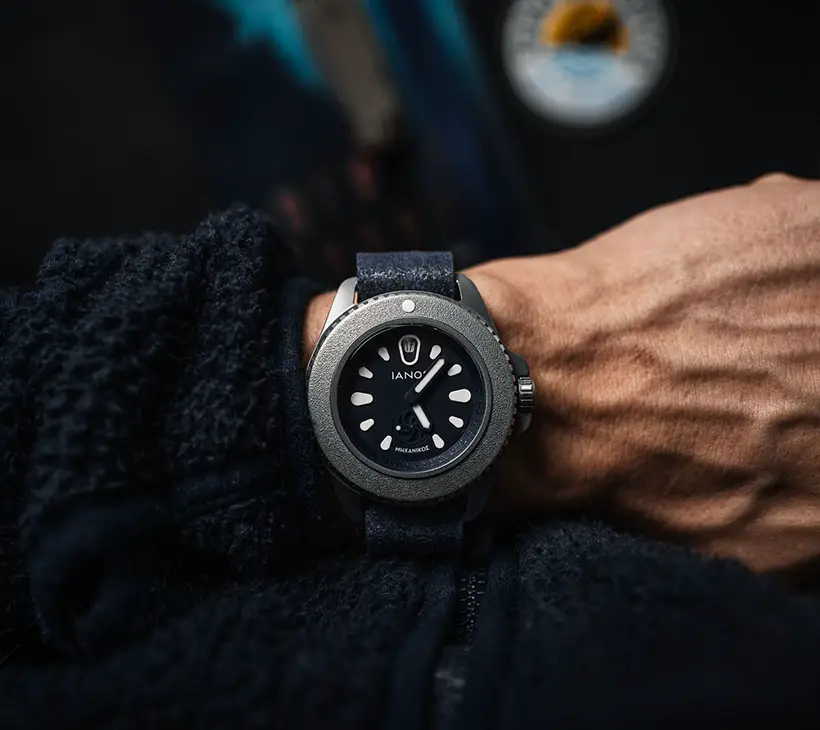 A diving suit was brought to Symi in 1860 by a traveling merchant. To convince those sceptical Symians, the merchant even put his pregnant wife in the suit, made her dive in to prove its safety and practicality. That's why we still have that iconic image of a diver in bulky and rugged diving scaphandre. Keeping this in mind, Mihanikos Watch by Ianos wants to bring your attention back to those generation of scaphandre divers, specifically with that big bulky ring where the face of the diver was barely visible. That's why the bezel is designed to be wider than usual to create porthole effect.
There are no numbers as the focus of the sponge divers are shifting from counting minutes to counting hours on the bottom of the ocean. The nice grated surface provides a statement of the rugged and utilitarian character. This watch has one piece construction that signifies the simplicity of the diver suit, emphasizing the fact that a diving suit was put together, just like this watch seems to have been put together by there components: the bezel, the midsection, and the bottom. We really love that dark blue color theme, it reminds us of the dark blue Mediterranean Sea.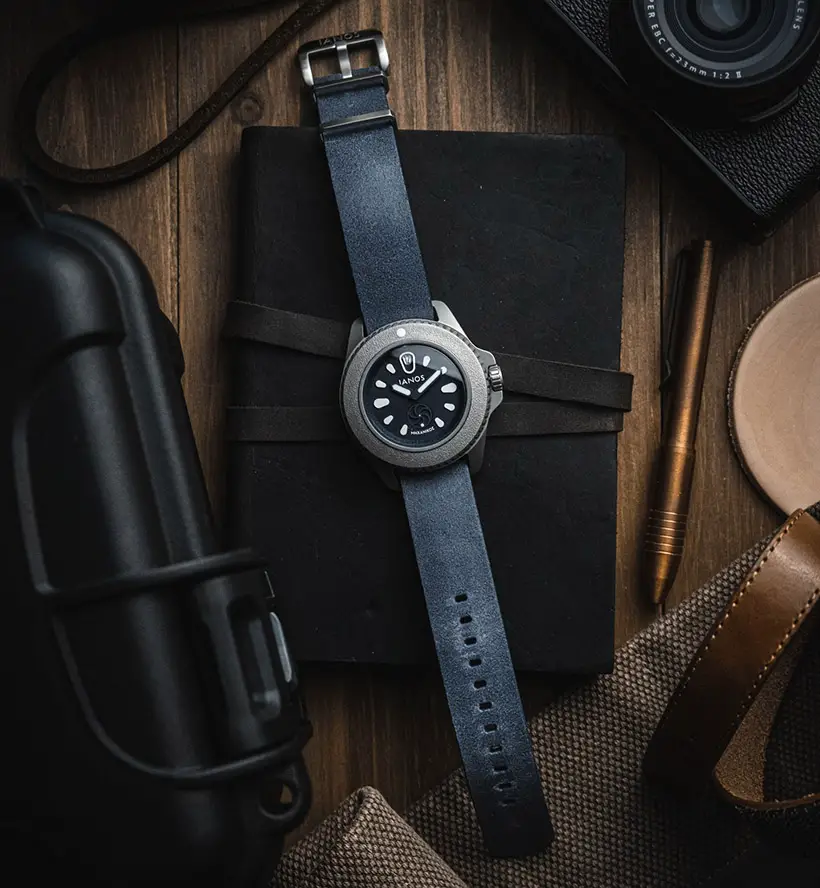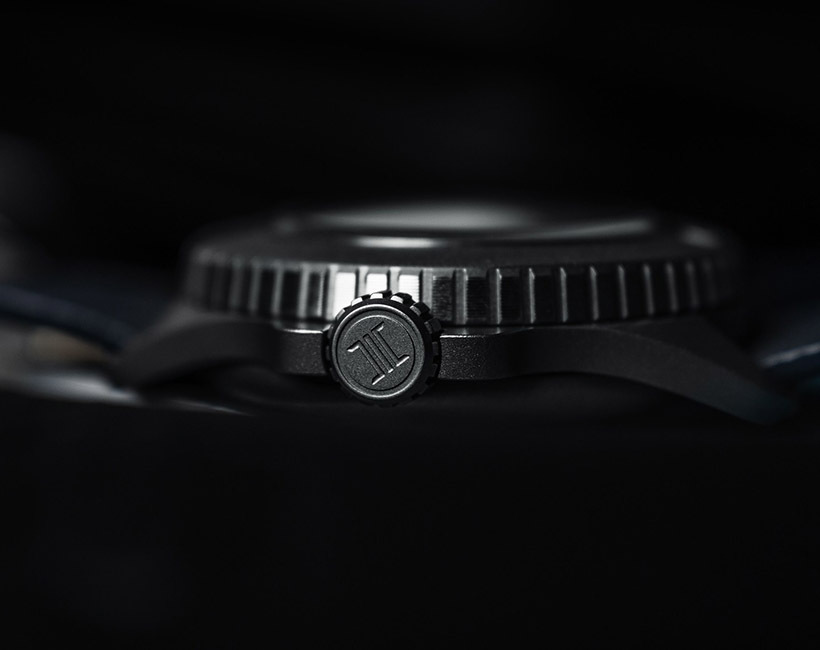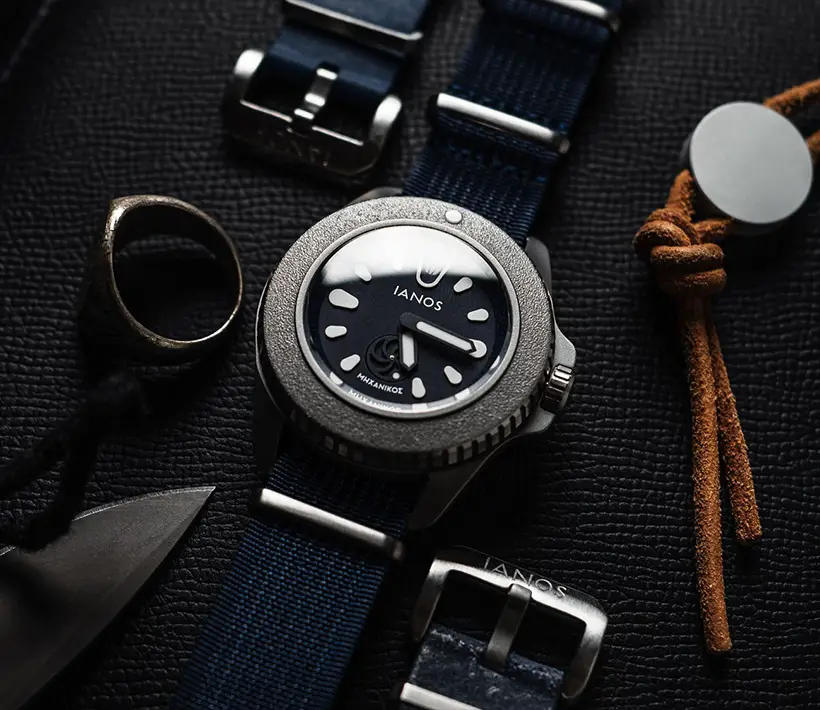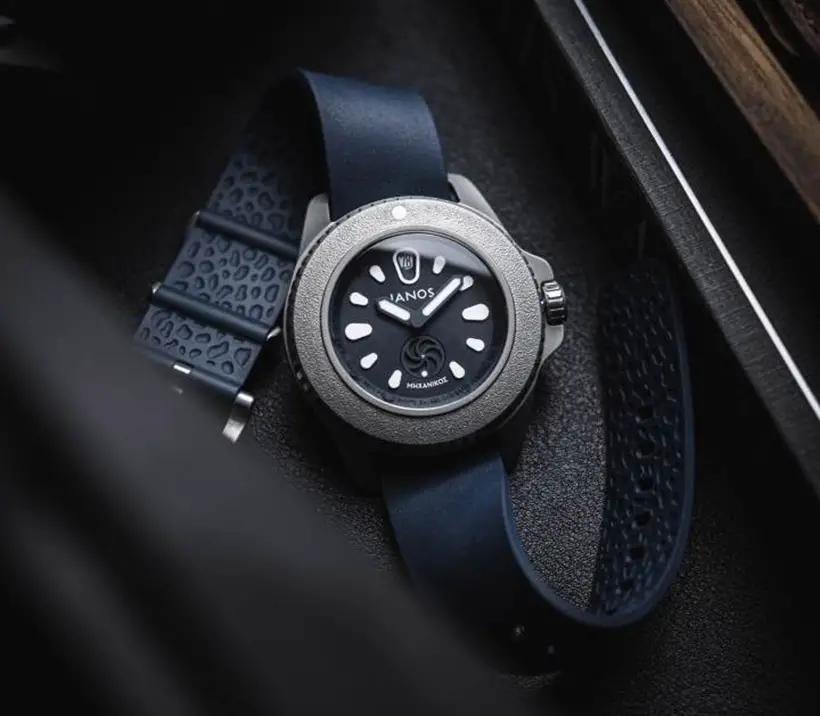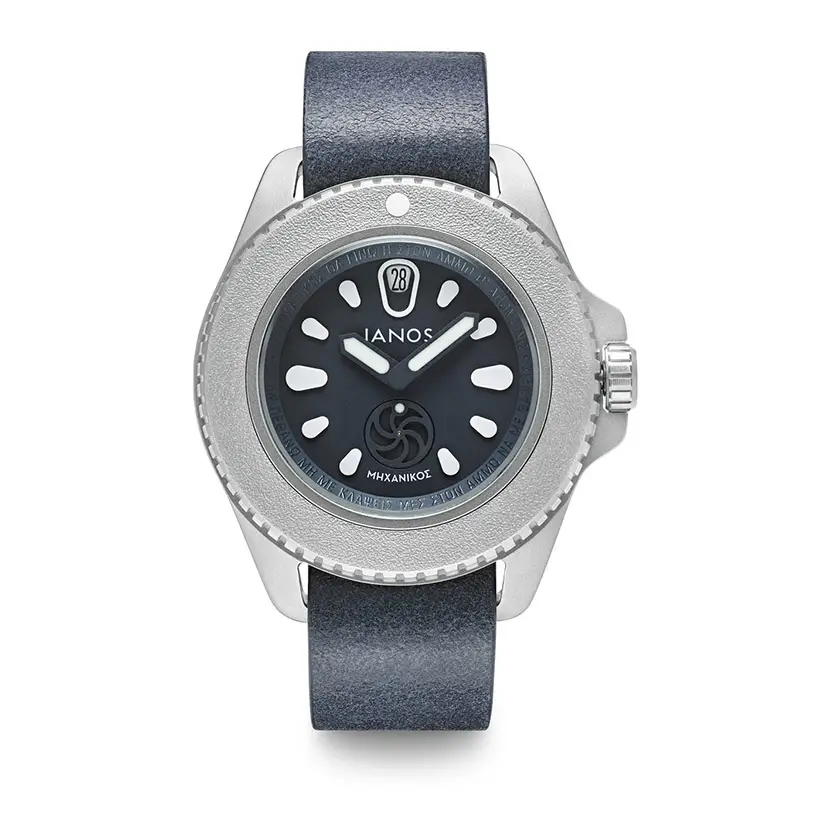 *Some of our stories include affiliate links. If you buy something through one of these links, we may earn an affiliate commission.