The new enigmatic timepiece represented by a sunbeam is truly awe-inspiring. Posted over the dial is each hours, forming a classic display. The minutes appear in an inner moon, which is equipped with an index that makes one revolution per hour. At noon, all rays will shine brilliantly, representing the sun at it pinnacle. As midnight approaches, each sunbeam will be replaced with a moonbeam, which is symbolized by 12 dark segments.
Darkness of the face reveals the central area with an opening, taking the form of a moon, which depicts midnight. Watch hands will be reactivated at dawn and the light progressively returns the moment each hour passes. Brilliantly designed to represent antiquity, this timepiece comes out with attractive features such as two-year warranty, hour display without discs, high-quality presentation box, alligator leather wrist strap, excellent display of minutes with a disk turning at the center high-quality finish and a lot more. Its casing available in white, pink gold, otherwise black titanium DLC is truly an attention-grabbing of this remarkable timepiece.
Designer : F. Jouvenot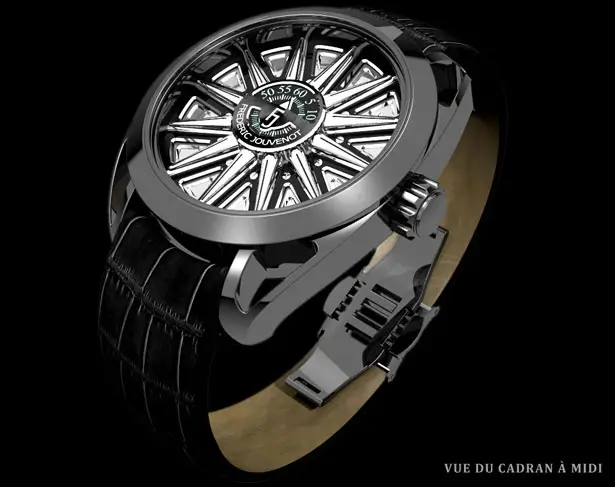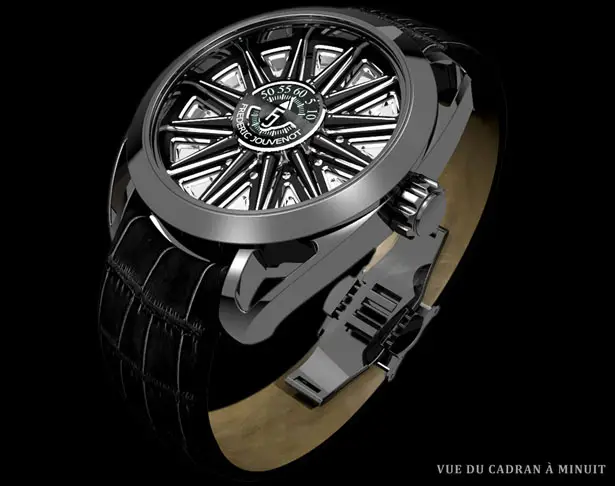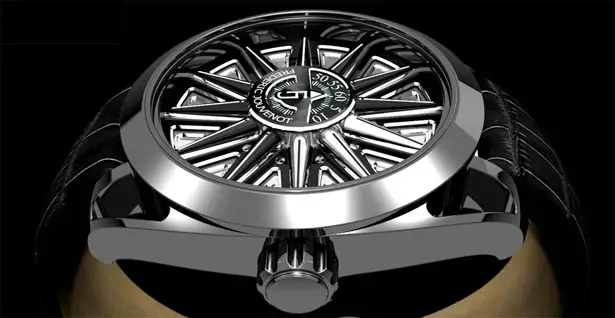 *Some of our stories include affiliate links. If you buy something through one of these links, we may earn an affiliate commission.