Conquest is a perfume focused on an emergent public of men called the Power-seekers, one who looks to conquer both professional and social status and utilizes the way he looks and dresses to help him on this journey. He is determined and focused on reaching the highest quality of lifestyle.
The innovation of this set of perfume, is the portable bottle, the size of a credit card, that you can place inside your wallet or pocket and use it whenever and wherever you need. Weather its before a meeting, a date, or just going out, conquest is always in your hand.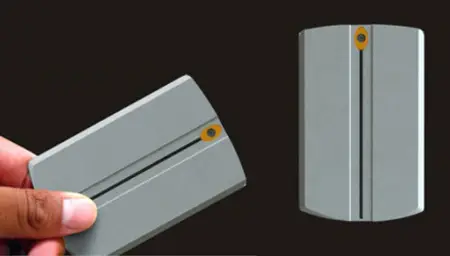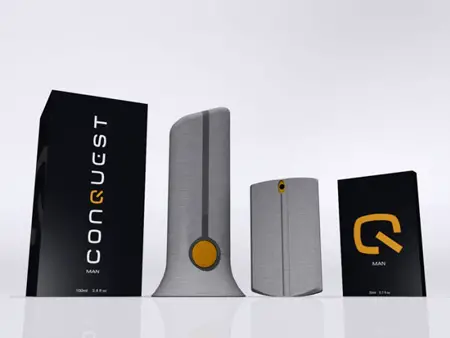 Conquest is a portable perfume bottle symbolizes the sword's blade. It holds the amount of 20ml of perfume, and utilizes a PET refill, which is returned to the store for recycling. The atomizer and the orange PP button comes with the refill, these parts are protected by a steel shell that has a cut-out middle part, same as the 100ml bottle, so users can see if they need to buy more perfume. It can be kept inside your pocket or wallet, being easy to carry, and providing a solution for the limited luggage.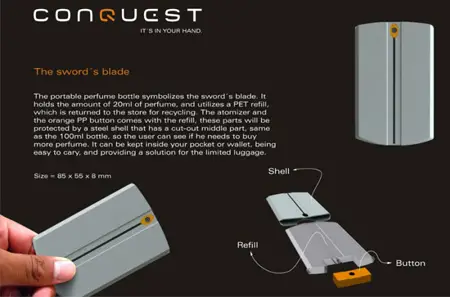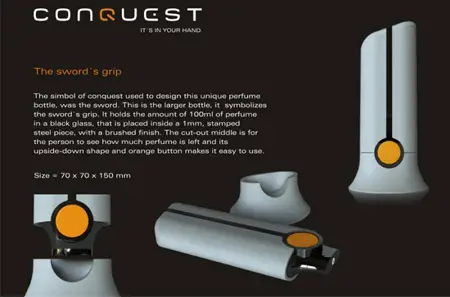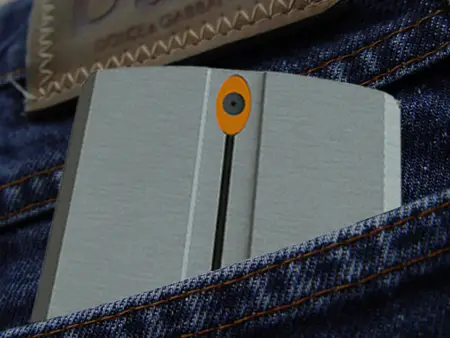 Designer : Willian Soares
*Some of our stories include affiliate links. If you buy something through one of these links, we may earn an affiliate commission.