It seems that during lockdown in 2020, designers had a lot of time to kickoff their own project, and that's a good thing. During Swiss lockdown back in 2020, two friends decided to come up with a new watch design VAULT V2+ RCT. It's an incredible timepiece after overcoming many challenges and testing new technologies, a watch that Bruce Wayne would wear.
Vault V2+ RCT watch is a stealthy timepiece by day but it turns into a showstopper at night. From the very start, these designers wanted to challenge the conventional watch design by exploring new directions, it might not be easier yet worthwhile.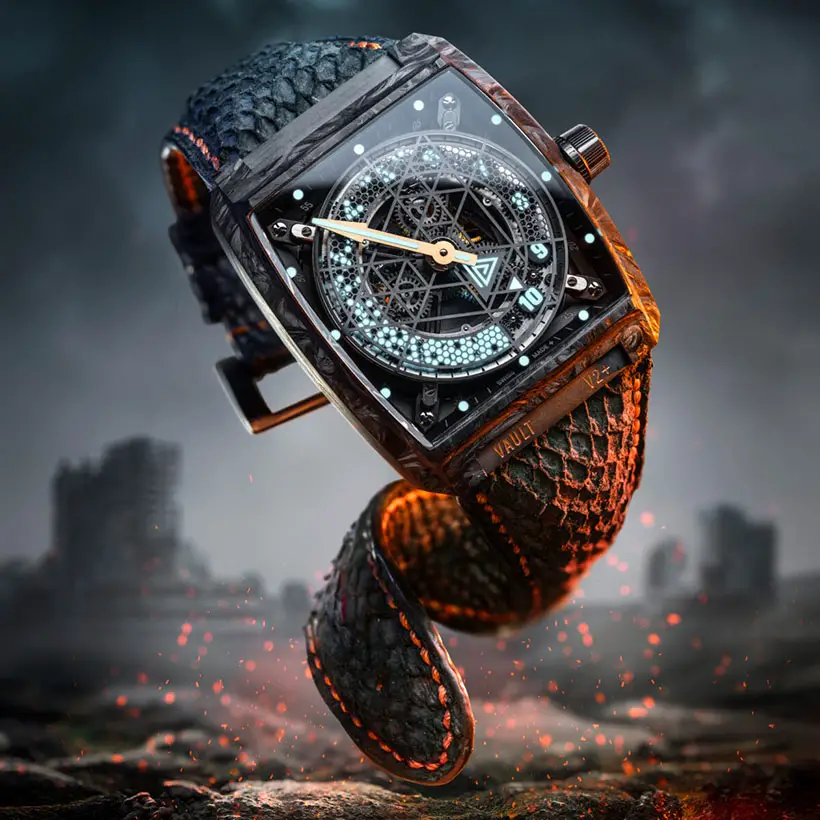 Utilizing Fatcarbon's cutting-edge Dark-Matter carbon composite, Vault V2+ RCT Watch is able to achive its stealthy look while reducing the overall weight of the watch. To add lots of personality to the watch, Albert Zeller and Mark Schwarz decided to engrave the movement main plate with Albert's life motto to do what you do with passion and love. The X-engraving at the plate was done by Marc Jenni, a watchmaker. The sandblasting process also gives the engraving a strong contrast.
The complex structure of Vault V2+ RCT watch's architecture is jam packed into very tight margins to make sure that the height doesn't exceed 15mm. For a good readability at night, this watch lights up those hour numerals and increases the brightness of minute hand. It increases the total volume of luminous pigments for better and higher luminous performance, PEEK components were engraved and lumicast blocks directly mounted into the engraving. It takes around 12 months for this watch from inception to completion, the result displays extreme dedication in watch making design and creation, it's certainly a collectible.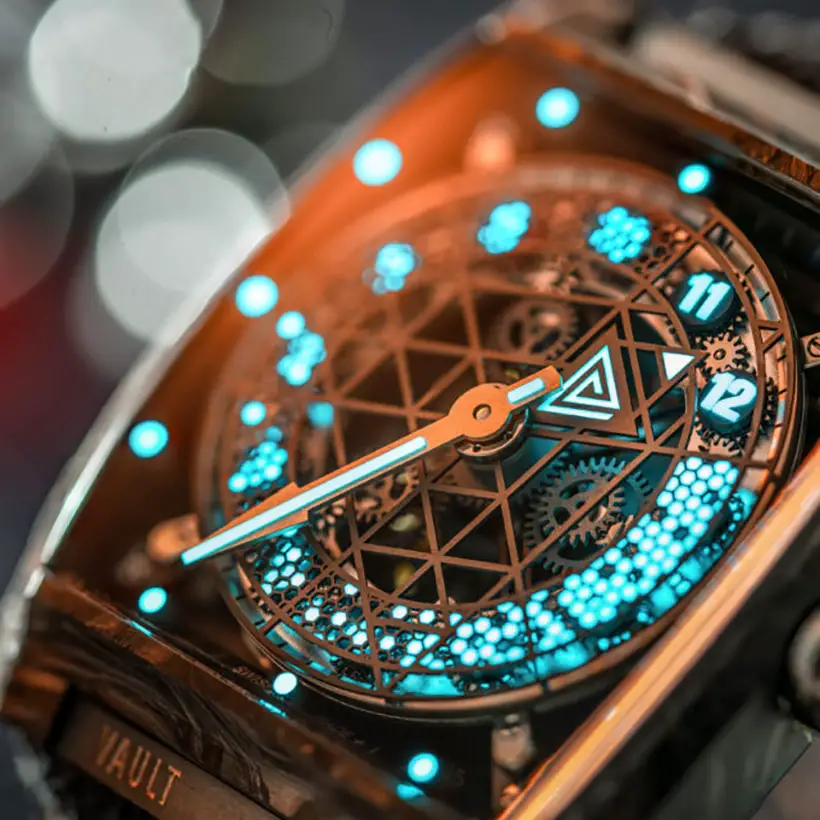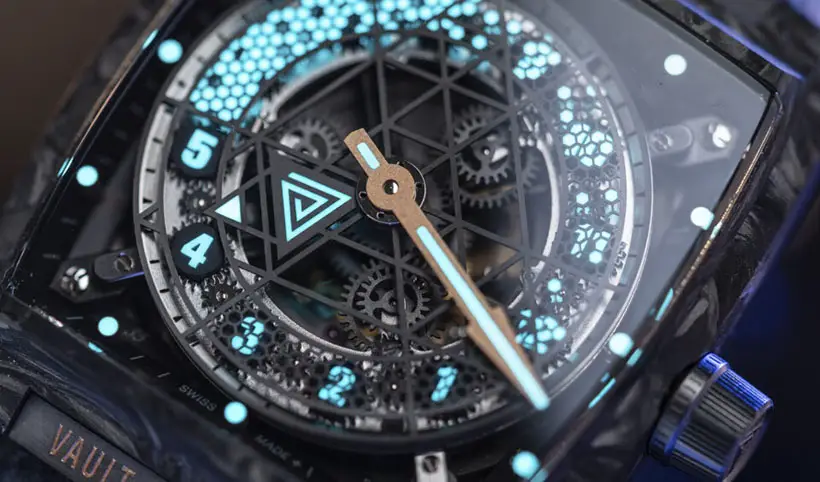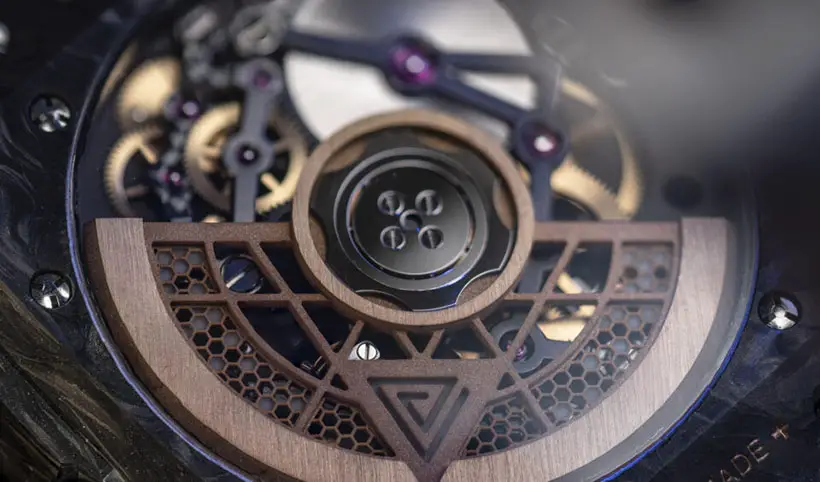 *Some of our stories include affiliate links. If you buy something through one of these links, we may earn an affiliate commission.