SOLE, a futuristic stand-up concept vehicle for short-distance commute. Studies have shown that when we sit for hours a day, it can dramatically increase our mortality rate. Therefore, inspired by growing popularity of standing desks in workplace, Sole is designed for a solo commuter to drive in a stand-sitting posture. This vertical expansion design creates a flexible moving space, it accommodates developing autonomous driving technology to redefine transportation for both drivers and society. Through this futuristic vehicle design, it'll help combat health risks as well as reduce the size of vehicles on the read, finding a parking space can be easier.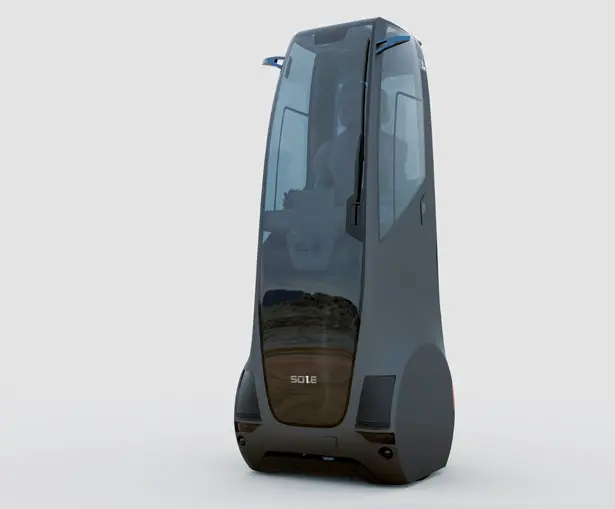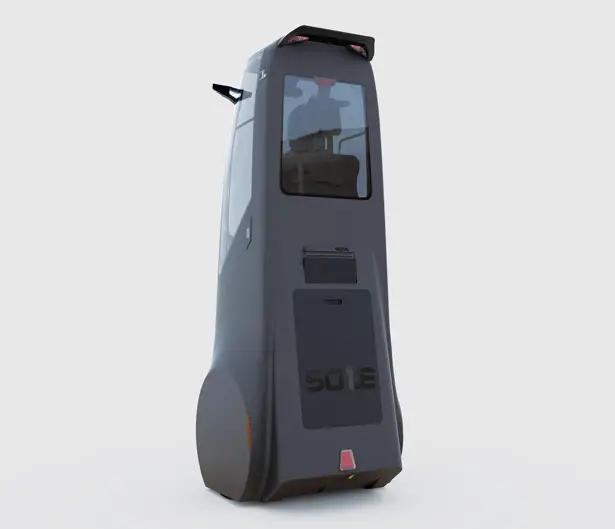 SOLE by Alaina Mickes and Boqiang Su features one-fourth the size of a traditional car, it's practical and efficient vehicle. There are many commuters in U.S drive to work solo in a car that utilizes more space than necessary. Thanks to zero degree turning radius, Sole makes it easy to park in tight areas where garage space is limited to non-existent.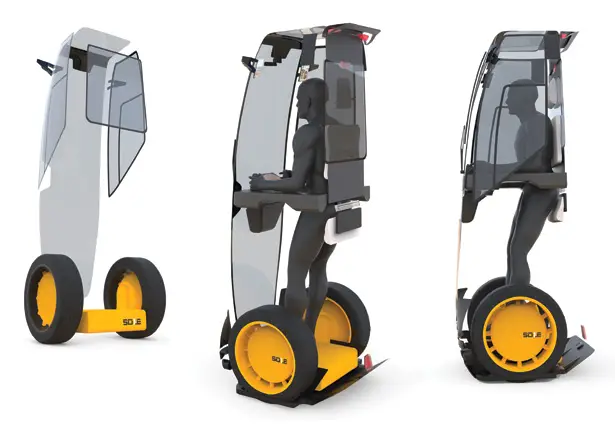 *Some of our stories include affiliate links. If you buy something through one of these links, we may earn an affiliate commission.