Daimler's iconic Smart Fortwo together with BASF is soon releasing its new version the Daimler Smart Forvision. This model's raison d'être is deliberately reduces the weight and helps in adding clever energy-saving technologies for nearly 20 percent to an EV's range. The other advantages are the efficient LEDs, translucent organic solar cells and the infrared-reflective films and covering. The product has all-plastic wheels. An e-textile is used to cover the seat and the arm rests.
From : Daimler via AutoBlog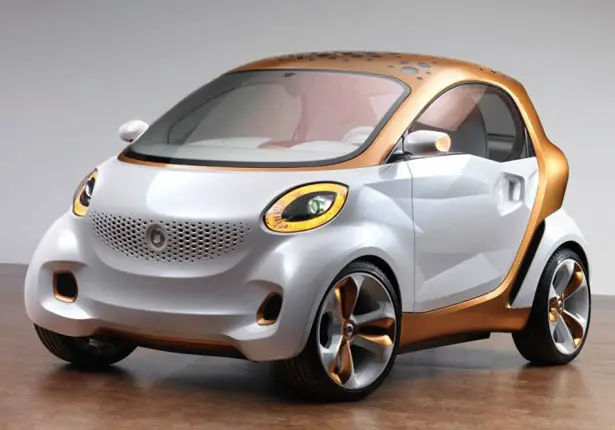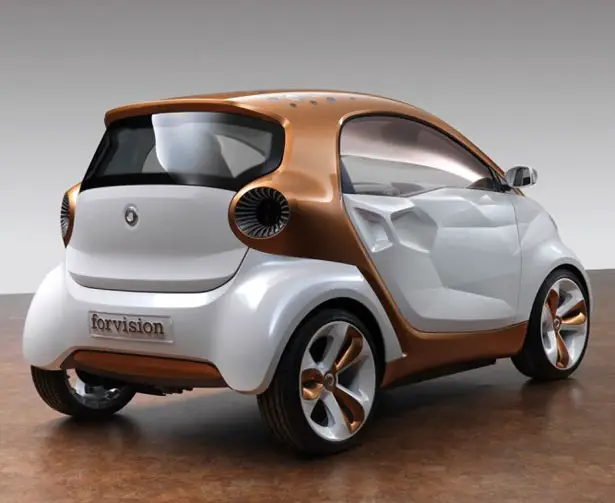 Daimler Smart Forvision has sci-fi touches all over the design. This kind of e-textile ensures warmth sensation on all body contact points that are receptive to the cold. The hexagonal see-through area on the roof is a dazzling feature in this model. The solar cells in the system are light-activated.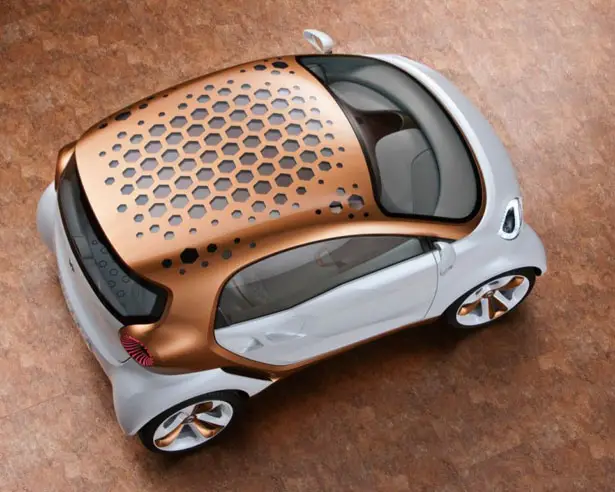 Organic light-emitting diodes are used to illuminate the vehicle's interior. The new plastic used in wheels has long reinforcing fibers that improves mechanical, thermal and chemical stability. The doors are made up of composite materials. Infrared-reflective heat shields are used in the windscreen and side windows. The energy produced by photovoltaic technology can be used for other applications in Daimler Smart Forvision. Superabsorbent enclosed with the fleece fabric incorporated onto the seat significantly enhances the seating comfort in the car through its passive climate management.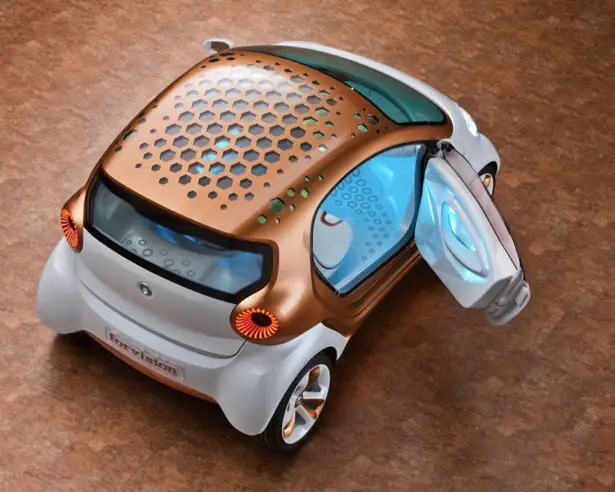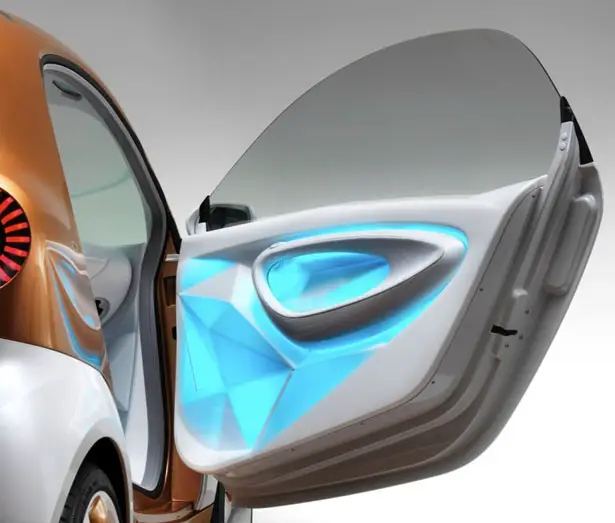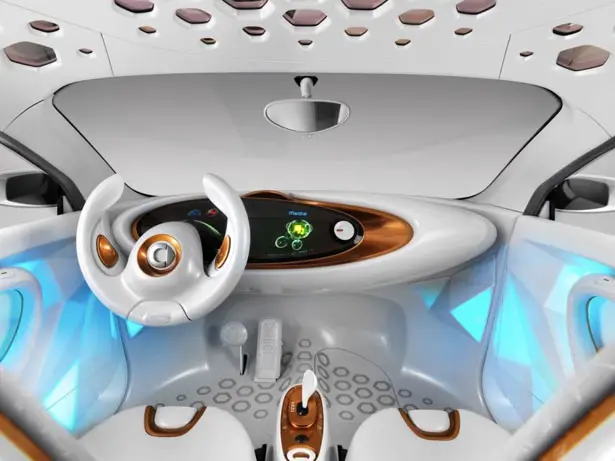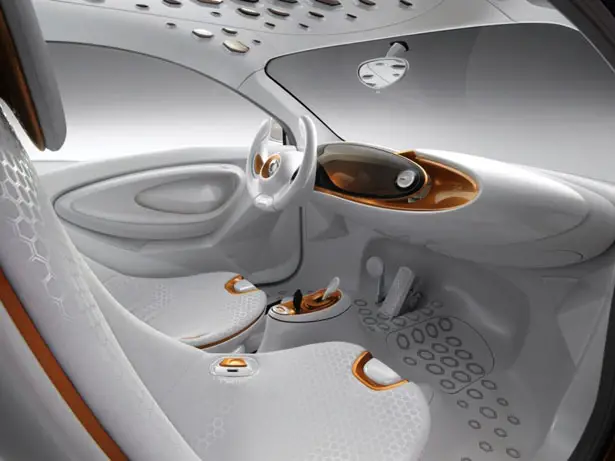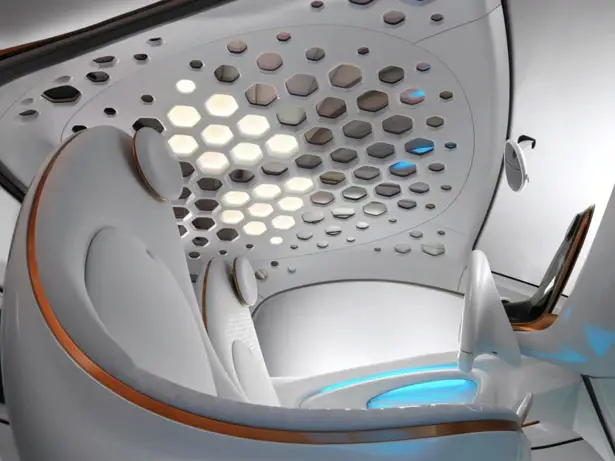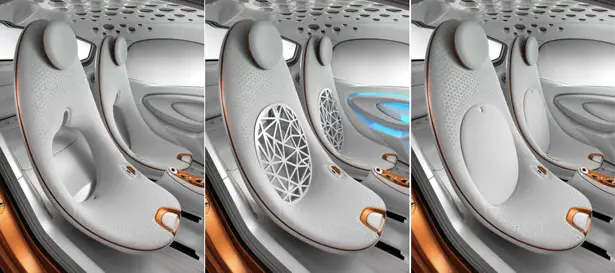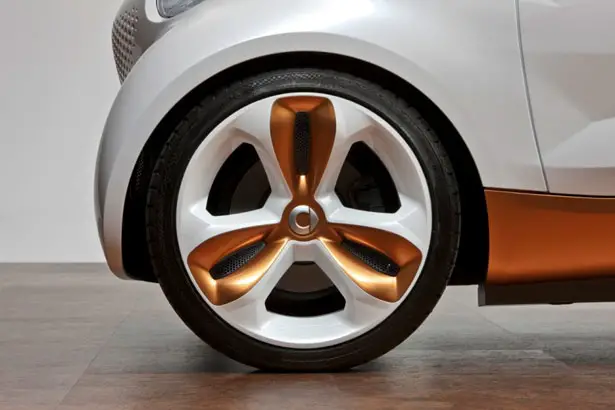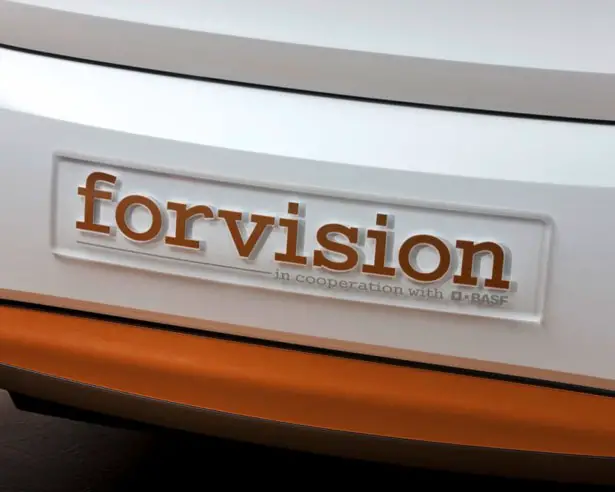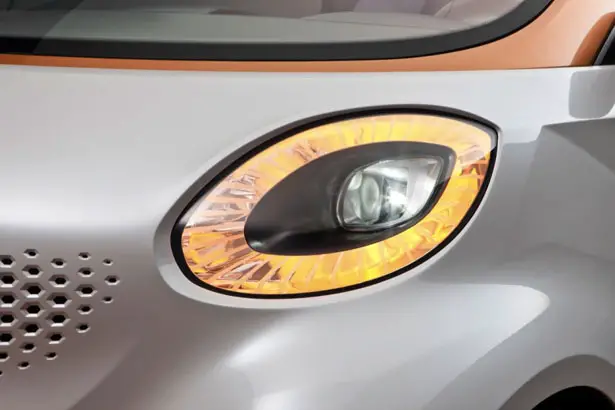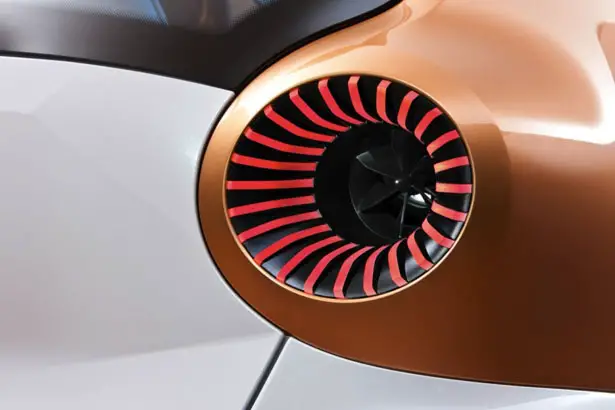 *Some of our stories include affiliate links. If you buy something through one of these links, we may earn an affiliate commission.