Presented at CES 2017, Toyota Concept-i offers you a futuristic concept car designed to provide you with a warm and user-friendly experience. Toyota has envisioned a future car that focuses on its user, equipped with advanced artificial intelligence that learns and grows with the driver. Toyota believes that vehicles of the future should focus and start with people who use them.
Toyota's CALTY Design Research uses Toyota Innovation Hub technology to create Concept-i. It's designed around the philosophy of "kinetic warmth" because our mobility technology should be welcoming, warm, and above all, fun. That's why this futuristic concept car provides user with immersive and energetic user experience, it also leverages the power of advanced AI system to anticipate your needs and improve your live.
From : Toyota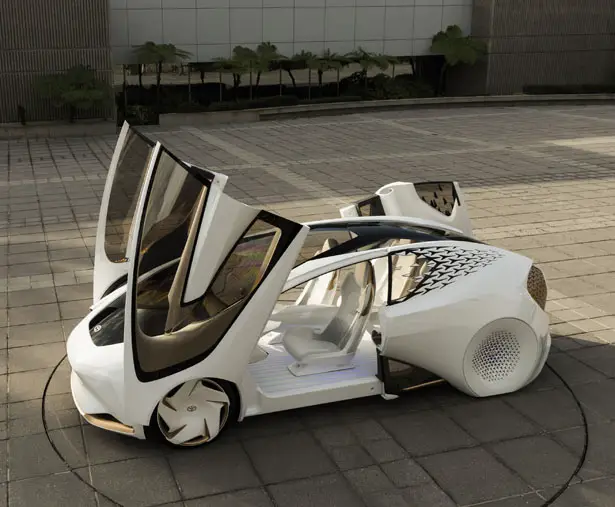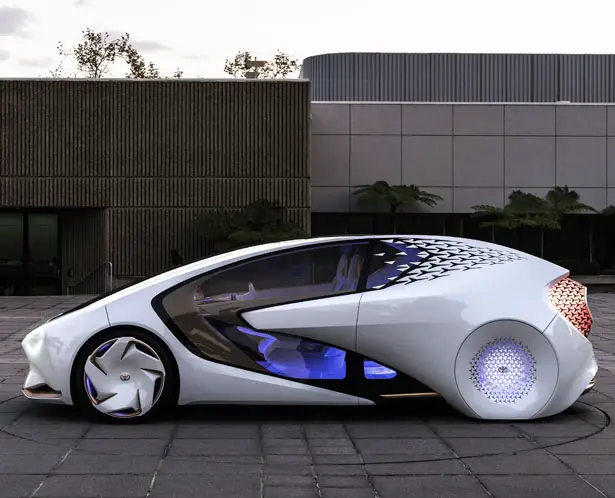 The core of Toyota Concept-I is a powerful AI, it learns about the driver and build relationship that is meaningful and human. The computer will not only provide you with driving patterns and schedules, it'll also measure your emotion, it is mapped against where and when the driver travels around the world. By combining visual, haptic stimuli and augment communication, this car helps enhance driving safety, it also reacts to driver responsiveness.
Automated drive mode? Of course, under certain conditions, you can have the choice to switch from manual to auto. This car would monitor driver attention and road conditions, creating automated driving support as necessary to navigate dangerous driving environment/conditions.
To make the AI Agent human, the design team has given it a name, "Yui". The interface starts with a visual representation of Yui, designed carefully to communicate across cultures to a global audience. Yui's home is centered on the dashboard. The interior surrounds driver and passengers through the side and throughout sweeping lines, the interior has been designed specifically to enhance Yui's ability to use light, sound and inform critical information.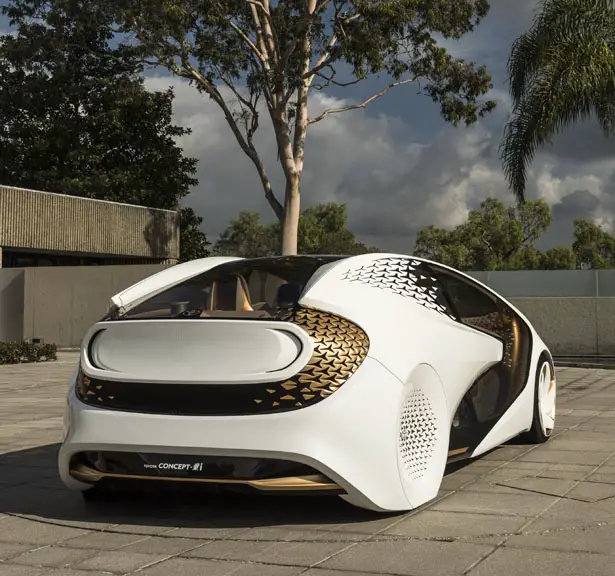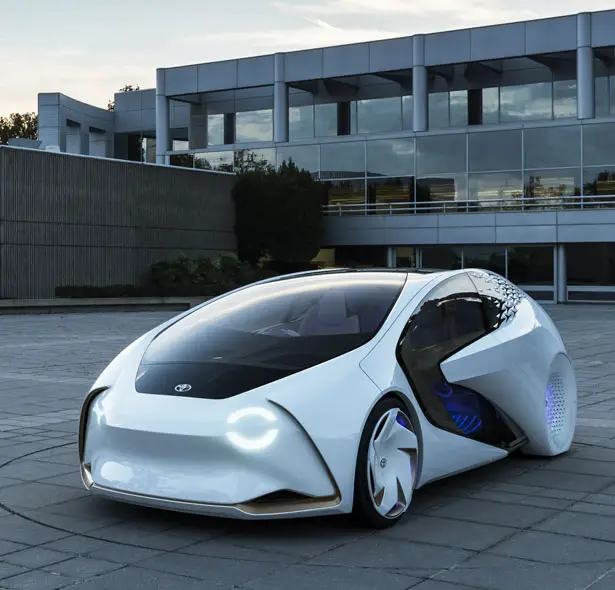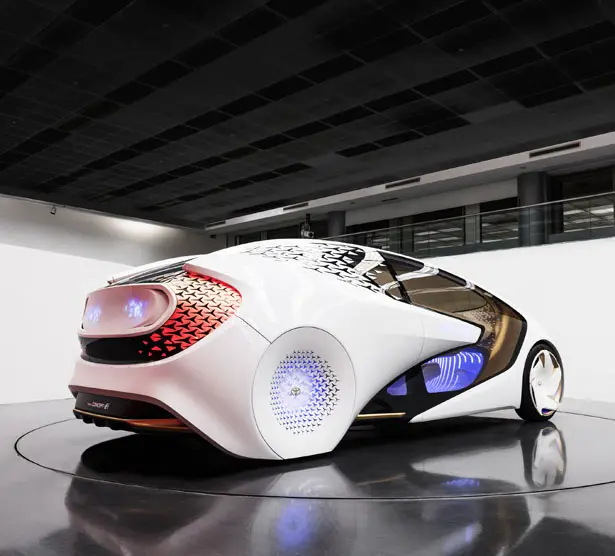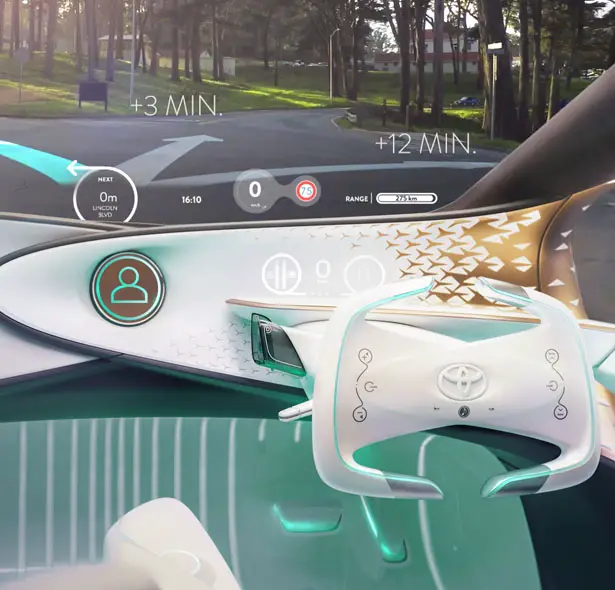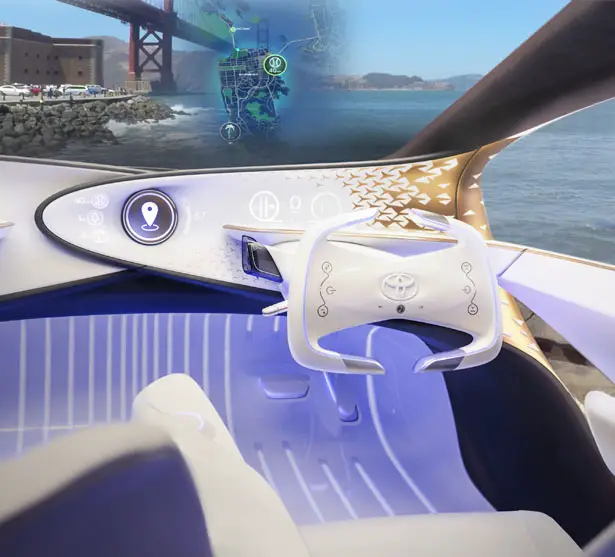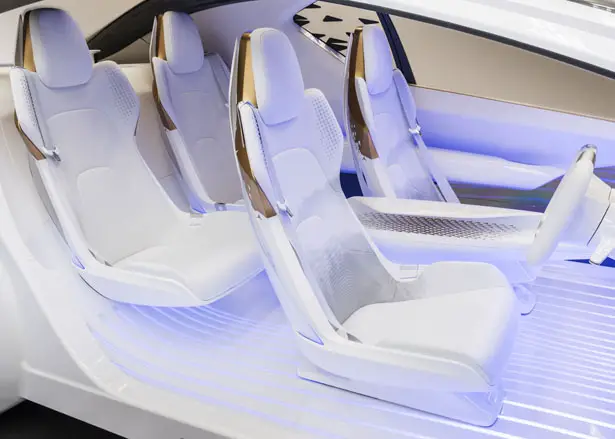 *Some of our stories include affiliate links. If you buy something through one of these links, we may earn an affiliate commission.