Rain Water Catcher is an iconic tower designed for San Jose, USA. This concept proposal aims to address global impact of climate change by building a beautiful tower that conserves rainwater in an attempt to reduce carbon footprint guided by net-zero design principles. It's actually a competition project, inspired by San Jose Electric Light Tower, this competition's brief was to replicate/reimagine this iconic structure where all applicants were encouraged to design unique yet sustainable lighting in their work. However, all participants should use the original light tower as their source of inspiration.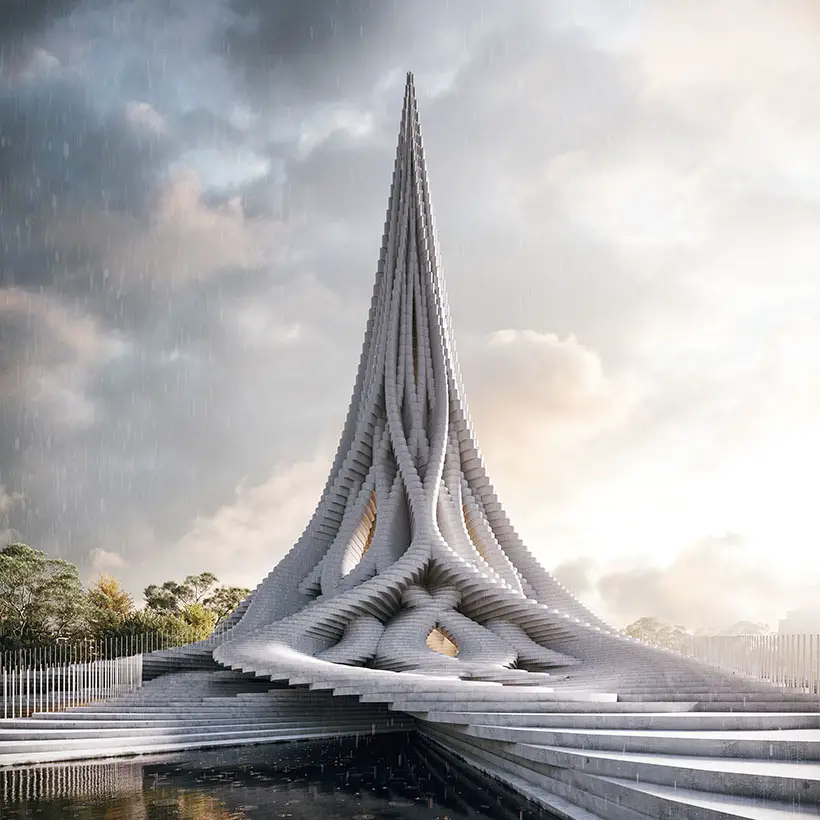 Water equals Life, Rain Water Catcher tower wants to become an iconic landmark that reminds everyone to celebrate the role and importance of water in our lives. This cool building is designed as a receptor to catch and transport rainwater into safe, shallow pool which is connected to a larger tank. Nuru Karim explains that this tower shares a scared relationship with the site and in particular, the Guadalupe River, its historical context, and role with respect to water conservation and climate change.
The 200-feet of high central space within Rain Water Catcher's interior creates a spacious area that can be utilized to host events or foster interactions that address the issue of water conservation and climate change. The unique space would serve as an experimental installation space to evoke human senses of touch, sight, sound, and smell, it's a space to discover, reflect, and start a dialogue.
The futuristic form of Rain Water Catcher is derived from fluid, flowing lines and geometries that create interlaced pattern defining this tower as an extension of its landscape. Utilizing cutting edge digital design and optimization tools, it is possible to streamline the process from ideation to reality with minimal waste.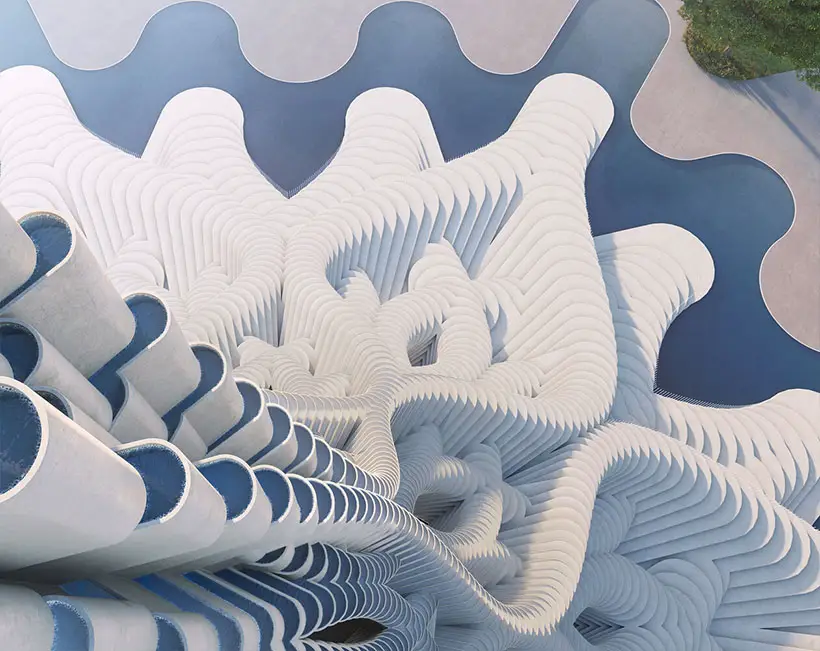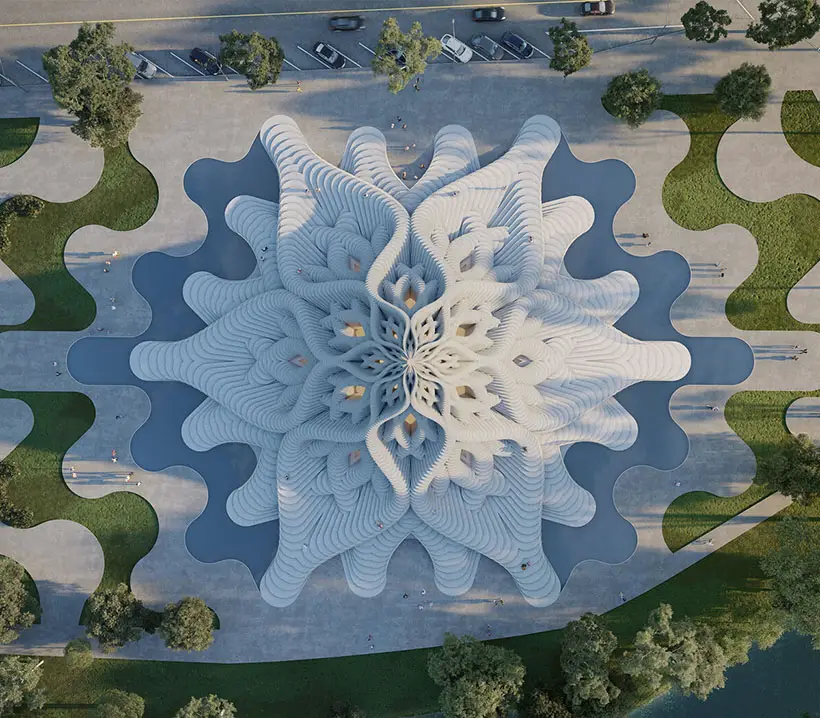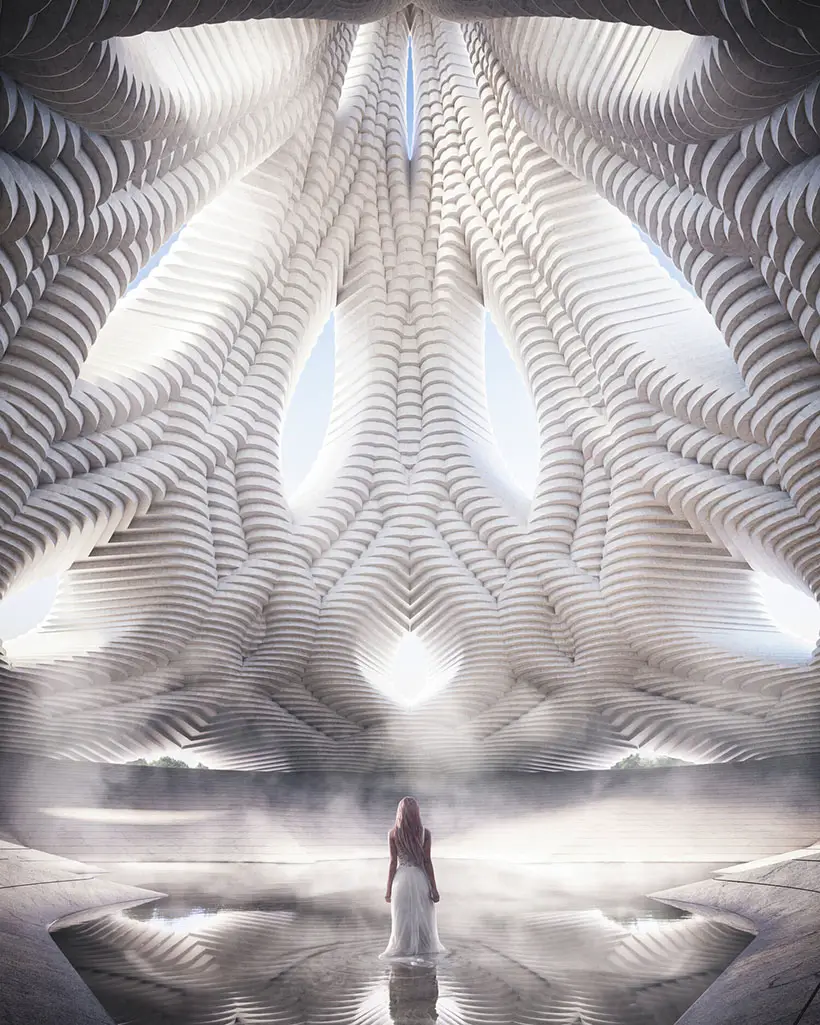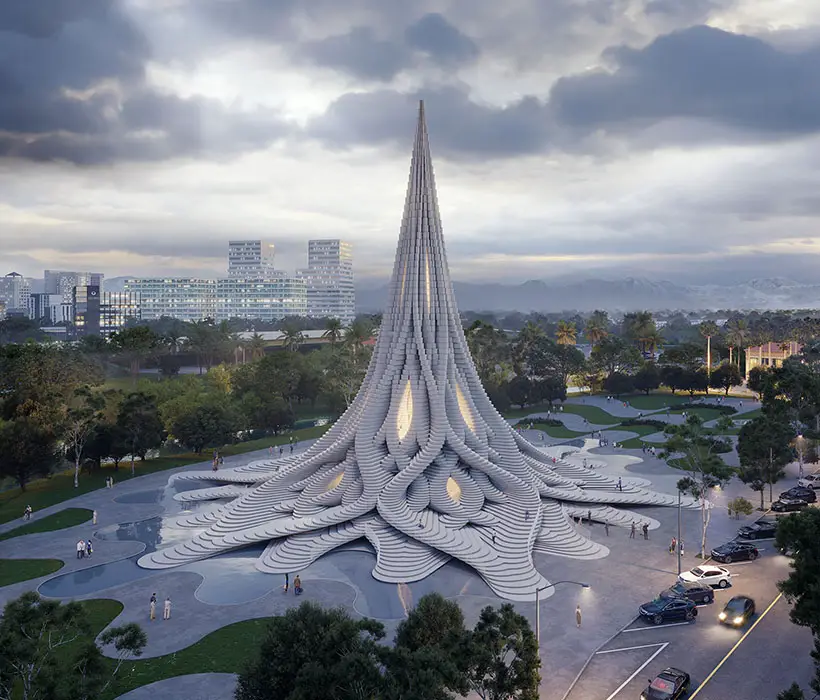 3D Visualization by Omega Render
*Some of our stories include affiliate links. If you buy something through one of these links, we may earn an affiliate commission.