Futuristic H202 Tractor is a hydrogen fuel cell electric tractor concept, it was designed in 2017 as part of Valtra Design Challenge. It's a futuristic concept tractor for the year of 2040, this project wants to show you how tractors might evolve in the next twenty years. Equipped with autonomous driving system, this tractor design focuses on time optimization and cooperation with user.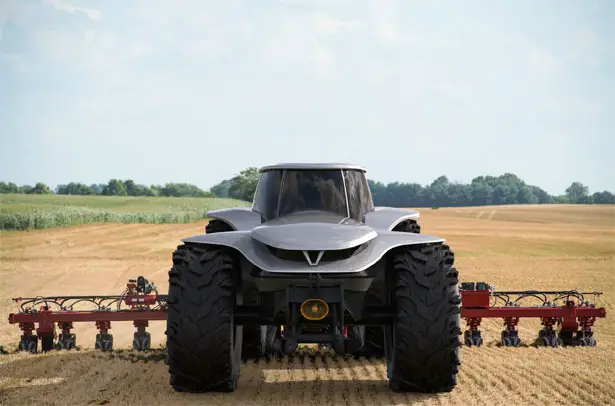 Designed by Lorenzo Mariotti, H202 Tractor concept also pays attention to our environment. By reducing environment footprint of these machines can lead to resource reduction to produce food. The decision to use hydrogen fuel cell with electric power train was based on the huge constant torque from electric engine. It's a clean energy that requires less maintenance, making it a good successor for diesel engines. The batteries of H202 Tractor can also be charged directly at the farm via a plug or wireless inductive charging.
Since H202 Tractor features autonomous driving system, it means that it'll be able to complete complex and repetitive tasks around the clock. Tractors management can be integrated with farm's production plan, optimizing time and resources. This tractor concept will also improve safety, protecting driver from potentially dangerous situations. This design is an evolution of traditional archetypal form of tractor, it is recognizable at first glance.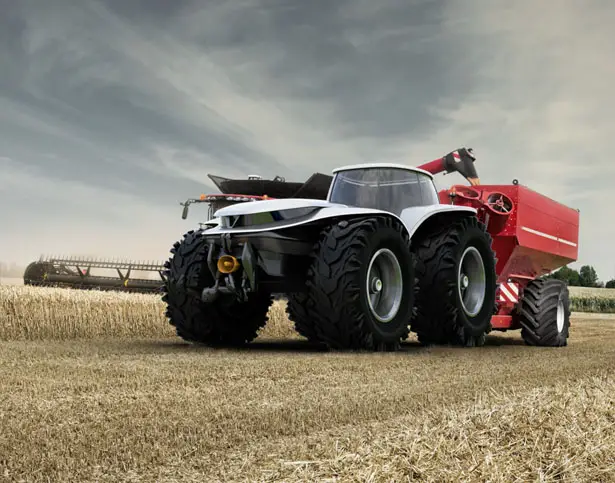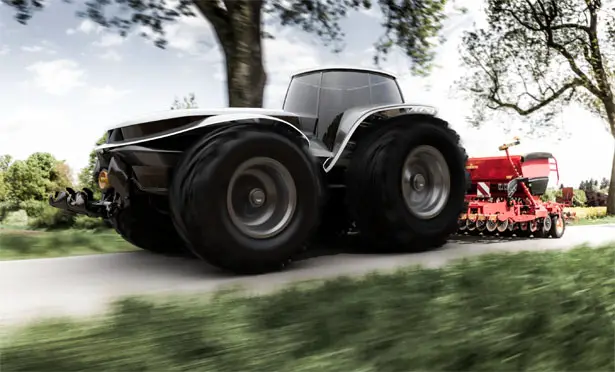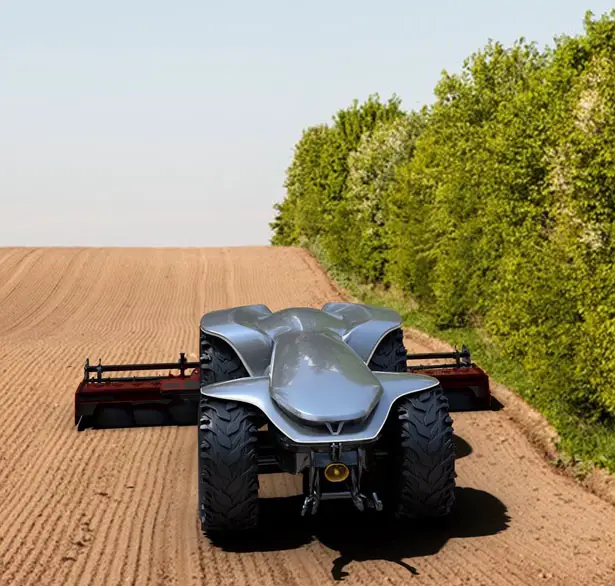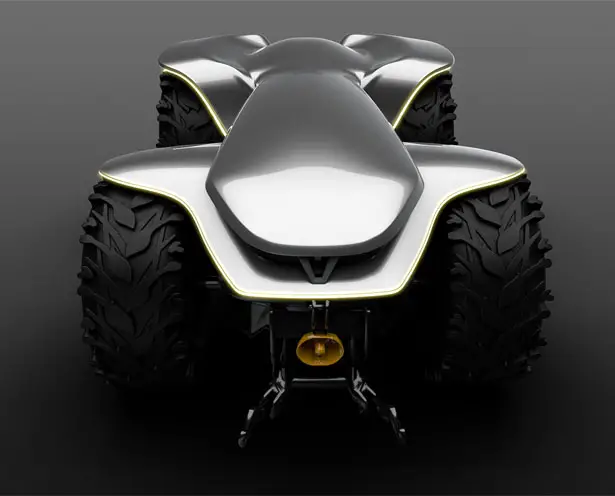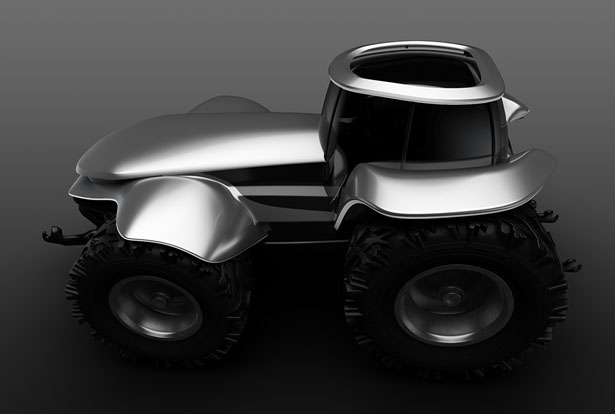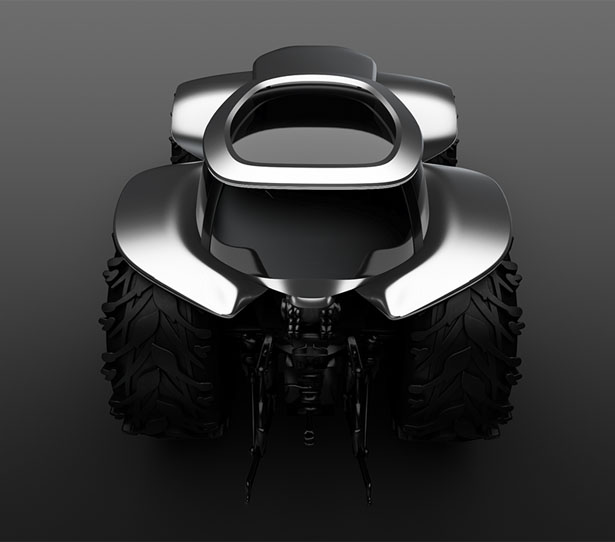 *Some of our stories include affiliate links. If you buy something through one of these links, we may earn an affiliate commission.