Futuristic Chromatic LED Watch uses light in a cool way to tell time. It's a groovy watch for anyone who looks for something cool to read the time. Consisting up to 60 unique LEDs, the light transforms into vibrant display that you just can't stop looking at it. There are 6 different animations, choose one that suit you best, we believe you will check it all the time, including your friends, it's mesmerizing.
Designed and created by ThinkGeek, you can use button the right to choose the animation: Pulse, RGB, Rainbow, Red Alert, Traffic Light, or Crazy Sunset. Each mode displays time in its unique way:
Pulse use red light to display the hour, minute that pulses seconds, and second hands.
RGB – Display green light for hour, blue for minute that pulses seconds, and red as the second hand that does a cool 10-slice-wedge sweep
Rainbow displays all colors with blackout hour and minute. This is really cool mode, the color wheel rotates each second, just remember that the red indicates second.
Red Alert, this is a combination of Pulse and Rainbow, Red house, minute, and second hand that does a 10-slice-wedge-sweep.
Traffic Light, just like its name suggests, it features red hour, green minute, and yellow as second hands, each a 3-slice wedge.
Crazy Sunset features Magenta hour that fills the space between hour and minute, white minute, and blue second hand fills space between minute and the second.
From : ThinkGeek [Buy It Here]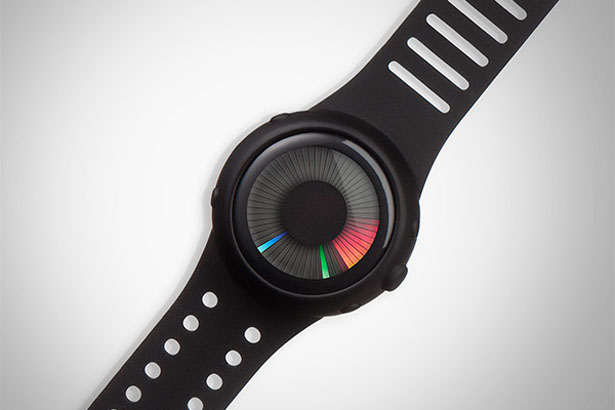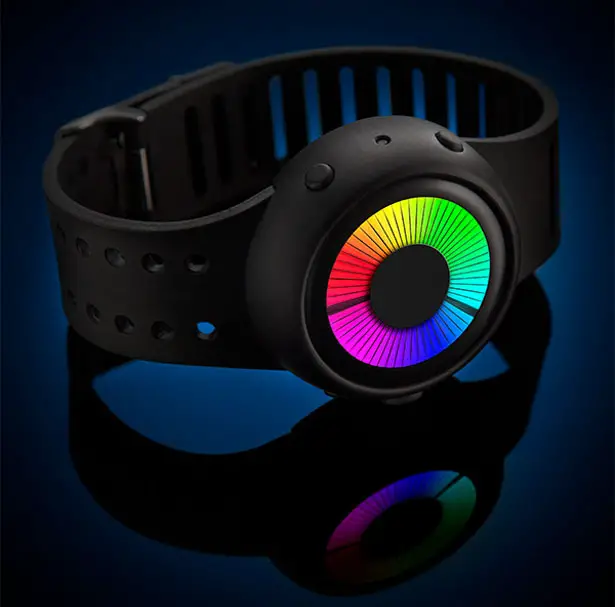 Chromatic LED Watch is not some cheap plastic watch, it uses silicone band and stainless steel case with 430mAh 3.7V rechargeable lithium battery. Just like most LED watch, the face is not always-on, it goes dark after 10 seconds of inactivity to save battery. To check the time, simply press any button. [Buy It Here]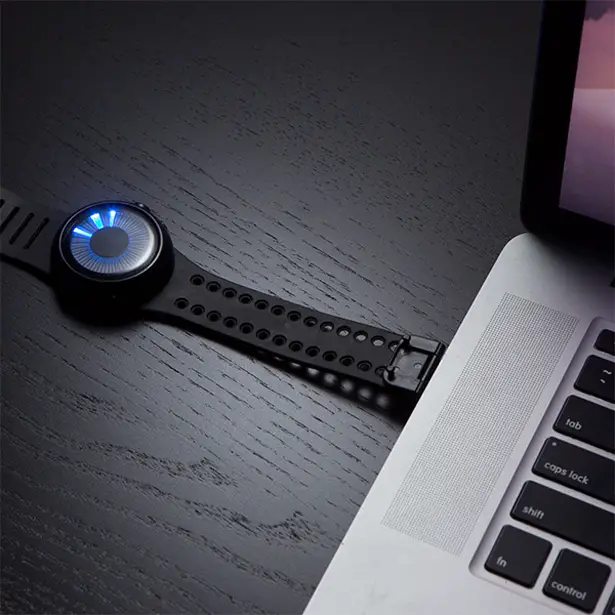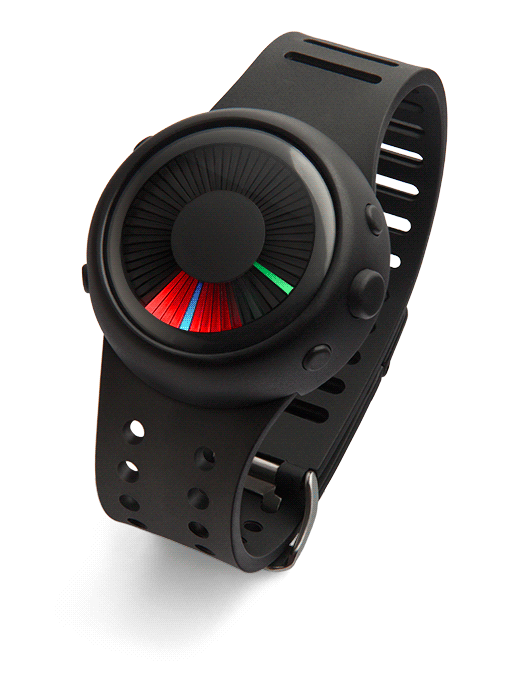 *Some of our stories include affiliate links. If you buy something through one of these links, we may earn an affiliate commission.