Haute Horlogerie meets Haute Joaillerie, it's what you get from Hublot x Takashi Murakami MP-15 Only Watch Sapphire. The central tourbillon can be interpreted as Hublot's idea to put Haute Horlogerie back at the center of attention. The highlight that would make head turn would be the round case that looks like a child's drawing of a 12-petalled daisy, tipped with green as a sign of hope. It is hoped that everyone can see this watch as symbolic of its value, it blossoms around as many values as there are colors, they are playful, unique, exquisite, and hypnotic.
Inspired by Takashi Murakami's iconic smiling flower, MP-15 Only Watch Sapphire is produced in limited edition series. Not only it's unique in its nature, but also in its construction. Murakami is a Japanese artists that's risen from humble origins to most sought-after artists in the world. Floral composition has become the focal point to the work of Takashi Murakami, Hublot makes sure that its central tourbillon represents the fusion of art and horological design.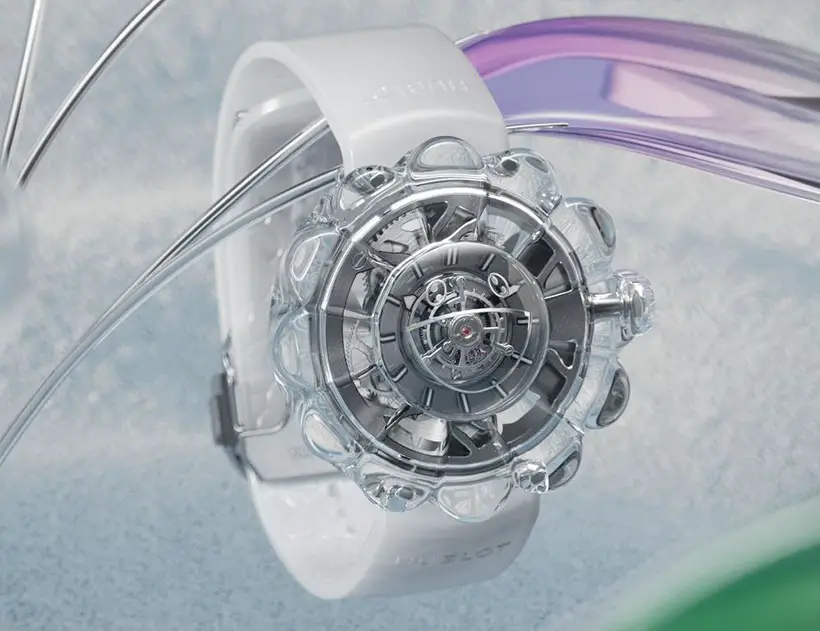 This idea was echoed by Hublot's dedication to Haute Horlogerie and the world of Murakami, this design also wants to show that the tourbillon (the beating heart of the watch) represents the heart of the person who buys it at the auction will aid the research against Duchenne's disease, including the hearts of those children fighting the disease.
For this piece, Takashi Murakami has explicitly requested the inclusion of a central tourbillon. This was a bit difficult to do, as it becomes very complicated to indicate the hours and minutes while competing for the same central position. It would be Hublot's first central tourbillon at the same time, Hublot has to make the right choices every step of the way in order to integrate aesthetic components of the central tourbillon to the technical requirements. All fans of Takashi Murakami would definitely see his signature design from the tourbillon and the indices to the petals, this timepiece boats 12 petals richly set with 444 gemstones for a bright and joyful aesthetic. Just like a real flower, all these petals are angled towards the center of the movement.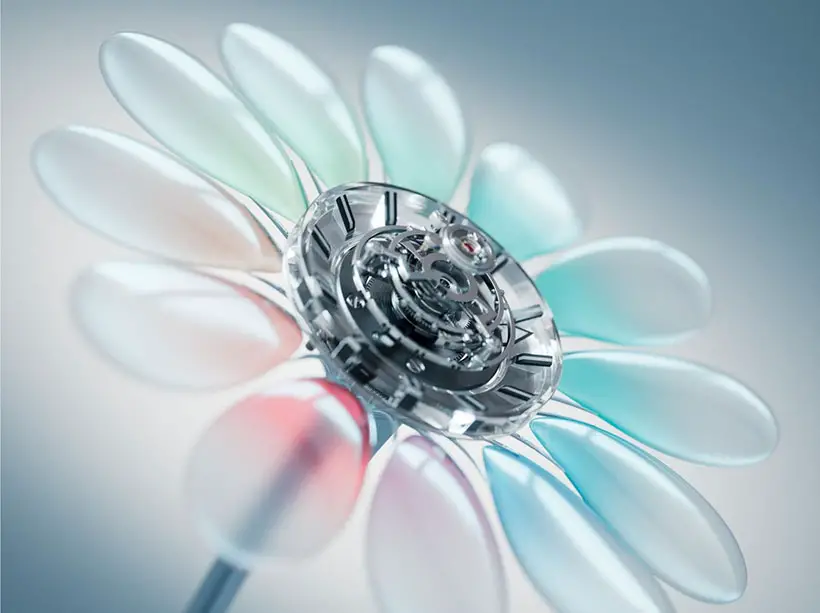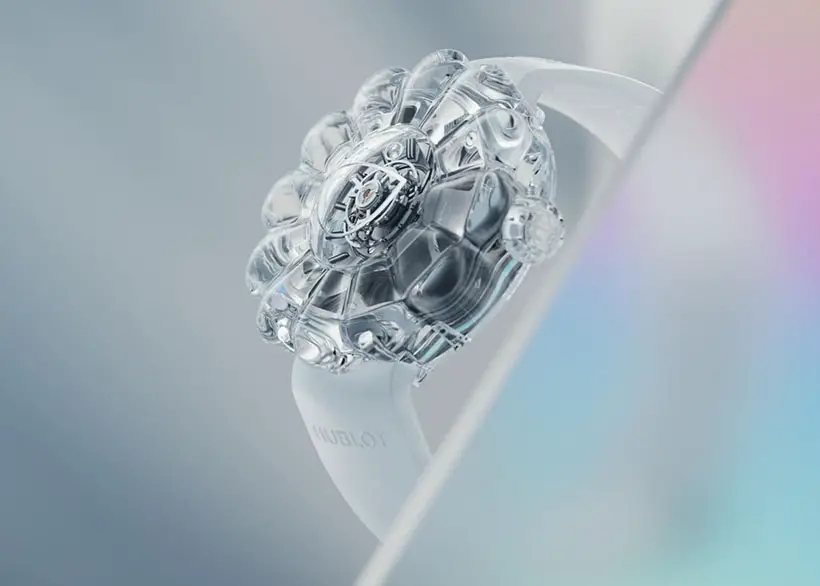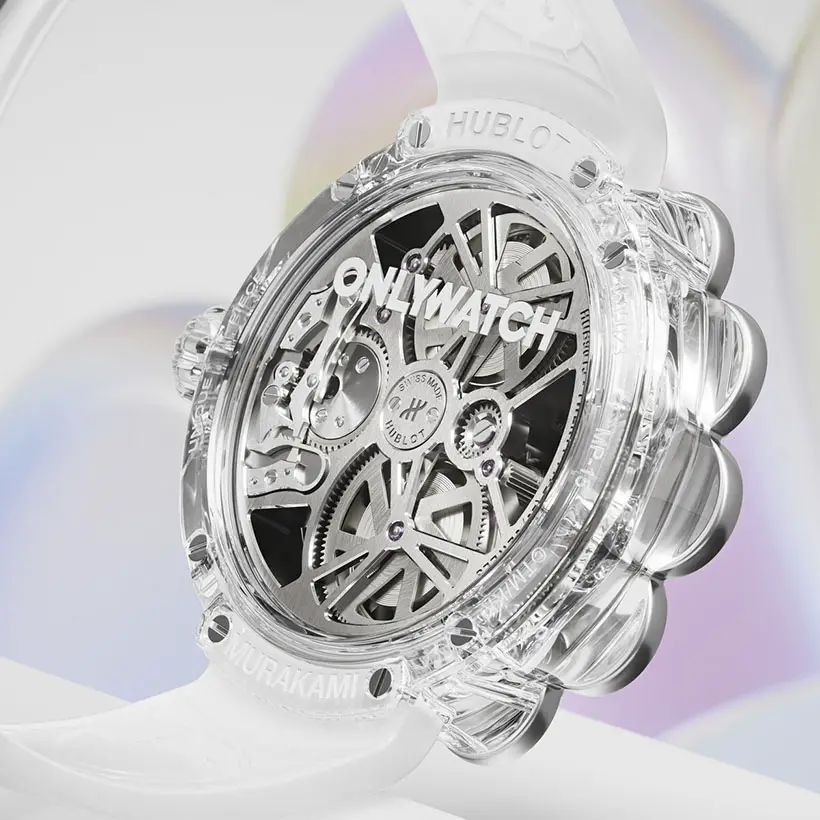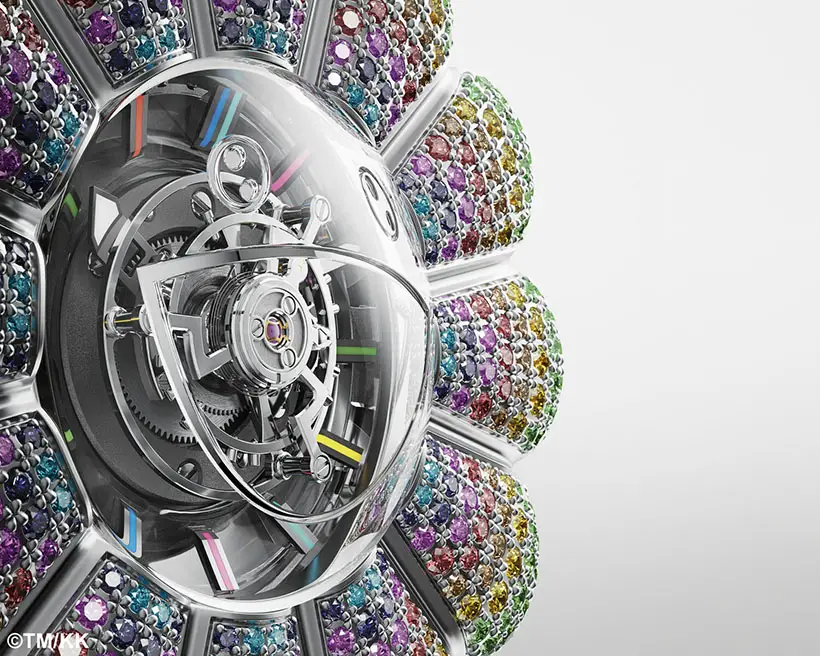 *Some of our stories include affiliate links. If you buy something through one of these links, we may earn an affiliate commission.