It is by knowing and seeing the time that we schedule our day. The first we do in the morning is look at the time because of which we plan our day and come to know that how much time to spend in a particular work. We can do this because we can see the time with the help of our watches. But what about the people who are not as lucky as we are, the people who are blind.
Haptica is a movable Braille timepiece for the visually impaired, which enables the user to get a quick and accurate time reading while maintaining user discretion. Now one would think that many digital watches are available for this very purpose, but those watches annoy the user whereas when it comes to Haptica it allows the user to use it without drawing others attention.
In today's world even the blind people are working in good positions and taking up challenges. Being not able to see the time doesn't mean that time is not important for them, here we have brought an world best product for the people who do not give up to the negative situations faced in their life.
[Update] David has started a project to produce this watch into reality, read more in this page Haptica Braille Watch Project

Designer : David Chavez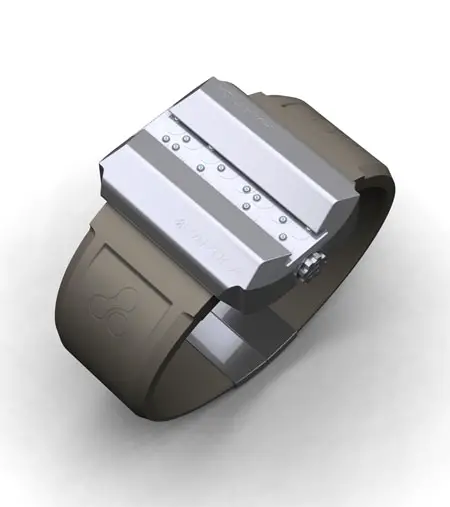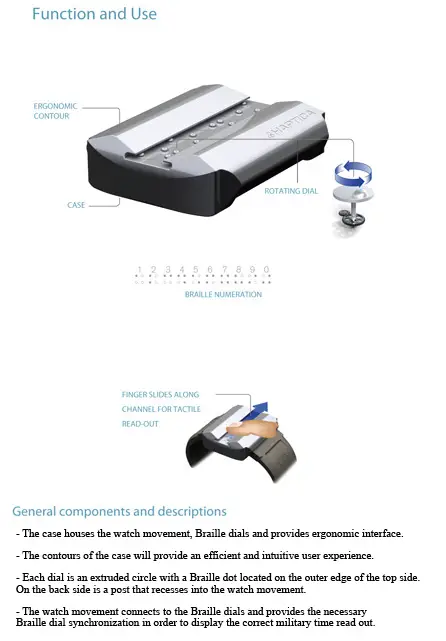 *Some of our stories include affiliate links. If you buy something through one of these links, we may earn an affiliate commission.