Are you a fan of Nicholas Tesla? Well, it's understandable to admire this guy, he has come up with all sorts of inventions and become the idols of many scientists due to his awesomeness. Tesla was not just a genius, he was "jaw dropping" brilliant. This cool Tesla steampunk styled watch has been designed to represent the geek inside you, just like Tesla, he is considered as one of greatest hero geeks.
Featuring steampunk aesthetic, this watch uses brass metal parts with a leather strap. The unique design highlights two faux vacuum tubes with cool red LEDs inside that you can turn on/off using a switch. Also available at Amazon, each watch comes with ornamental winding keys (including a replacement key), it looks pretty cool and antique. So if anyone try to get your watch by asking you what time it is, simply answer them "…1875." [Buy It Here]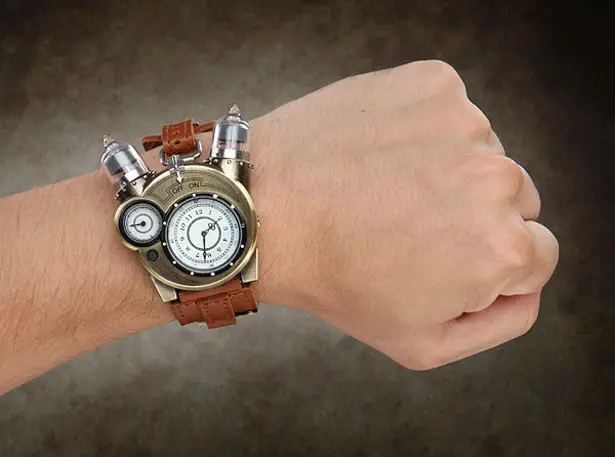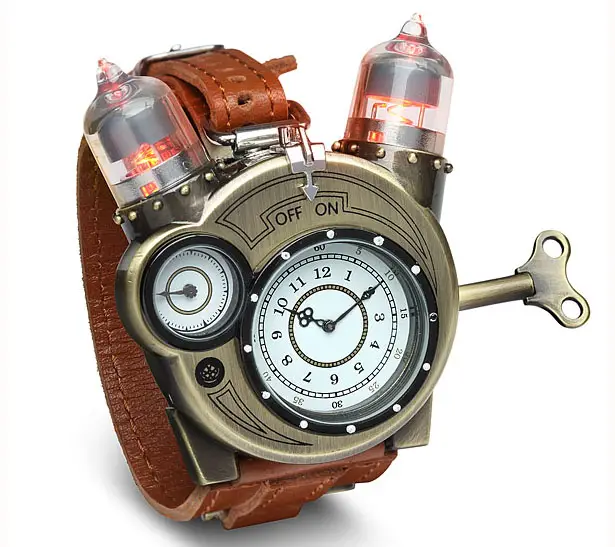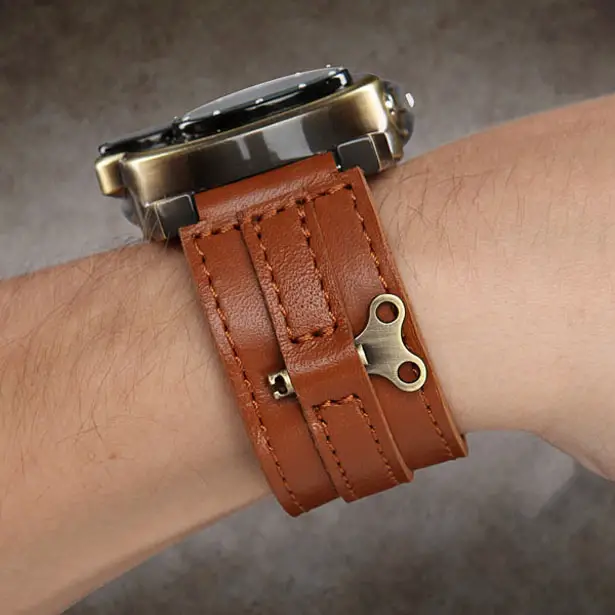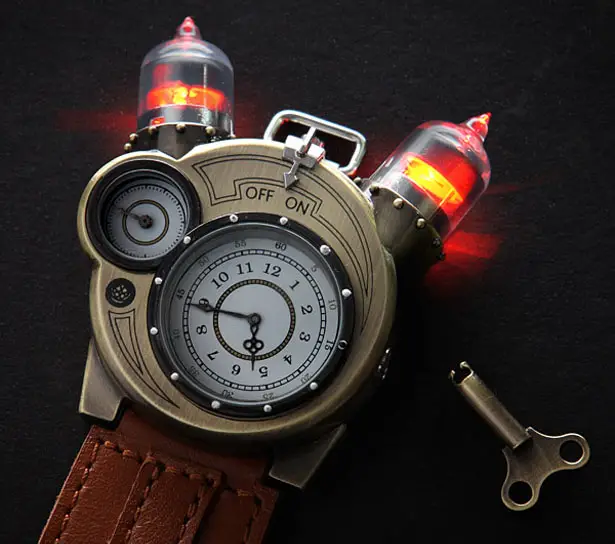 *Some of our stories include affiliate links. If you buy something through one of these links, we may earn an affiliate commission.