Nowadays people prefer to spend their time with their Xbox, Playstation or other gaming devices over outdoor activities. So, Marijn Beije, a Dutch designer, in order to encourage people to get outdoors more often designed and developed Free Floating catamaran suite or a mini eco-lodge. At first, this Free Floating was his graduation project by keeping National Parks in Netherlands in mind, he wanted visitors can enjoy the beauty of this park in fun, easy and comfortable way. Partnered with AP Kremer, a company that uses only sustainable materials and manufacturing processes, the result is sustainable, beautiful and well made eco-lodge.
So, what do you think? These days, nature has to compete with high-tech games and usually it loses the battle. Would you leave your gaming devices for a day and enjoy nature from this Free Floating catamaran suite? We would!
Designer : Marijn Beije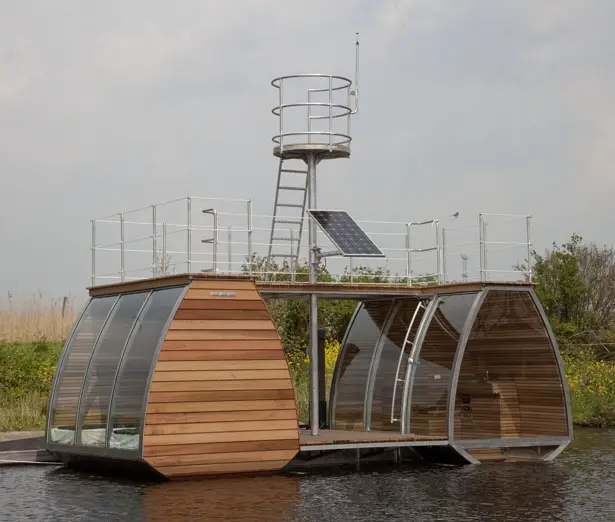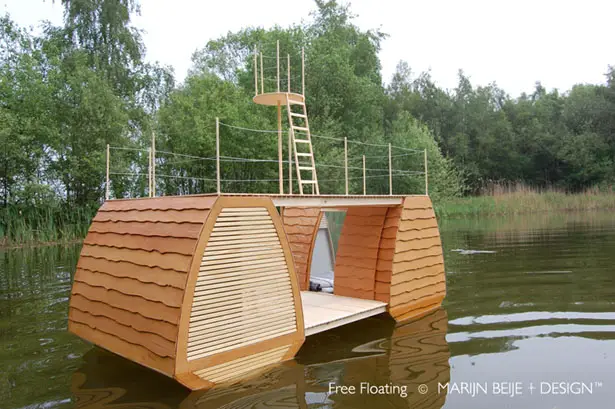 Enjoy nature from 4 different levels. You can relax or sleep in this eco-lodge surrounded by nature, in fact the bedroom has been designed with transparent glasses to allow you to have wonderful view outdoor as if the nature is presented to you on a big screen. These beds are foldable, you can fold them in the wall to create more space for lounging and observing. Checkout the other side, Free Floating catamaran suite also features a bathroom, just in case nature calls in the middle of your floating retreat. Sunbathing? No problem, just go to the top level deck. Watch sea eagles fly overhead in crow's nest six meters above the water level.
Marijn Beije wanted nature to be more appealing and exciting to the public, this Free Floating project is meant to lure the public into parks and experience nature in an adventurous way. So, the big question, is this only a concept? Thank God the answer is no. The first Free Floating catamaran suite was launched around 3 weeks ago and more to go as there are many inquiries from individuals as well. Want one?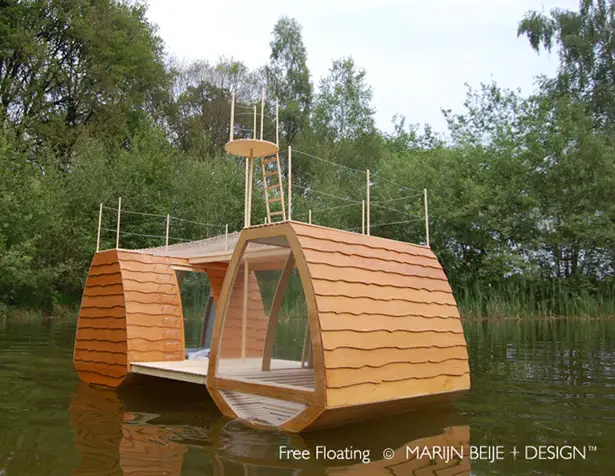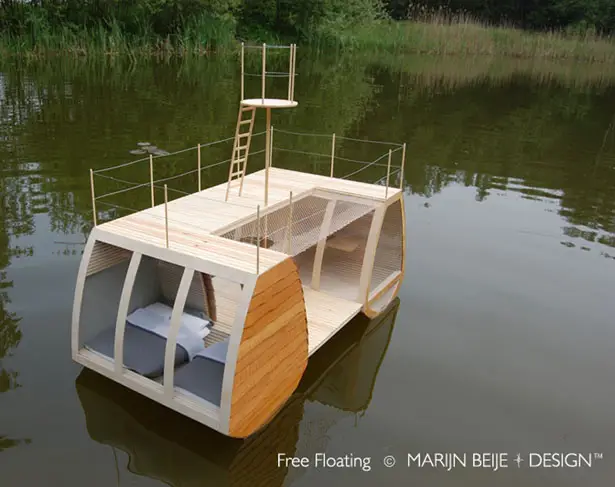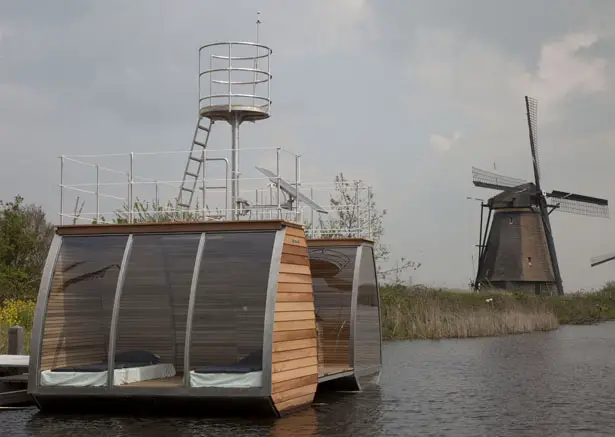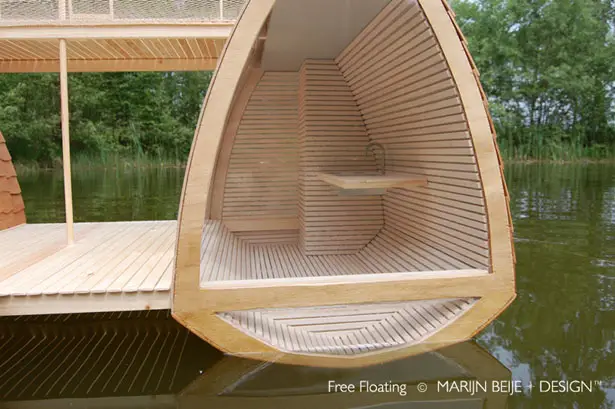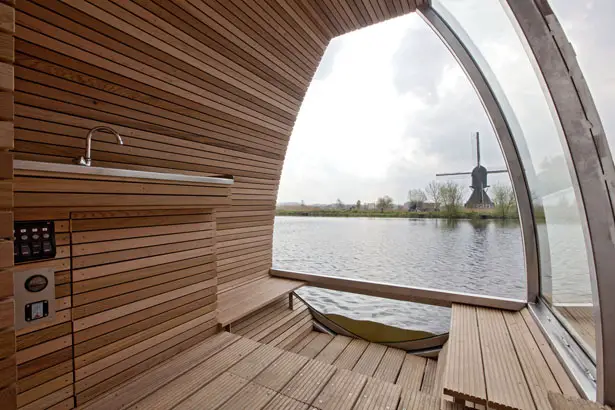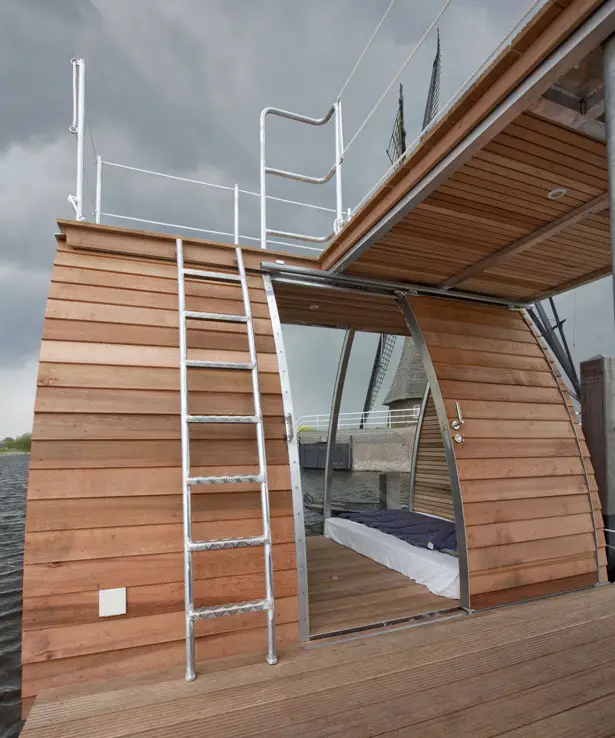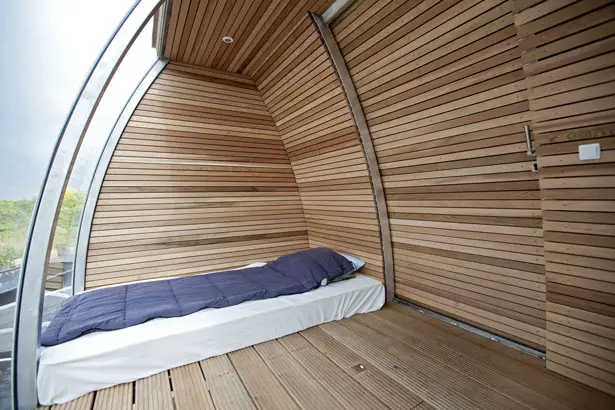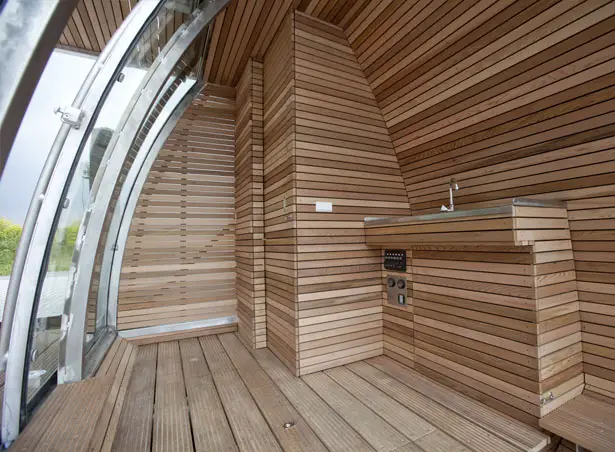 *Some of our stories include affiliate links. If you buy something through one of these links, we may earn an affiliate commission.