As tribute to Fina Guardiola, the designer's mother, Fina is a two-seat foldable plywood kayak for paddling in calm waters. The foldable feature allows for a kayak to be stored in any house with a garage. The idea came to mind when Cristina Borràs visited her sister in Venice, Italy. While walking through the narrow streets, her sister casually told her how great it would be to own a little boat to sail the canals together. Unfortunately, the problem is, there's not enough space in the house to keep a boat. At the same time, it was time for Borràs to make her final project for her design degree, that simple conversation led her building her own unique and modern watercraft. As she went back to Barcelona, Fina Foldable Kayak was born.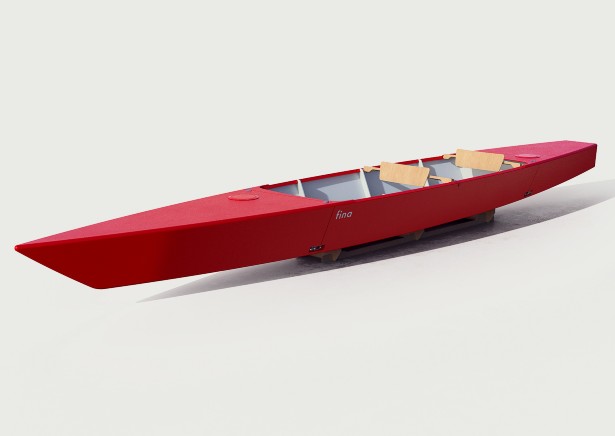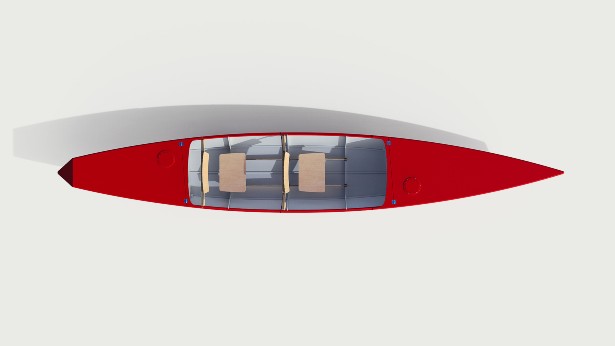 The main requirement of this design was to build the kayak using plywood as Cristina Borràs explains, it's really hard to visualize plastic kayak sailing along the canals of Venice. Designing the aesthetic lines along with center of gravity and waterline were not that hard, the main challenge was to transform 5m long kayak into a 2m long, this is an ideal measurement that would make Fina Kayak can be kept behind Borràs' car in her parking spot. The final design shows that the kayak is divided into three different sections through two 5-degree transversal cuts, in this way, the prow and stern of this kayak collapses in the center to its maximum length yet without interfering with each other. When collapsed, the prow and stern can lay on the horizontally folded back rests, thanks to wooden ball joints. There are four hatch fasteners that are strategically located to secure the prow and stern in place while sailing, two ports provide access to a storage space as well as remove any excess moisture that built overtime due to two enclosed sections.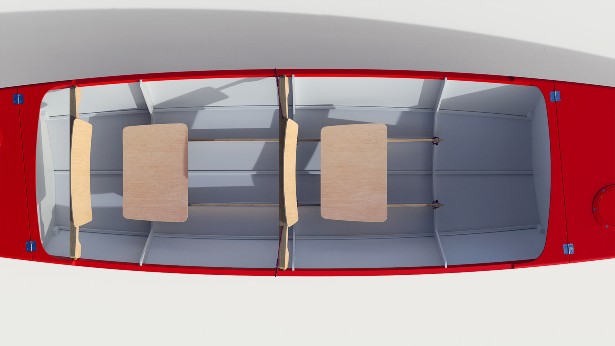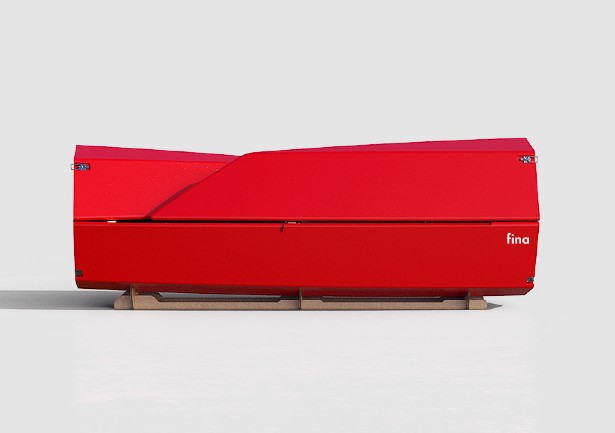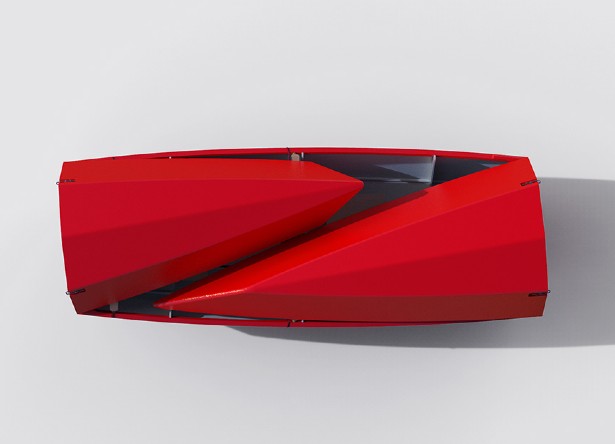 More images Fina Foldable Plywood Kayak: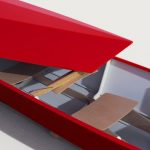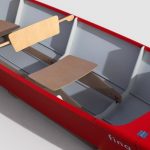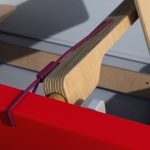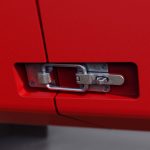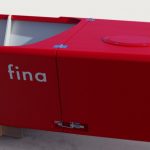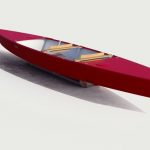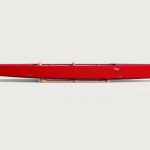 *Some of our stories include affiliate links. If you buy something through one of these links, we may earn an affiliate commission.