In a situation when natural disaster strikes, even to access a toilet to do your business could be a possible thing to do. This is why, portable toilets are in high demand in this situation. D.R. Toilet System has been designed to solve this problem by providing flat pack toilet system to aid individuals following a natural disaster. Without this kind of toilet system, people usually are left with only 4 options, first is to use chemical toilets which are filthy, the second would be emergency bathrooms which are usually constructed from shipping containers, however, not all disaster areas can enjoy this luxury, third option would be to use a bucket and the last option would be simply use the lake or river.
Designer : Rahim Bhimani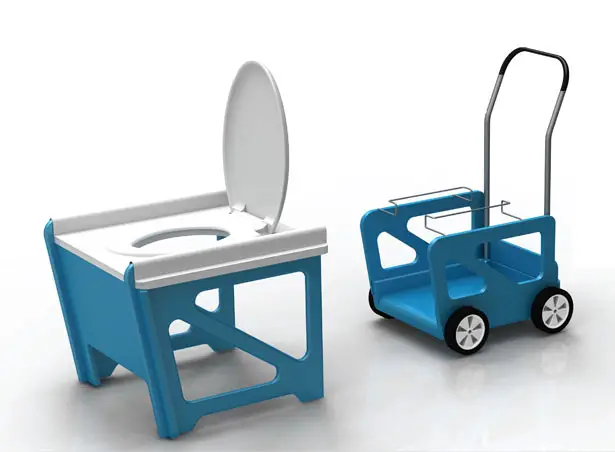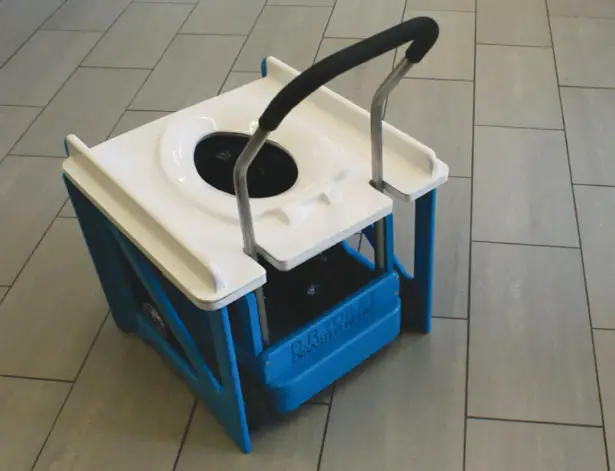 D.R. Toilet System consists of 4 main elements:
1. Tent
It provides privacy as well as awareness of the toilet area. The back of the tent has been designed with an opening to enable its user to pull the cart out and drop off the waste.
2. Static Toilet
This toilet is very easy to put together without any instructions. The design allows an individual not to sit on the toilet if he/she prefers to squat.
3. Cart
User can easily relocate the biodegradable bag of waste and simply discard it in a pit with this cart. If one coulnd't find a screwdriver, one could simply use a butter knife or a coin to assemble the cart.
4. Biodegradable bag
An eco-friendly bag for the waste which can be buried without harming the environment.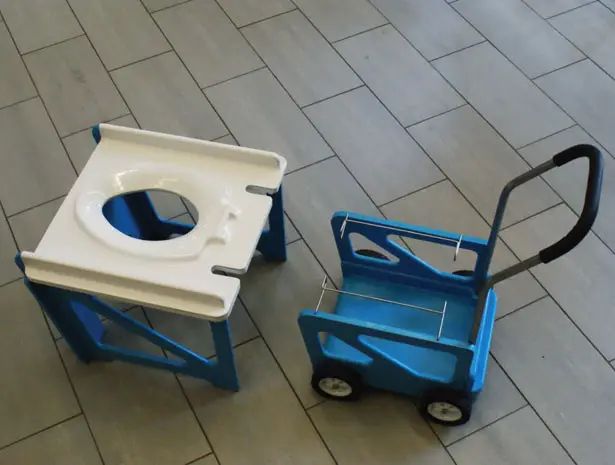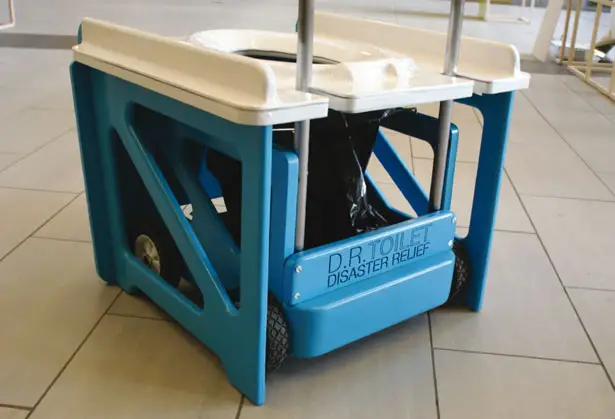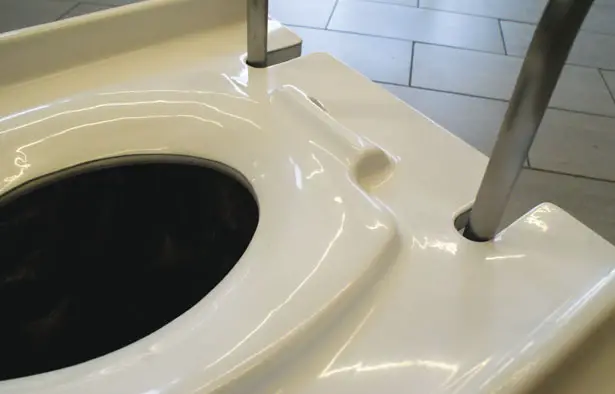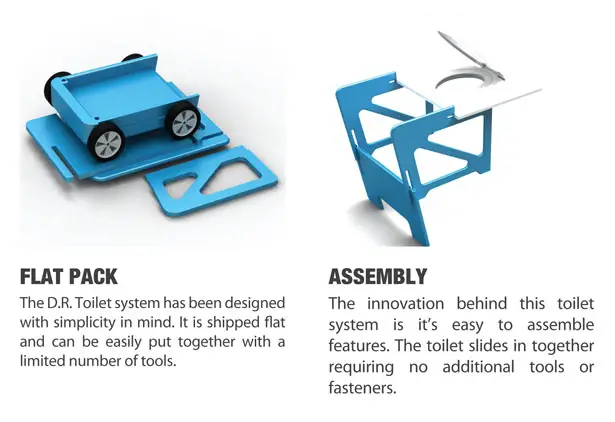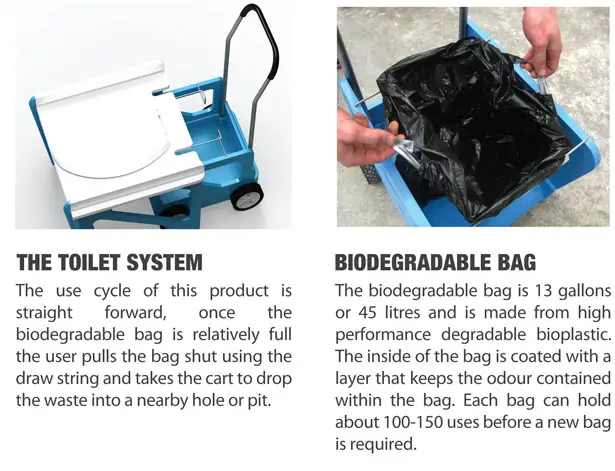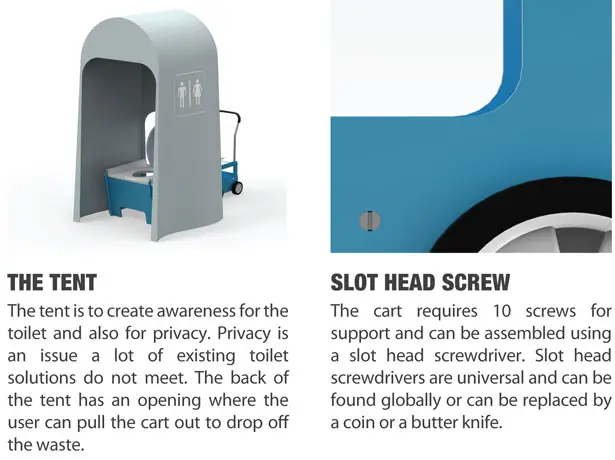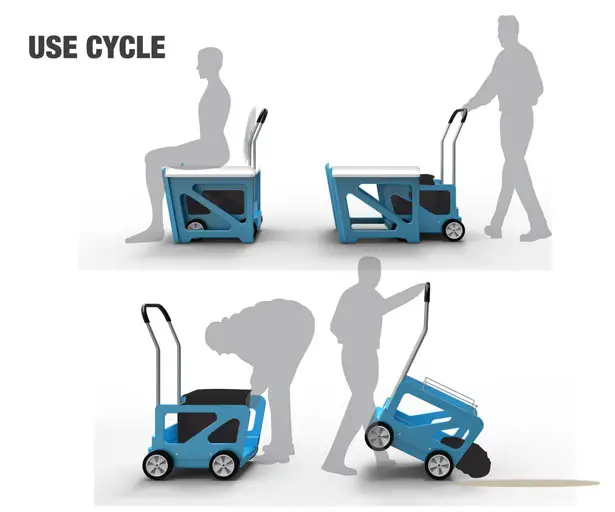 *Some of our stories include affiliate links. If you buy something through one of these links, we may earn an affiliate commission.