Designed during the pandemic, GYMO-FIT Concept Motorbike wants to help people to stay active even when outdoor activities are greatly reduced. Even now, people still prefer to stay home for better work-life balance, it's undeniable that even sport industries are facing a transformation. To avoid long-term risk of infection, home exercise has become our new lifestyle, it's a new trend among younger generations as well in this post-pandemic era. It is possible to become healthier by increasing amount of exercise at home, it helps improve our immunity and maintain a good posture.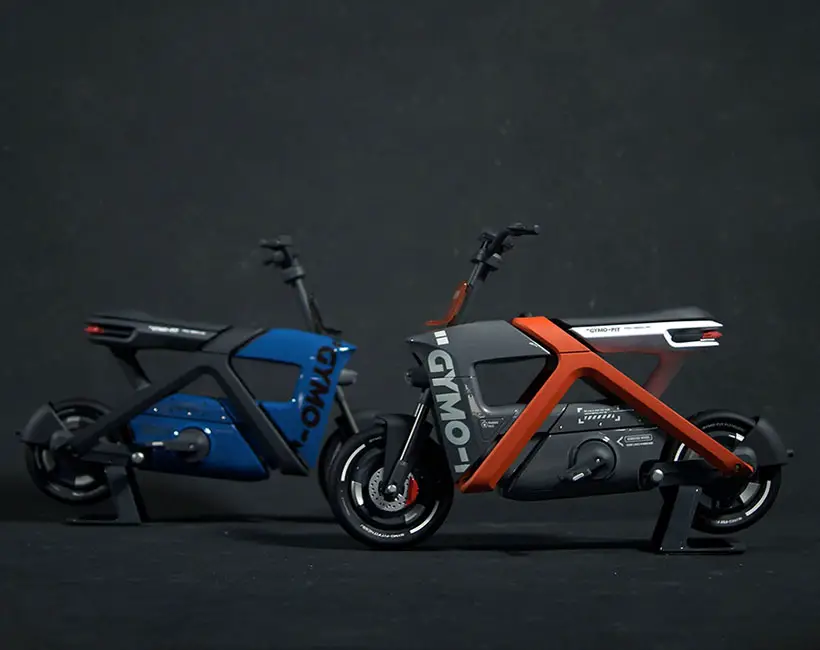 Inspired by electric scooter and fitness equipment, GYMO-FIT Concept Motorbike by Raymond Wu, Steven Lai, Amber Zhu, Ruby Xin combines best of both worlds. Take a look at an electric scooter, this type vehicle is designed for urban commuters and sport enthusiasts, so it only makes sense to combine some elements from an e-scooter into this home gym equipment.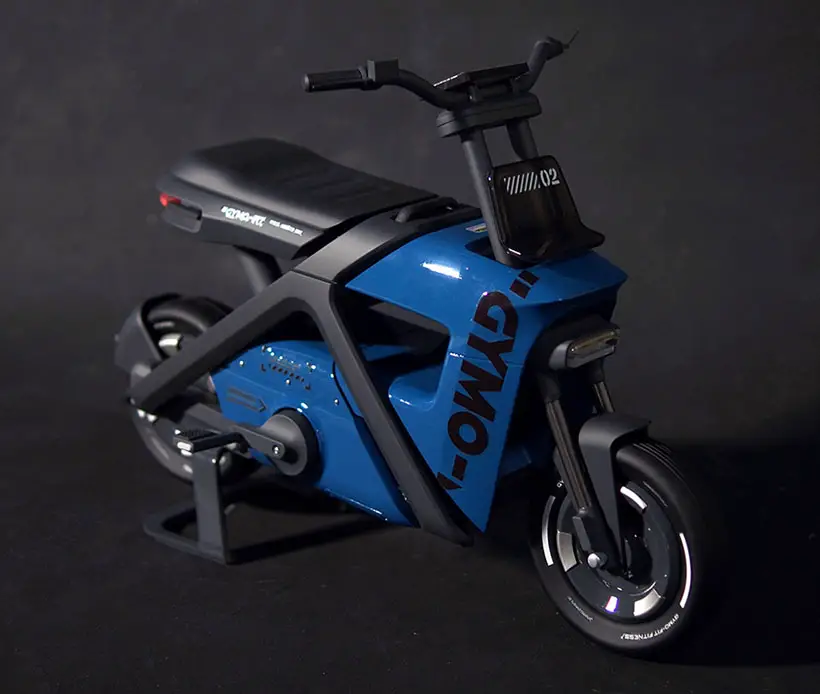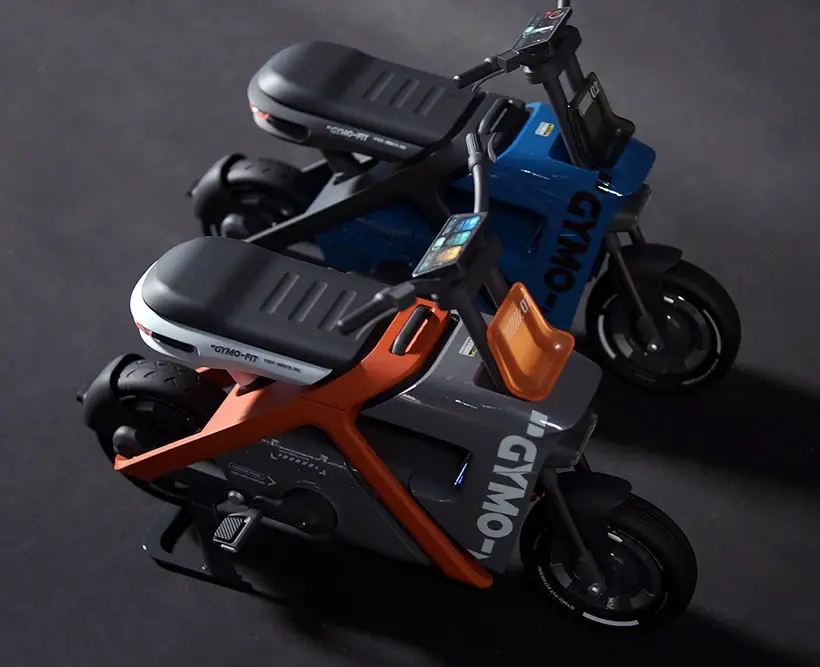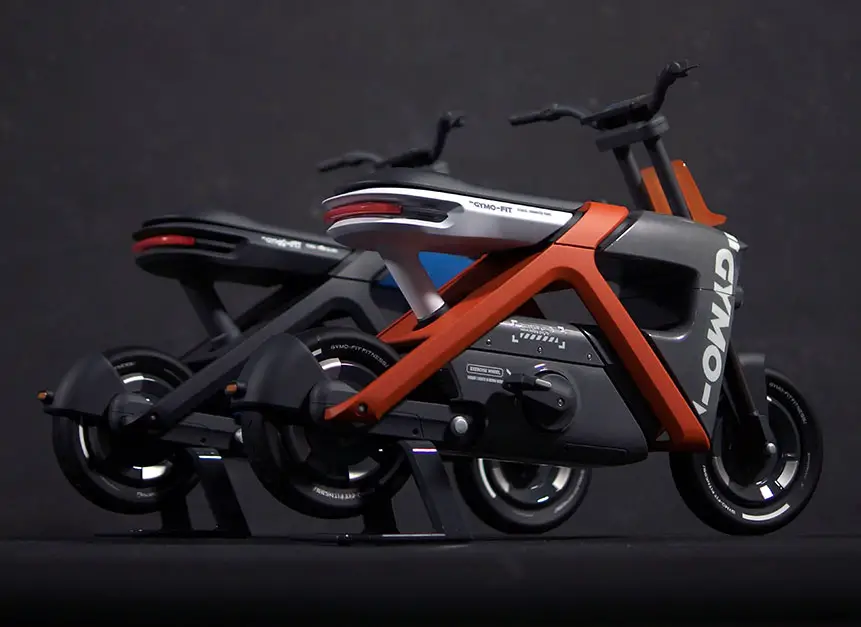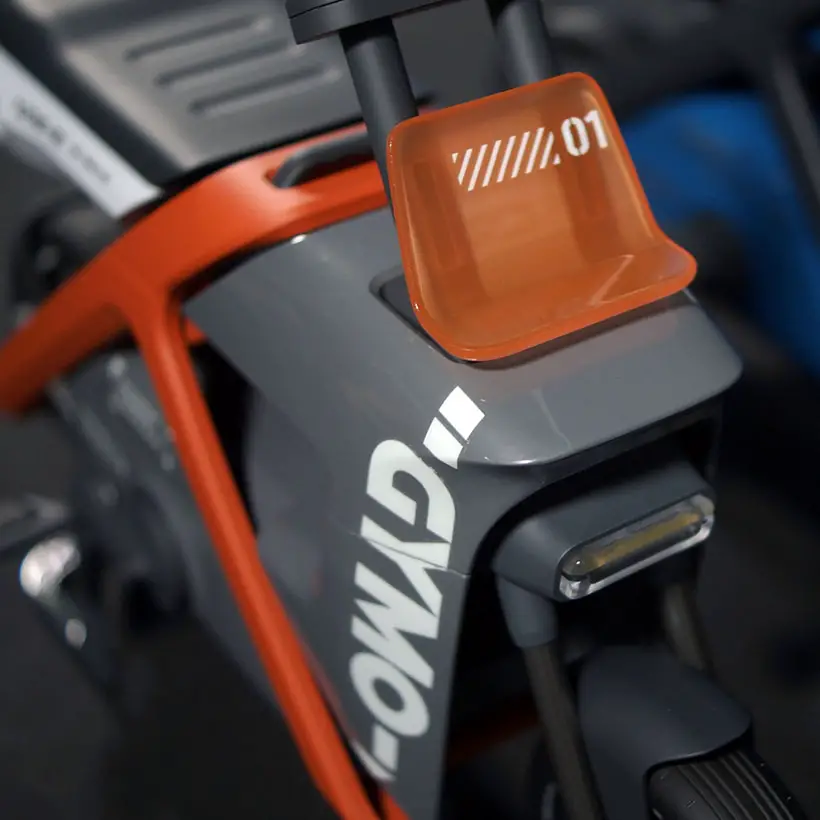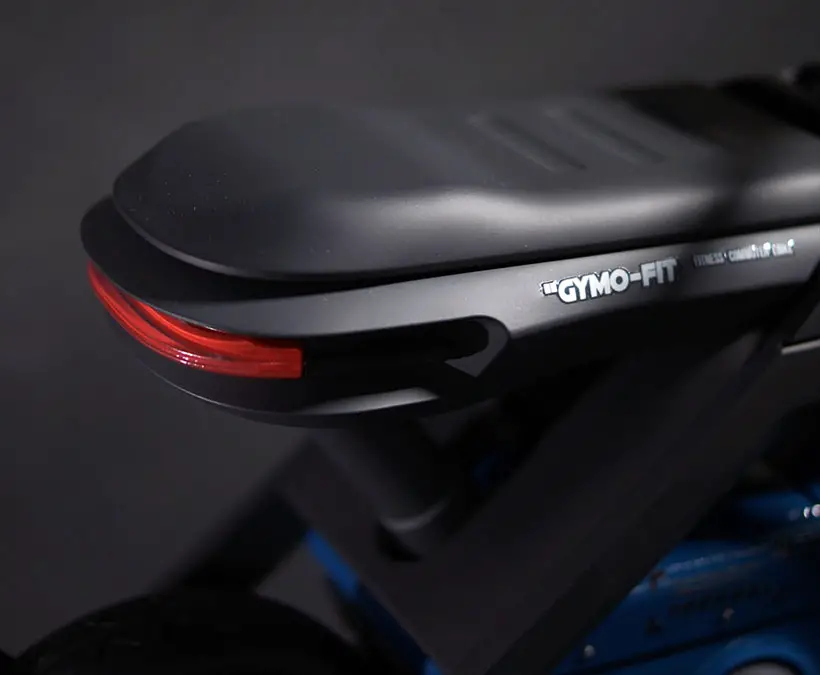 The goal of this project was to create a modern, youthful, and functional fitness equipment for home. GYMO-FIT provides you with up to three fitness equipment: spinning bike, rowing machine, and abdominal trainer. Switch into exercising mode to get those pedals released and your spinning exercise can begin. To train your arm muscles, there's a pulling elastic handle and bands that you can use just like a rowing machine. To train your abs, pull that seat cushion with feet and simply hold the handlebars to start your abdominal training.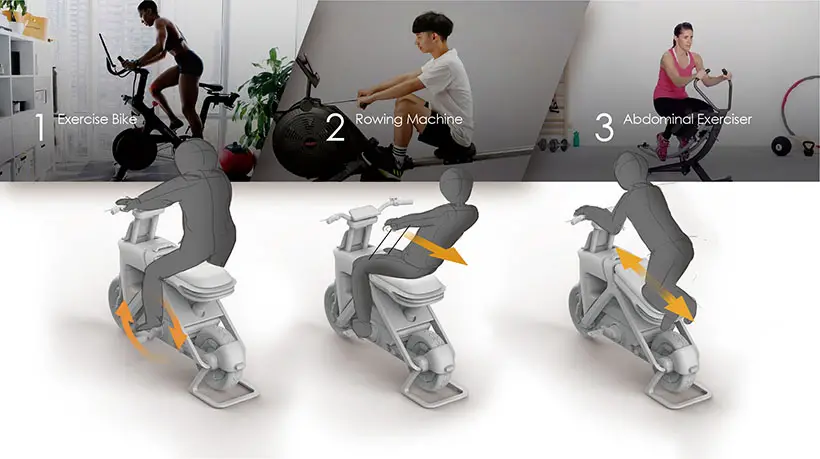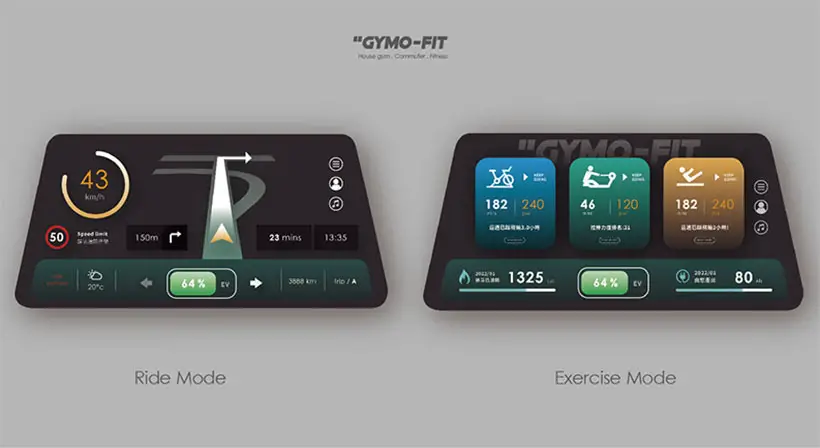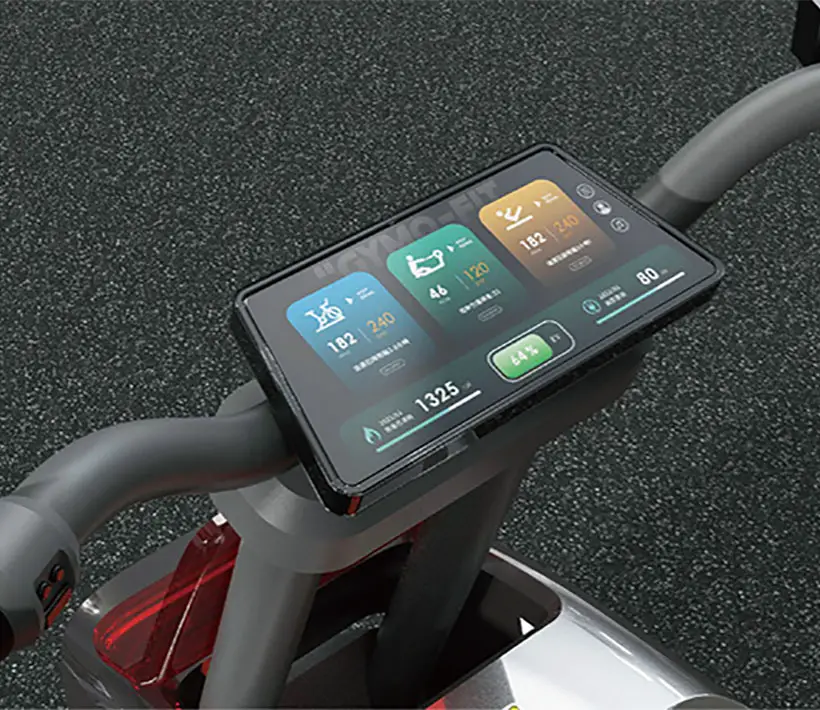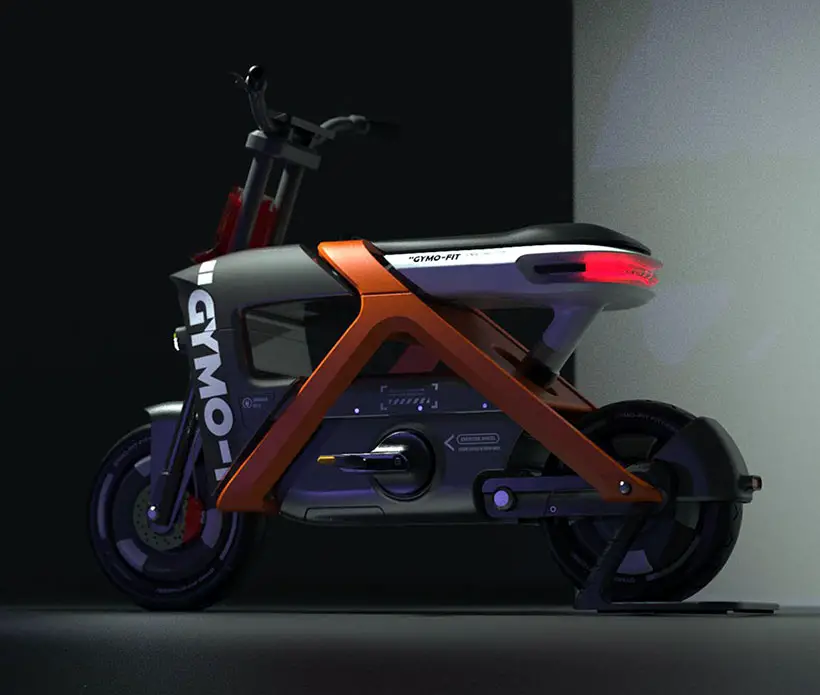 *Some of our stories include affiliate links. If you buy something through one of these links, we may earn an affiliate commission.