To get perfect result when cooking, heat can be the secret ingredient, don't you agree? Control Freak is temperature controlled induction cooking system that accurately measures the temperature, from 86-degree to 484-degree F. Housed in durable stainless steel body, this cooking device offers unique real-time sensing system, it uses a through-glass sensor to directly measure surface temperature. Equipped with Probe Control remote thermometer, it can precisely control the temperature of both water and fat-based liquids, just like its name, it's perfect for control freak. Thanks to the Intensity function, it gives you great control over the heat up speed to the set temperature. You can also setup custom temperature profiles for easy one-touch recall. Its Tritan Polymer LCD display is easy to read and visually appealing thanks to color TFT screen.
Designer : PolyScience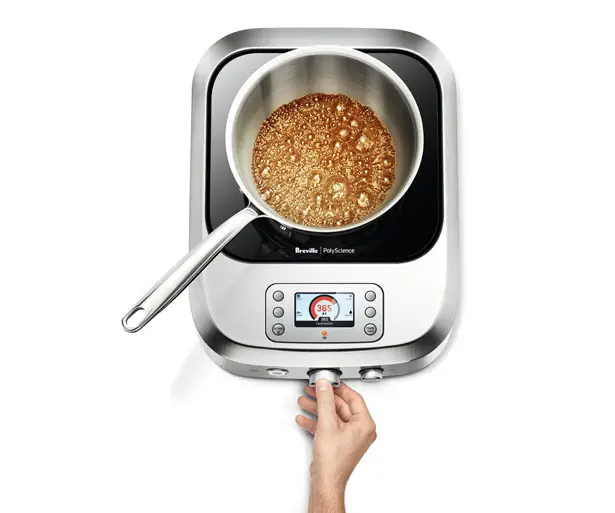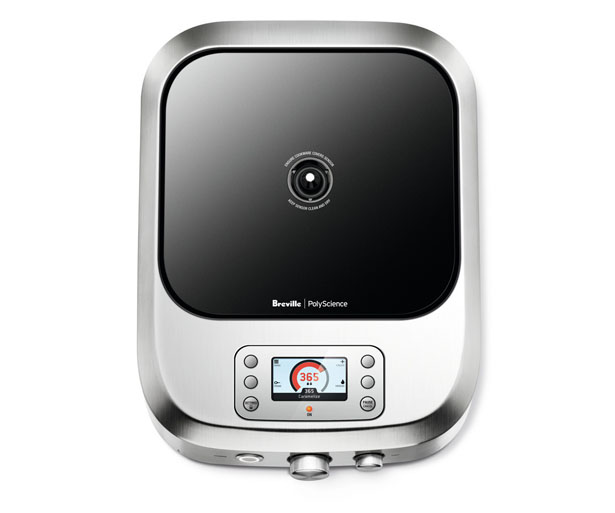 *Some of our stories include affiliate links. If you buy something through one of these links, we may earn an affiliate commission.