Pouring a mug with some drink is often quite difficult for blind peoples. Generally, blind people gets an idea of how much they have poured by the sound of water flow, but this is certainly not an efficient way. The Bell Mug helps blind people to pour themselves a drink securely without spilling. The handle of the mug contains three different levels to choose from as per the user's requirement. After selecting the level, the user will start pouring the mug. The device contains a built-in sensor to determine the current water level and will make an indication sound from the speaker when the water reaches the desired level.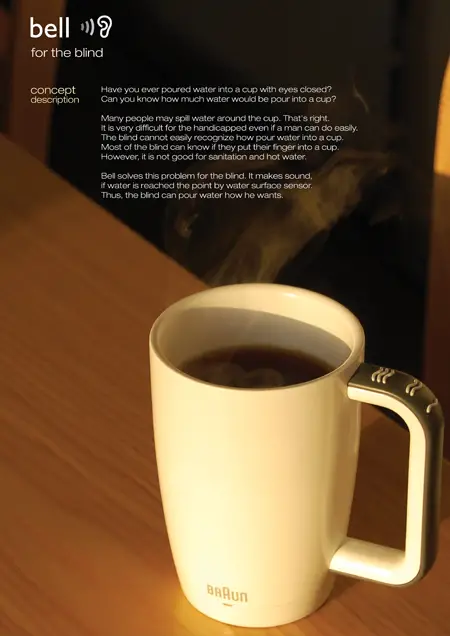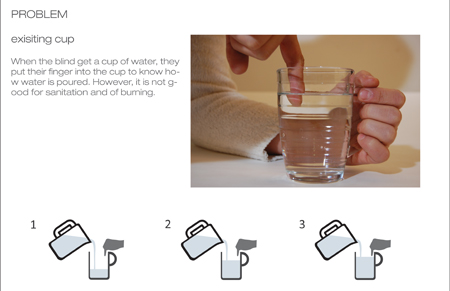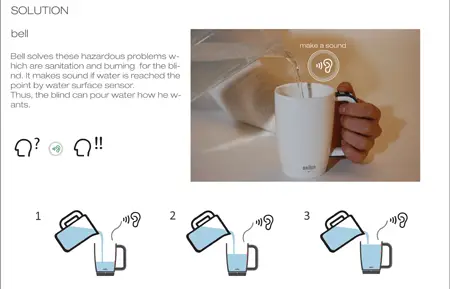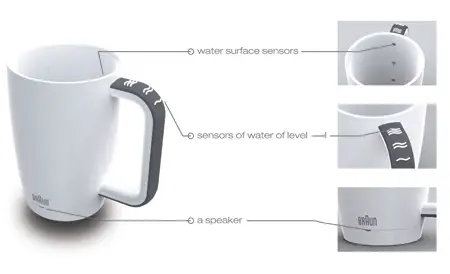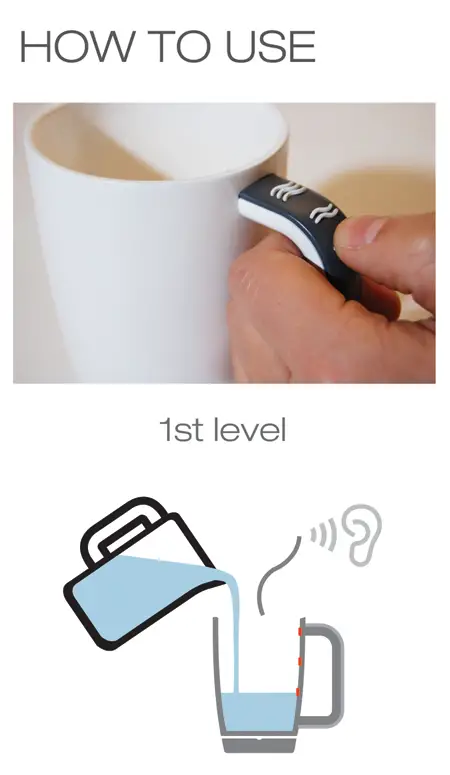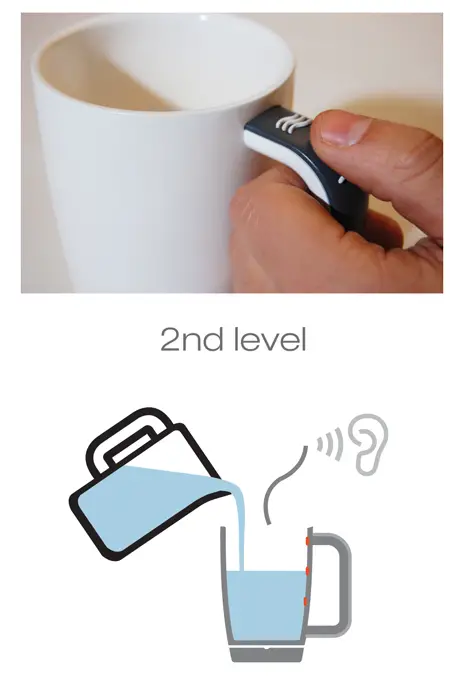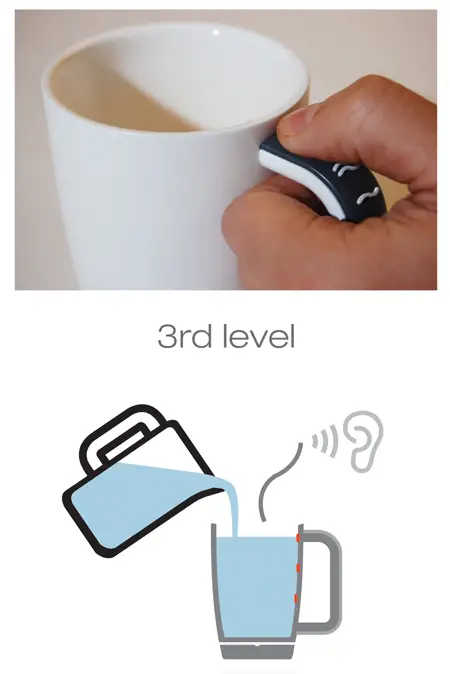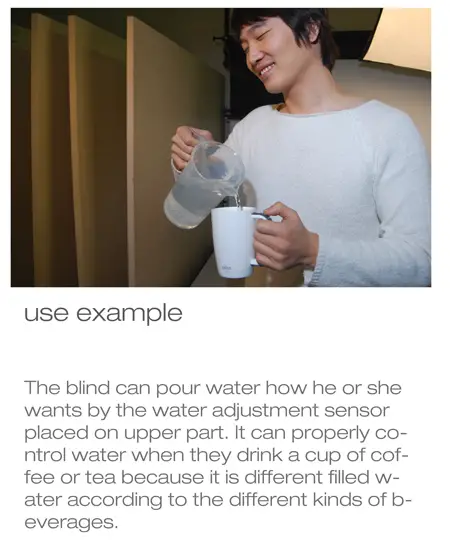 Designers : Sang Hoon Lee and Yong Bum Lim
*Some of our stories include affiliate links. If you buy something through one of these links, we may earn an affiliate commission.